Prayer for our government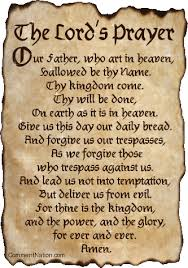 1Tim 2; 2 First of all, then, I urge that supplications, prayers, intercessions, and thanksgivings be made for all people, 2 for kings and all who are in high positions, that we may lead a peaceful and quiet life, godly and dignified in every way. 3 This is good, and it is pleasing in the sight of God our Savior, 4 who desires all people to be saved and to come to the knowledge of the truth.
There are many forms of government in the earth, but Gods kingdom reigns over all of them. His kingdom must come, for His kingdom is righteousness, peace and joy in the Holy Spirit. Being as I live in USA, my primary focus will be upon prayer for our US government, for I believe God gave it to our founding fathers from Is 33:22
 For the Lord is our judge; the Lord is our lawgiver;
the Lord is our king; he will save us.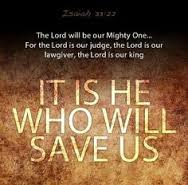 Here I see the judicial branch, legislative branch and the office of the president or executive branch.
Judicial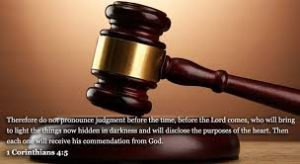 He appointed judges in the land in all the fortified cities of Judah, city by city. He said to the judges, "Consider what you are doing, for you do not judge for man but for the Lord who is with you when you render judgment. Now then let the fear of the Lord be upon you; be very careful what you do, for the Lord our God will have no part in unrighteousness or partiality or the taking of a bribe."
In a dispute they shall take their stand to judge; they shall judge it according to My ordinances. They shall also keep My laws and My statutes in all My appointed feasts and sanctify My sabbaths.
Father, we bring before you all nine supreme court justices, and ask Father that they judge according to your Word, and our Constitution that they have taken an oath to uphold. May the fear of God govern them, and we ask that You Yourself grant them wisdom and clarity to only do what is right before You in all things. We also ask that you do this for every circuit court and regional, civic and municipal court in every state, county and city across this nation. Forgive us for our corruptions and ideologies that attempt to subvert your counsel and holiness. Father have mercy and restore true justice to the United States of America.
GOD
Legislative
What are the five major roles of representatives?
Roles include representation, legislation, constituency service, oversight and investigation, advice and consent (Senators only), congressional leadership, personal office management, and electoral activity.
Father, we ask that each and every congressperson and senator provide responsible representation to the district that elected them, upholding and bringing forward clean legislation that aligns with Scripture and Your heart. That all sin and corrupt legislation be stopped and removed by Your own hand, and the stench of it removed from this great nation. Guide them in righteous oversight of their offices, performing what is right for all of us, not merely special interest groups.
Executive
The power of the Executive Branch is vested in the President of the United States, who also acts as head of state and Commander-in-Chief of the armed forces. The President is responsible for implementing and enforcing the laws written by Congress and, to that end, appoints the heads of the federal agencies, including the Cabinet. The Vice President is also part of the Executive Branch, ready to assume the Presidency should the need arise.
Father, we pray for the office of the president and Vice President of this United States, asking You to intervene and bring Your kingdom authority and decisions through it. Restore to this nation, holy leadership that will implement Your agenda for USA and all of our relationships with other nations, bringing the gospel of Your kingdom in power.