The Kingdom of God!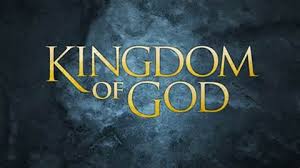 Happy Resurrection Day! It is Easter today, and this is what I feel impressed to write about today. Many people today, came to know Jesus, and want to enter His kingdom.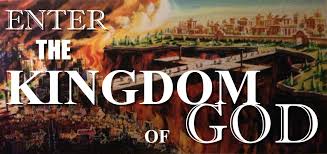 As I read these verses, I think about the kingdom of God.
Mt 4:17 From that time Jesus began to preach, and to say, Repent: for the kingdom of heaven is at hand
Mt 6:10 Thy kingdom come. Thy will be done in earth, as it is in heaven.
Rom 14: 17 For the kingdom of God is not meat and drink; but righteousness, and peace, and joy in the Holy Ghost.
The Kingdom is Powerful!
What is the kingdom?
I believe it can be defined as: The Supreme rule and reign of God!
God is Holy, so His reign is holy!
He will always do right, governed by love, mercy, but truth!
So as we walk with Jesus, His kingdom comes, in power, as He makes the wrong things right, and moves obstacles from those who honestly serve Him.


No matter how educated, strong, wealthy, powerful in the eyes of the world any many might appear, their very next breaths are held in the hands of a loving, but Almighty God.
Jer 9:23 Thus saith the LORD, Let not the wise man glory in his wisdom, neither let the mighty man glory in his might, let not the rich man glory in his riches:
Jer 9:24 But let him that glorieth glory in this, that he understandeth and knoweth me, that I am the LORD which exercise lovingkindness, judgment, and righteousness, in the earth: for in these things I delight, saith the LORD.
Mt 6:10 Thy kingdom come. Thy will be done in earth, as it is in heaven!
As we walk walk with Him, we see that His judgments are unsearchable, His power is displayed in great love and mercy in signs, wonders, miracles, and as we walk with Him, in His authority, His kingdom comes, around us, for us, through us, and lives are changed, governments come under His Lordship, and freedom reigns!

Lu 22:29 And I appoint unto you a kingdom, as my Father hath appointed unto me;
Mt 16:19 And I will give unto thee the keys of the kingdom of heaven: and whatsoever thou shalt bind on earth shall be bound in heaven: and whatsoever thou shalt loose on earth shall be loosed in heaven.
It is this delegated kingdom authority that allows us to:
Therefore GO and make disciples of all nations, baptizing them in the name of the Father and of the Son and of the Holy Spirit,
There will be conflict!
Mt 11:12 And from the days of John the Baptist until now the kingdom of heaven suffereth violence, and the violent take it by force.
Mt 24:7 For nation shall rise against nation, and kingdom against kingdom: and there shall be famines, and pestilences, and earthquakes, in divers places.
Here is a dangerous prayer:
'Father, I submit to Jesus Lordship today. Anything in my life, that is not of you, remove it. Every wicked obstacle in the way of the high call of God upon my life, I command to move, in the name and authority of my Lord Jesus Christ. Where there has been darkness, I declare and decree, the kingdom of God, in righteousness, peace, and joy, in the Holy Ghost, Amen!'.