There is a Ram!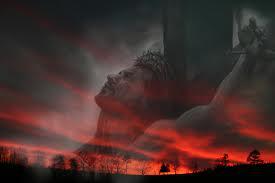 Lev 5:17 And if a soul sin, and commit any of these things which are forbidden to be done by the commandments of the LORD; though he wist it not, yet is he guilty, and shall bear his iniquity.
18 And he shall bring a ram without blemish out of the flock, with thy estimation, for a trespass offering, unto the priest: and the priest shall make an atonement for him concerning his ignorance wherein he erred and wist it not, and it shall be forgiven him.
There is a Ram, without spot or blemish, the sinless, holy, spotless, Lamb of God, our Lord Jesus Christ, who already did all the dying, any one of us might need. Yes, God is still Holy, and people still sin, knowingly and unknowingly, yet, each day, we can come before the very throne of God, and find that the precious, holy blood of Jesus, still speaks mercy before the throne of grace on our behalf.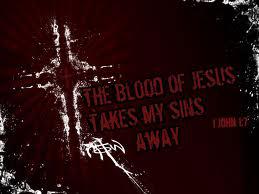 Grab it and go!
Receive His mercy, and then get up, and receive power, grace, to serve, obey and walk with Him, today in His love, as He unfolds for you, tremendous wonders, great and mighty things that you could not comprehend!
Let's pray:
"Father, thank you for your love and mercy! If I have sinned against you in any way, I ask you forgive me, and I receive the precious provision of the blood of Jesus upon my life, today. Empower me, to learn from this, to live in your love, power, grace, and holiness, today, and forever. Thank you Jesus, for your great sacrifice for me. Thank you for forgiving me, and showing me how to live! Make a way, for you are my waymaker, almighty King! AMEN!"