We, the Bride of Jesus.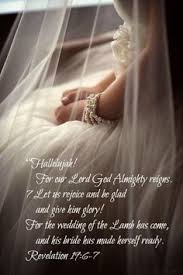 Read with me:
Hosea 2:
And it shall be at that day, saith the LORD, that thou shalt call me Ishi; and shalt call me no more Baali.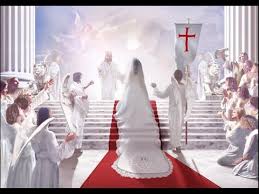 Ishi: husband, a loving term of endearment, spoken by a wife, to her loving husband.
Baali: Baali =" my lord" 1) a deity in the northern kingdom, variation of the name 'Baal'16
God is dealing with an adulterous, unfaithful people here, and is comparing them to Gomer, the unfaithful wife of the prophet Hosea. He is constantly reaching out to His people in love, longing to gently lead, cover, and protect them, as a good husband should his wife. Yet, this wife, is adulterous, and Hosea has had to pursue her and prevent her from committing further adultery with other men. She perceived him as a cruel taskmaster, or stern, austere Lord, dominator, and ruler, because he would not let her do what she wanted.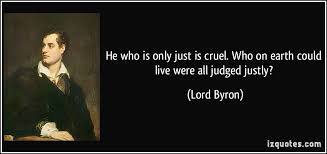 God is using this powerful illustration to show His heart towards His people. He is not a cruel Lord, like the demonic deity Baal, but a loving husband gently wooing and romancing his bride.
An interesting thought about this is the way men, in general, treat their wives and families, outside of Christianity. In certain religions, the husband is to be respected, or the wife is beaten, or even executed. Women are treated like chattel, items to be obtained and used, but not as equals, and joint heirs to the graces of life, the glory of their husbands, as the Bible teaches. Jesus restores the position and dignity of women, everywhere the Bible is taught and practiced, commanding love and servant hearted leadership from the husband, not brutal domination as is exemplified in fallen relationships. God is love, and the men that serve Him, should exemplify that love, honor, respect, and protection to all women…
Husbands should be a loving example of Jesus to their wives, even as Jesus is to us, His Church:
Likewise, ye husbands, dwell with them according to knowledge, giving honour unto the wife, as unto the weaker vessel, and as being heirs together of the grace of life; that your prayers be not hindered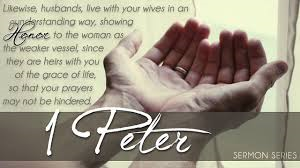 Tonight, I had Jesus tell me clearly to edit and rewrite this for someone.
May you learn of His great love, and serve others in gentleness and quiet strength, the way He loves, leads and serves us…
Let's Pray:
'Father, help us to understand this great mystery – the love between Jesus and us, His church – His bride, and may we reflect His romance with His people in our homes, families, and relationships. I ask this Lord, knowing I am heard, for I ask in Your precious name Lord Jesus, Amen'