Take no thought!
Matt 6:31 Therefore take no thought, saying, What shall we eat? or, What shall we drink? or, Wherewithal shall we be clothed?
Kenneth E Hagin used to rell a story how thoughts were kind of like birds, you couldn't stop them from flying over your head, but you could sure stop them from landing and making a nest there.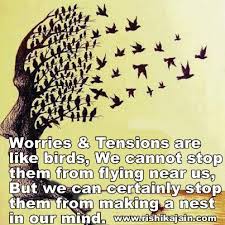 2 Cor 10:4 (For the weapons of our warfare are not carnal, but mighty through God to the pulling down of strong holds;)
5 Casting down imaginations, and every high thing that exalteth itself against the knowledge of God, and bringing into captivity every thought to the obedience of Christ;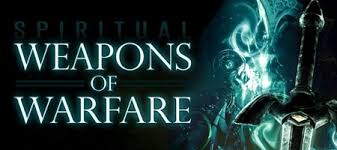 We need to fight a good fight of faith, and since the primary action of faith, is to speak, words, then this verse reveals a wonderful truth about how to tell how well we are doing in the battle for our thought life.
Matt 6;31 take no thought, saying,


We know if we have taken a thought, when we speak it!
Good or bad, evil or good, our words will reveal our thoughts.
Want to know a neat trick? Start counting to ten silently, in your mind. While you are counting, say, out loud: "Jesus loves me!". What happened to your mental counting when you spoke? It was interrupted!
See that? If we are spending our days singing, praying in other tongues, speaking the Word, our thought life, will become pure, and our days will become filled with joy and peace.
If you have read this blog before, you will quickly see that God cares intimately about the words we speak. In fact, here are some of the articles I have written on this: https://chrisaomministries.com/2017/01/07/faith-filled-words/
Isa 26:3 Thou wilt keep him in perfect peace, whose mind is stayed on thee: because he trusteth in thee.
Phil 4:8 Finally, brethren, whatsoever things are true, whatsoever things are honest, whatsoever things are just, whatsoever things are pure, whatsoever things are lovely, whatsoever things are of good report; if there be any virtue, and if there be any praise, think on these things.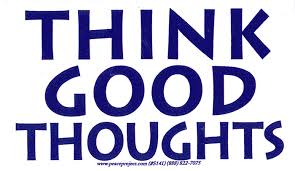 Let's pray:
'Father God, thank you for renewing my mind, and helping me to think positive thoughts. Holy Spirit I yield to you today, and ask that you use me in praying in other tongues, confessing your word, and sharing your words of love and encouragement with those around me. I thank you I have the mind of Christ, and am dressed in the armor of God, protected by the helmet of salvation. This is the day that you have made, and I will rejoice and be glad in it! In your name I pray Lord Jesus, Amen.'