The Power of Unified Speech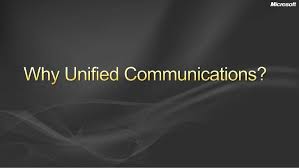 As I read these passages this morning, I am reminded of the power generated in unity:
Gen 11:1 ¶ And the whole earth was of one language, and of one speech.
4 And they said, Go to, let us build us a city and a tower, whose top may reach unto heaven; and let us make us a name, lest we be scattered abroad upon the face of the whole earth.
5 ¶ And the LORD came down to see the city and the tower, which the children of men builded.
6 And the LORD said, Behold, the people is one, and they have all one language; and this they begin to do: and now nothing will be restrained from them, which they have imagined to do.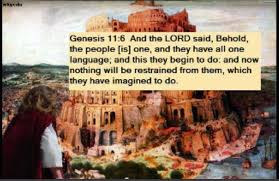 7 Go to, let us go down, and there confound their language, that they may not understand one another's speech.
8 So the LORD scattered them abroad from thence upon the face of all the earth: and they left off to build the city.
9 Therefore is the name of it called Babel; because the LORD did there confound the language of all the earth: and from thence did the LORD scatter them abroad upon the face of all the earth.
And so we see the power of unity. The people were all speaking the same thing, and God said:
v6 And the LORD said, Behold, the people is one, and they have all one language; and this they begin to do: and now nothing will be restrained from them, which they have imagined to do.
And we know the rest of the story. God restrained them by confounding their language, and of course, thousands of years later, He brought the languages together again in the Holy Spirit, when the disciples spoke all the known languages of the earth on Pentecost.
There is power in unity, God knows it, and the devil knows it. https://chrisaomministries.com/2016/06/07/unity-creates-the-power-of-god/
Question is, as a leader, when you bring people together in unity for a project, or purpose, what is the purpose? Does it glorify God or Satan, or merely mankind?
I have written a prayer for unity in the Body of Christ, that I will again post here:https://chrisaomministries.com/2015/02/01/unity-produces-the-power-of-god/
Let's Pray:
Father, I join in the prayer of Jesus, asking You, for unity in the Body of Christ in my people, tribe, city, state, and this nation.
Reveal the glory that you have given us Jesus, that sanctifies us and cleanses us of our foolish ways. May truth be spoken in love that is revealed to us deep within, that cleanses us of our own ways and agendas, that we may take our place before You Father, Creator of Heaven and earth, in the Body of Christ, bringing our particular gift and supply of Holy Spirit, that we may all work together for the harvest, the increase of your kingdom and Body, as we grow together in love.
Warrior God, King of Heaven's armies, burn with passion and zeal in me, to see my people find the peace, love, healing,provision, and joy, that only comes from You, and You alone, as I walk before You with clean hands, purity of heart, and clear eyes to see….
Help me to be a peacemaker to my people, my family, my tribe and council, to each other, and to this city and region, a bridge builder causing people, families, ministries, governments, businesses, organizations, and our communities to work together in love and one accord, sharing resources that You so richly provide to us, generously, to get needs of people met, that You be glorified.
Father help us as leaders to stand strong for people, programs, ministries, administrative processes, ordained of You, constantly growing and refining them to bear much fruit for You. Those agendas that are of our own making, or that have outlived their usefulness to you and your specific calling upon our lives, please prune and remove them, by Your own hand.
Help us to be pliable in your hand, flowing together with other peoples, ministries, and leaders here in our community, city and land, as You grant us supernatural wisdom, to avoid strife and discord as far as it remains with us.
Help to remain humble, teachable, and make your servant heart of aggressive growth continue to burn bright in and through us, that the world may see your love.
In your authority, I break dividing walls between family members, community factions, clans, tribes, ministries, governments,denominations, and congregations, loosing reconciliation, revelation, love, and understanding between us. I command all judgment, haughtiness, bitterness, pride, arrogancy, unforgiveness, religion, offence, tradition, racism: MOVE, in the name and authority of the Lord Jesus Christ!
There, we enforce your kingdom in righteousness, peace, and joy, in power, anointing, and commanded blessing, in the love of God and name and authority of King Jesus! Amen!
For prayer, comments, or to donate online:
Email: [email protected]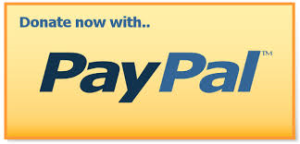 Donate on-line: https://www.paypal.com/cgi-bin/webscr?cmd=_s-xclick&hosted_button_id=95XHSDDXDS7MC
Give in faith!
1 Corinthians 9:11 If we have sown [the seed of] spiritual good among you, [is it too] much if we reap from your material benefits?
1 Corinthians 9:14 [On the same principle] the Lord directed that those who publish the good news (the Gospel) should live (get their maintenance) by the Gospel.
Paul goes on to say, that he did not use his position as a minister of the gospel to take up offerings, rather he worked, making tents, to support himself. You might notice here, that Paul was not married, nor did he have children. Family responsibilities take time, and just as you bust a move on your job to provide for your family, I work every bit as hard, doing this, faithful to the Lord in prayer and the ministry of His Word, to you.
I will never charge for this: it my responsibility to God, my calling. Freely I have been given, now, I freely give…
As you give, hear Holy Spirit what to give, and honestly expect God to reward you for your giving.
Matt 10: 41 He who receives and welcomes and accepts a prophet because he is a prophet shall receive a prophet's reward, and he who receives and welcomes and accepts a righteous man because he is a righteous man shall receive a righteous man's reward. 42 And whoever gives to one of these little ones [in rank or influence] even a cup of cold water because he is My disciple, surely I declare to you, he shall not lose his reward.
I am a five-fold ministry gift and office – this is my life – I pray, I hear, I write, and wonderful things happen. You have your job description, I have mine – this is mine….
I have 'see through' faith for you, in this: Gal 3: 9 So then they which be of faith are blessed with faithful Abraham.
I believe I have a responsibility before God to be like Jesus, in every offering I receive. I receive it with thanksgiving, just like Jesus did the little boys lunch.
Then, because I walk and live by faith according to the blessing of Abraham, I believe that God will take your seed sown, and multiply it, according to what the blessing of Abraham promises:
Genesis 22:17 In blessing I will bless you and in multiplying I will multiply your descendants like the stars of the heavens and like the sand on the seashore. And your Seed (Heir) will possess the gate of His enemies
It has been a joy to me, to see the hand of the living God act in the lives of those of you who have supported us this year!
Many have seen tremendous blessing come into your households, and for this we give thanks, and give Jesus all the glory!