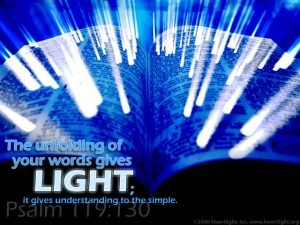 100 Watts in a 60 Watt World
I was at a conference one day, and I heard a minister named Jill Austin, make the following statement, that really helped me at the time.
She said that the anointing upon a persons life, can be compared to light. That when God promotes a person, in a local congregation or community, they are like a 100 watt light bulb, burning bright for Jesus.
If the Christian community where they serve, is moving in a corporate anointing that is equivalent, to say, 60 Watts, then the new light on a person, exposes the darkeness of others in the organization, and usually, these very ones, who should perhaps embrace the new level of power, glory, and revelation manifest, become its prime persecutors…
This really spoke to me at the time, and still does today.
Hebrews 10:32  (NIV)
32 Remember those earlier days after you had received the light, when you endured in a great conflict full of suffering.
Hebrews 10:32  (KJV)
32 But call to remembrance the former days, in which, after ye were illuminated, ye endured a great fight of afflictions;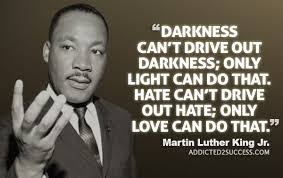 As I have thought about this today, I have something I need to say about it.
In my life, this has been my experience, and it is indeed Scriptural. When God authentically speaks to me, and I have, in my zeal and passion, shared what I saw or heard, often, the very people I thought would become my closest encouragers and supporters, often became my most brutal wet blankets, trying to put out my fire, or in directly opposing and persecuting me!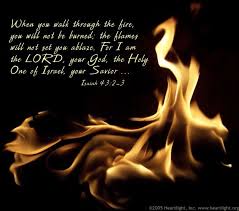 Ouch! Touch any nerves for anyone yet?
OK, rather than bash some great people, let's look and see if perhaps, I have learned a few things, that may prevent you some similar pain.
First of all, let me say, that Jesus Himself, was crucified, and He did not promise you and I an easy life,
Matthew 10:24
The disciple is not above his master, nor the servant above his lord.
John 16:33
These things I have spoken unto you, that in me ye might have peace. In the world ye shall have tribulation: but be of good cheer; I have overcome the world.
In this life, there are hard things we must walk though, no compromise.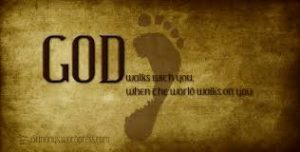 Yet, John Wayne made this statement:
'Life is hard, It's even harder if you are stupid!'
What I want to share, is some of my own stupidity, that I pray, may save you some of the pain I have endured.
First of all, let me make some statements:
1. When you authentically hear God, ask HIM if you are to share what He showed you. Sometimes stuff is just for you, to be walked out in faith. Joseph got thrown in a pit and sold into slavery by His brothers, for sharing when perhaps he should of shut up! Yet, there times that God speaks, and let the chips fall where they may, PREACH IT!
Luke 12:3
Therefore whatsoever ye have spoken in darkness shall be heard in the light; and that which ye have spoken in the ear in closets shall be proclaimed upon the housetops.
2. Write it Down! If it was important enough for God, Creator of the Universe to speak to you, surely you can write it down. Habakkuk 2:2 And the LORD answered me, and said, Write the vision, and make it plain upon tables, that he may run that readeth it. 3 For the vision is yet for an appointed time, but at the end it shall speak, and not lie: though it tarry, wait for it; because it will surely come, it will not tarry. Sometimes what God showed you is immediate, but often, it may be for some years down the line. Sometimes, what He says, is sovereign, and will surely come to pass, as in the gifts of the Holy Spirit, that are 'as He wills', other times, things must be believed, received, and walked out in faith. These words must be guarded in our hearts, for satan would love to steal. Matt 13: 18 Hear ye therefore the parable of the sower.
19 When any one heareth the word of the kingdom, and understandeth it not, then cometh the wicked one, and catcheth away that which was sown in his heart. This is he which received seed by the way side.
Rather than go on this whole topic, let me share a couple of practical thoughts on relationally dealing with people in love on both sides of this fence.
History is full of examples of people that learned the world was round, when critics claimed it to be flat, learned to fly, and did what had never been done before.
First of all I think of the words of Kenneth E. Hagin, 'My light does not burn any brighter, by snuffing out the light of another.'
What seems to happen, often, is when God speaks to someone, whose life appears to be chaos, something amazing, that He alone can do, and if you have breath in your body, your natural cynicism immediately says (at least mentally), (Yeah, right!).
Yet, God loves to oppose the proud and exalt the humble, and change the world through broken people, for is it not written:
1 Corinthians 1:27
But God hath chosen the foolish things of the world to confound the wise; and God hath chosen the weak things of the world to confound the things which are mighty;
Wisdom is this, DO NOT OPPOSE THE PERSON, ENCOURAGE THEM!
God may have actually spoken to them, and He can do anything!
Luke 1:37
For with God nothing shall be impossible.
If the person has a call to do something great, give them these verses, and counsel them to qualify the call, according to the Word of God.



1 Timothy 3:1-7
Amplified Bible (AMP)
3 The saying is true and irrefutable: If any man [eagerly] seeks the office of bishop (superintendent, overseer), he desires an excellent task (work).
2 Now a bishop (superintendent, overseer) must give no grounds for accusation but must be above reproach, the husband of one wife, circumspect and temperate and self-controlled; [he must be] sensible and well behaved and dignified and lead an orderly (disciplined) life; [he must be] hospitable [showing love for and being a friend to the believers, especially strangers or foreigners, and be] a capable and qualified teacher,
3 Not given to wine, not combative but gentle and considerate, not quarrelsome but forbearing andpeaceable, and not a lover of money [insatiable for wealth and ready to obtain it by questionable means].
4 He must rule his own household well, keeping his children under control, with true dignity, commanding their respect in every way and keeping them respectful.
5 For if a man does not know how to rule his own household, how is he to take care of the church of God?
6 He must not be a new convert, or he may [develop a beclouded and stupid state of mind] as the result of pride [be blinded by conceit, and] fall into the condemnation that the devil [once] did.
7 Furthermore, he must have a good reputation and be well thought of by those outside [the church], lest he become involved in slander and incur reproach and fall into the devil's trap.
These verses must be the battle cry, for any of us authentically called into Christian leadership, whether in the church, or business world.
God may give a visionary directive, but the vision must be qualified through character.
This is not some secret formula, rather, is the application of these verses, to our personal lives, and for those of us honestly seeking the power of God to change this generation, we discover we NEED God's power to walk in this, faithfully, diligently, daily.
So, whether you are the soul on fire, filled with passion, zeal, and clear revelation, or the one who sees them burning, while it seems like their personal life is flakey, let's walk in love, and help each other get to where we need to go in the kingdom of God.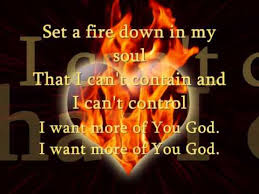 We might need their revelation (if THEY are the 100 Watt bulb) or we might need their character and stability (If WE are the 100 watt bulb).
On both sides of the fence, the love of Jesus must prevail. God hates rebellion, and he who sows discord among the brethren….
Much can be said here, but this is all I need to share today, to get this out there. God would have love, and unity in His Body, His church, this precious Bride.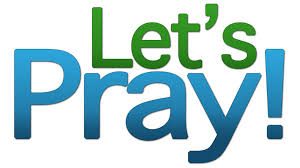 Let's Pray:
'Father, grant me illumination, power, light, miracles, creativity to change this generation, and to bless this earth! May I ever seek you for holiness and purity of heart and conduct, as you develop your love and character in me. May I never be a wet blanket to another person's fire and zeal, but in humility, gentleness, and love, may I be quick to pray, as I see glaring needs in them, and their ministries. Help me to bring others, into what you have shown me, free from spiritual pride, haughtiness, and arrogance of way. Show me what and where to share, with whom, when to pray, and when to say, what I know to be true, that I might be the vessel of honor you need me to be, in this generation, for the sake of the harvest, and Your great name Lord Jesus, I pray, Amen!"