The Cross at work in the life of a leader.


Today, we are going to look at a difficult topic – overcoming bitterness through the cross.
What I am about to say, is not politically correct, nor popular, yet is critical and necessary in light of today's culture.
Most of know about king David, a man the Bible calls, 'a man after God's own heart'
Yet, the Bible also clearly shows him to be a liar, adulterer, and murderer.
How well we know the insidious nature of sin, that would drag each of us down to its lowest depths, except the grace and mercy and Jesus imparted to us through our born-again nature nature.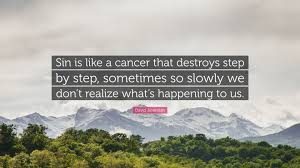 Original sin, from which we have all been redeemed when we received Jesus would still lurk in our soul, and the dark recesses of our minds, even though our spirits are recreated victoriously to rule and reign with Jesus, as members of the royal family of God.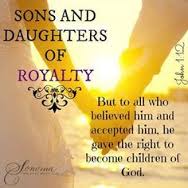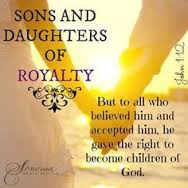 Yet, we still struggle in the flesh, and for flesh, there is one cure, the cross of Jesus Christ.
Hear the words of the mighty apostle Paul: Galatians 6:14
But God forbid that I should glory, save in the cross of our Lord Jesus Christ, by whom the world is crucified unto me, and I unto the world.
Today I want to look at the life of Ahithopel and compare his life to that of David.
Ahithophel had a son named Eliam.
Eliphelet the son of Ahasbai, the son of the Maachathite, Eliam the son of Ahithophel the Gilonite,
Eliam had a beautiful daughter named Bathsheba.
And David sent and enquired after the woman. And one said, Is not this Bathsheba, the daughter of Eliam, the wife of Uriah the Hittite?
So, Bathsheba was Ahithophel's granddaughter.
Wouldn't it be nice if we could all simply grow up in Christian homes, and live pure and holy before God and love one another, and avoid sin?
Some have said that there is no greater pain than betrayal by family members…
So, here we have the people of God in great distress.
We see God's anointed king David disobey God, and get complacent in the palace, and stay home when he should have been out on the battlefield.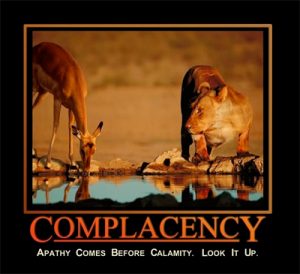 And it came to pass, after the year was expired, at the time when kings go forth to battle, that David sent Joab, and his servants with him, and all Israel; and they destroyed the children of Ammon, and besieged Rabbah. But David tarried still at Jerusalem.
Yet, we all know the rest of the story, David did not go out to battle, and stayed home.
How many problems in life can be simply solved by not being in the wrong place. When we obey, we find ourselves avoiding a whole plethora of problems.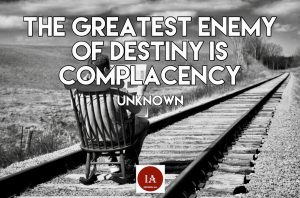 Imagine if you will, the nation of Israel at this time. God was with her!
[ More Than Conquerors ] What, then, shall we say in response to these things? If God is for us, who can be against us?
David the warrior of God as king, Job with him, his mighty men defeating enemies in battle, Uriah the courageous soldier, man of integrity and honor: the ark with God's presence safe in Jerusalem, and incredible counsellors surrounding David, people of excellence, elders like Ahithophel.
2 Sam 16: 23 And the counsel of Ahithophel, which he counselled in those days, was as if a man had enquired at the oracle of God: so was all the counsel of Ahithophel both with David and with Absalom.
Ahithophel, man of God, actually heard God, and gave wise, seasoned counsel to the nation of Israel, accurate always, so much so that kings sought out is insight and thoughts….
Yet, satan knows all of our weaknesses, and lurks for opportunity to destroy not only us, but our families. He is a liar and a killer, and he knows that if he can influence any of us to sin, sin does for him, what he has no authority to do for himself, it pays wages, and the wages of sin is death.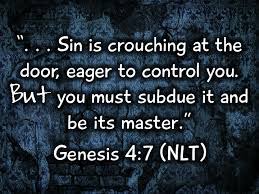 We all know the story, David called for Bathsheba, had sex with her, tried to cover it up, but she was pregnant! So, he called for Uriah hoping he might have sex with his wife, to cover up the unwanted pregnancy, but he would not go into be with his wife while his brothers in arms were still on the battlefield.
The old saying is true, sin always costs more than you were willing to pay, and takes you further than you were willing to go…
So David conspires to have him murdered, and Job puts him on the front lines of battle, and sure enough, Uriah is killed.
Treachery of the highest form.
I have known and walked with combat veterans that speak about 'friendly fire', collateral damage from political treachery.
Maybe you now face the unfaceable: your family member molested your child. Your best friend committed adultery with your wife. Your child committed the unthinkable crime, your business partner or colleague clearly acted treacherously against you, in a horrible, pre-meditated attack, and you find yourself in this story.
Maybe you are David. You committed the unthinkable, and there is no one you can tell, nothing you can do to avoid your upcoming appointment one day with death, and after that, your judgement before a holy God.
Or maybe you are like Ahithophel, your legacy destroyed, your family destroyed, and you have walked upright before God, betrayed, and done nothing to deserve it. You raised your daughter better than this, you loved, respected, and honor you son-in-law, and now he is murdered, not by an enemy, but by the king himself.
For the sake of time, I am going to cut to the chase, and tell the rest of the story in my own words.
David's sin allowed his murderous son to attempt to overthrow the kingdom, and that son sought out wise counsel to do so, the elder that spoke the oracles of God, Ahithophel.
2 Sam 15: 12 And Absalom sent for Ahithophel the Gilonite, David's counsellor, from his city, even from Giloh, while he offered sacrifices. And the conspiracy was strong; for the people increased continually with Absalom.
Absalom asked for counsel from Ahithophel, and it was good counsel, and David would have been killed had Absalom followed it, but David had been to the cross, and prayed:
2 Sam 15: 30 And David went up by the ascent of mount Olivet, and wept as he went up, and had his head covered, and he went barefoot: and all the people that was with him covered every man his head, and they went up, weeping as they went up.
31 And one told David, saying, Ahithophel is among the conspirators with Absalom. And David said, O Lord, I pray thee, turn the counsel of Ahithophel into foolishness.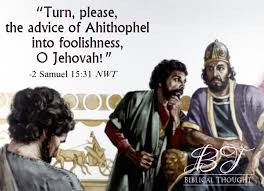 We know the rest of the story, Hushai went into Absalom, and gave counsel in the presence of Ahithophel, and Absalom listened to Hushai's counsel, and David was spared.
You can read it in full in 2Sam chapters 15-17.
2 Sam 17: 14 And Absalom and all the men of Israel said, The counsel of Hushai the Archite is better than the counsel of Ahithophel. For the Lord had appointed to defeat the good counsel of Ahithophel, to the intent that the Lord might bring evil upon Absalom.
The question to be answered, is why did God hear the prayer of David, not the counsel of Ahitophel?
I believe it was because David had been to the cross…
I believe there are some incredible psalms written by David during this time that reveal his heart, and the character and nature of our heavenly Father.
Lets glance at Ps 51:
Psalm 51 King James Version (KJV)
51 Have mercy upon me, O God, according to thy lovingkindness: according unto the multitude of thy tender mercies blot out my transgressions.
2 Wash me throughly from mine iniquity, and cleanse me from my sin.
3 For I acknowledge my transgressions: and my sin is ever before me.
4 Against thee, thee only, have I sinned, and done this evil in thy sight: that thou mightest be justified when thou speakest, and be clear when thou judgest.
5 Behold, I was shapen in iniquity; and in sin did my mother conceive me.
6 Behold, thou desirest truth in the inward parts: and in the hidden part thou shalt make me to know wisdom.
7 Purge me with hyssop, and I shall be clean: wash me, and I shall be whiter than snow.
8 Make me to hear joy and gladness; that the bones which thou hast broken may rejoice.
9 Hide thy face from my sins, and blot out all mine iniquities.
10 Create in me a clean heart, O God; and renew a right spirit within me.
11 Cast me not away from thy presence; and take not thy holy spirit from me.
12 Restore unto me the joy of thy salvation; and uphold me with thy free spirit.
13 Then will I teach transgressors thy ways; and sinners shall be converted unto thee.
14 Deliver me from bloodguiltiness, O God, thou God of my salvation: and my tongue shall sing aloud of thy righteousness.
15 O Lord, open thou my lips; and my mouth shall shew forth thy praise.
16 For thou desirest not sacrifice; else would I give it: thou delightest not in burnt offering.
17 The sacrifices of God are a broken spirit: a broken and a contrite heart, O God, thou wilt not despise.
18 Do good in thy good pleasure unto Zion: build thou the walls of Jerusalem.
19 Then shalt thou be pleased with the sacrifices of righteousness, with burnt offering and whole burnt offering: then shall they offer bullocks upon thine altar.
David saw his sin first and foremost as against God, and God alone. He went to the cross, and bared his heart before a holy God, and was shattered to become a broken and contrite spirit before the Creator of all life. He knew God was his only hope, his solution, not his problem, and he was heard, forgiven, cleansed, and answered by heaven.
Who is a God like you, who pardons sin and forgives the transgression of the remnant of his inheritance? You do not stay angry forever but delight to show mercy…
David did not just know about God, he knew Him, personally. Read with me Ps 6:
6 O Lord, rebuke me not in thine anger, neither chasten me in thy hot displeasure.
2 Have mercy upon me, O Lord; for I am weak: O Lord, heal me; for my bones are vexed.
3 My soul is also sore vexed: but thou, O Lord, how long?
4 Return, O Lord, deliver my soul: oh save me for thy mercies' sake.
5 For in death there is no remembrance of thee: in the grave who shall give thee thanks?
6 I am weary with my groaning; all the night make I my bed to swim; I water my couch with my tears.
7 Mine eye is consumed because of grief; it waxeth old because of all mine enemies.
8 Depart from me, all ye workers of iniquity; for the Lord hath heard the voice of my weeping.
9 The Lord hath heard my supplication; the Lord will receive my prayer.
10 Let all mine enemies be ashamed and sore vexed: let them return and be ashamed suddenly.
Notice the difference between verse 6 and 7. From brokenness, weeping, desolation and true repentance before the throne, to victory, strength, faith, courage, confidence that God had heard him AND had received and would answer his prayer.
Peter and Judas.
Peter found this place, the cross, and broke and wept bitterly, and was forgiven, restored, Judas, like Ahithophel, hung himself, suicide being his only solution.
He did not know like I and the apostle Paul, the power of the cross, to transform despicable sinners, into humble, grateful, forgiven children of our merciful Father in heaven.
We are commanded to forgive people, no matter what they do, yet apart from brokenness and the cross, we cannot overcome the hatred, the bitterness, the murder in our hearts, that we have towards people who have done us wrong.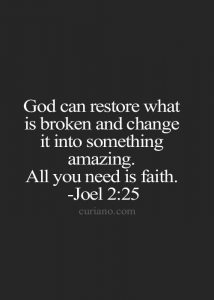 David and Peter got shattered at the feet of a holy God, and found mercy, love, joy, purpose, passion, and eternal worth and reward. Ahithophel and Judas could not face the shame or see any possible solution to their pain, their dishonor, their bitterness, their unforgiveness, so committed suicide.
So you too want to commit suicide?
Then what?
You die and leave this life.
Is Jesus going to say to you 'Well done good and faithful servant?'
No, He will not.
At best, if you know Him, you might hear 'Well?'
Or worse yet, 'depart from me you wicked servant, I never knew you'
I know to be absent from the body is to be present with the Lord, but perhaps the first thing you might see should you choose suicide after death and your spirit leaves your body, is not Jesus, rather the mocking face of a slithering demon, laughing, because it was successful in convincing you to do to yourself what it did not have the authority or power to do itself'
Embrace the cross.
Embrace the shame, the dishonor, the betrayal, the pain, the destruction and cry out to Jesus for healing and grace to forgive, or be forgiven the horrible things you have done.
The cross is a horrible thing, an object of unspeakable horror where our dreams, pride, self-will, complacency, and confidence in the things of this world must die, that we might be resurrected in true faith in our living God. Ahithophel couldn't do it. His reputation, his honor, his legacy had become idols in his heart, that he refused to kill.
Remember when I preached on dying to the idol of 'reputation'?
It's easy to need God, and repent of sin, when we have nothing, but in the years serving Him, He blesses, promotes, increases, and gives us favor, reputation in the community, and a family legacy….so difficult to leave when He calls…we are too comforable, complacent, dull of hearing to His voice, our obedience half-hearted and lack-luster at best…yet Jesus calls us luke-warm, and would spew us out of his mouth!
What if Saul had sought God after God had removed him as king of Israel, and humbled himself before God, Samuel, and Israel. I believe God would have used him to mentor David into the office of the king, and make him a wise elder and counsellor in David's court, instead of a spear chucking enemy of David and God, who died in dishonor after consulting a witch!
There is power in the cross of Jesus Christ, inexhaustible mercy to be found at His throne of grace. He will forgive, He will heal, He will give hope, grace and purpose.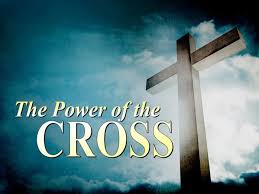 David ended his life, described in the book of Acts
And when he had removed him, he raised up unto them David to be their king; to whom also he gave their testimony, and said, I have found David the son of Jesse, a man after mine own heart, which shall fulfil all my will.
What about Bathsheba?
She became the queen with David, mother of Solomon, and I like this commentary from 'The Orthodox life'
While he was usually called "Solomon", he actually had multiple names. King David called him "Jedidiah" (2 Samuel 12:25), and in Proverbs 31 he is called "King Lemuel". But these are all just different names for the same man.
The first verse of Proverbs 31 says this chapter is "the prophecy that his mother taught him." Thus, Bathsheba is the author of Proverbs 31, and her son–the king–is simply the scribe.
Bathsheba is the Virtuous Woman of Proverbs 31
In the cross, we find mercy, redemption, hope, and more than just a second chance.
In our shattering, our true brokenness, we can still make headlines in heaven, and live victoriously with eternal purpose and destiny in this life, only because of the cross….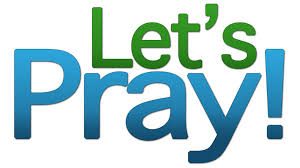 'Father in heaven. You know, You see, You understand. You have seen what happened, and yet I see no way forward. Only You, Creator of the universe, are big enough to grant me mercy, grace to forgive, courage to start again, the gift of hope for better days. Meet with me, speak to me, bring Your power and might to my life that I might see a way through the madness sin has created. Be my defense, my shield, my vindication, the One who would speak mercy to me in the night. Only because of Jesus and His death on the cross do I ask this, through His blood…."