Love, Prosperity, Health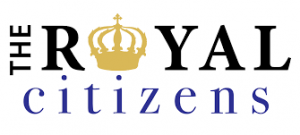 3 John 3:2 Beloved, I wish above all things that thou mayest prosper and be in health, even as thy soul prospereth.
Love, Prosperity, Health are the will of God for every Christian. The challenge is getting from here, to there.
You are loved. The value of an item is set by the price that someone is willing to pay for it. There has never been a higher price paid for anything in the universe than the price God paid for you. HE GAVE JESUS, HIS ONLY SON. Think about ransoms that have been paid to kidnappers by wealthy families to get loved ones back. Recently, I wept over a video posted by a missionary purchasing two families in Pakistan from slavery in the brick kiln. Eleven children and two moms rescued. These are our neighbors, and this is what love does!
James 2:8 New American Standard Bible 
If, however, you are fulfilling the royal law according to the Scripture, "YOU SHALL LOVE YOUR NEIGHBOR AS YOURSELF," you are doing well.

God gave His first and best, His only beloved Son, for you. You are priceless, a Masterpiece, a designers original, a work of heaven, a child of the King!
Royalty, dignity, honor, eternal rank and privilege are yours by inheritance, for you have been adopted into the royal family.

This is what produces your financial prosperity and health. The honor of the king is at stake here. What great king would have citizens that are poor, destitute, and broke? Never! You reflect the name and presence of the kingdom in the earth, and heaven has streets of gold!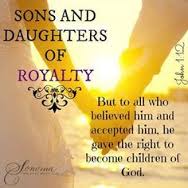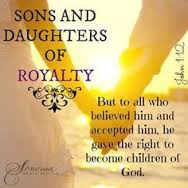 Heard a story a couple years back, by a minister named Mahesh Chevdah, originally from India. The way the story goes is how, in India back in the days of the great kings, the Maharajahs' lived in huge palaces, in opulence beyond compare. There were times, when a peasant would be required to appear before the king, a once in a lifetime event.
The peasant was washed and dressed in royal garb, for their appearance before the throne. It was said that surrounding the throne, where great chests of precious gems, gold and treasure.
When the peasant appeared, the king would beckon them forward as part of his greeting to them, and would place in their hands several precious gems, symbolizing all you needs are met here, all your debts are cancelled.
This was the benevolence of a pagan king. How much more King Jesus!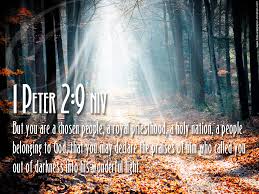 We are to pray, 'Your kingdom come, your will be done' where? Here, in the earth as it is in heaven.
Heaven has streets of gold, the place where the Creator of the universe dwells.
He wants us to manifest His supply, atmosphere of love and honor, and opulence here, in the earth, just because He is the Great King.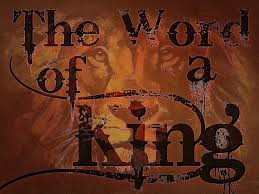 No matter what the circumstances appear, this is the truth. Devils, and fallen men viciously withhold wealth from God's servants in the earth, but therein is the fight of faith, where we grow in strength,courage, obedience and violent faith, because greater is He that is in us, than he that is in the world.
It is a life of conquest, where we as conquerors exercise His authority in the earth against foes, that though stripped of their authority, still hold sway financially in many places, simply because they have never been contested by the church of the living God!
Luke 19:13
 And he called his ten servants, and delivered them ten pounds, and said unto them, 
Occupy
 till I come.
There is a walk of spirit led obedience, of violent faith, similar to literal military conquest, that is exercised through prayer that God requires.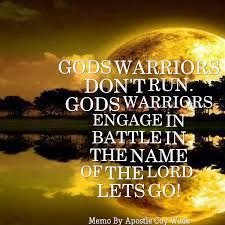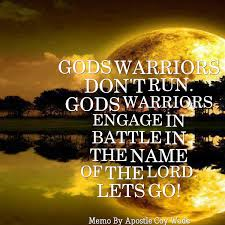 Some say that broken beggars could never become warriors: Have you ever been to Israel? A broken people, with no homeland, having been slaughtered under Hitler through the Holocaust, no reside in thier own land. Have you met the IDF? These soldiers are loving, courteous, honorable, but strike fear into the heart of all who would create violence and terror. The Jews remember their history, and cry 'Never Again!'
We too must rise up a cry for finances, to deliver the poor, the widow, the oppressed, to defend against the predators of this world, strong in the Lord and the power of His might!
Of course, when you were born again, you were delivered from the dominion of darkness, sickness, and oppression.
He brought you out of bondage spiritually, just like He delivered the children of Israel from Pharaoh all those years ago. Over two and half million people walked out of Egypt one night, with no sickness or weakness in their midst, for the Scripture declares:
Ps 105:37 He brought them forth also with silver and gold: and there was not one feeble person among their tribes.
Even so, God has delivered you, child of God: liberally provided for on our pilgrimage, strong, and healthy by the power of God.
Do you know Jesus? Have you experienced eternal life? Are you part of His family? This is the mission of Jesus in the earth: https://chrisaomministries.com/2017/02/27/do-you-want-to-go-to-heaven/
Let's pray:
'Father, this is your Word! Yet daily I see financial needs surrounding me, your people in excruciating needs, hurting under the weight of oppressive systems, people and devils. Yet, Jesus, you are the same, yesterday, today, and forever! We ask you for your kingdom to come today, your will to be done in our lives, here, in the earth, as it is in heaven. Release the prosperity of our covenant, deliver us from evil, heal our bodies, and use us to love this broken world back to life,  in your name I pray Lord Jesus, today! Amen!'