Hi Everyone,
As many of your know, we have a crisis at our southern border, with an influx of Latino refugees trying to enter the US. As a contractor and businessman I agree with closing the border, as the influx of illegal labor has adversely affected the construction industry here in Oklahoma, but as a Christian, my heart goes out with compassion to those precious people that Jesus loves without food on the Mexican side of the border. A good friend of mine, LtCol Larry Henderson has been loading trailer loads of canned goods and taking them to Mexico as emergency relief.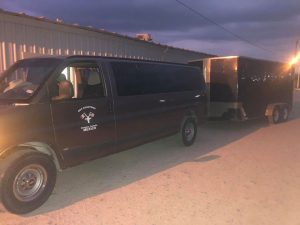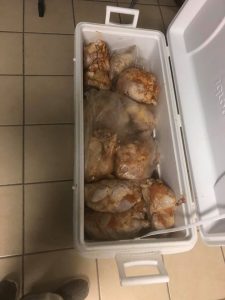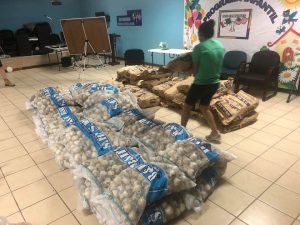 In fact, there are presently so many donations sitting in a warehouse in OKC, we need to rent a UHaul truck to get stuff down there. I spoke with Pastors Debra and Fernando yesterday, to see if we could do a fundraiser to raise funds for 1. Truck rental of $700 2. Fuel costs of $400 3. Import tax required by Mexican government of $500.
I have obtained thier donation information if you are able to help with this urgent need.
I will be spending my birthday on May 27th making the 16 hour drive down to Mexico with LtCol Larry, driving the additional rented vehicle.
Here's the donation link:
https://www.paypal.com/cgi-bin/webscr?cmd=_s-xclick&hosted_button_id=PTAURQ6SARGY6&source=url
Here is the html code fore the Donate Button:
Thank you in advance for your generous support. WWJD seems to be the thought here. What would Jesus have us do to help hurting families at our southern border?
Matt 25:37 "Then the righteous will answer him, 'Lord, when did we see you hungry and feed you, or thirsty and give you something to drink? 38 When did we see you a stranger and invite you in, or needing clothes and clothe you? 39 When did we see you sick or in prison and go to visit you?'
40 "The King will reply, 'Truly I tell you, whatever you did for one of the least of these brothers and sisters of mine, you did for me.
Thanks in advance for your compassionate help.
Keep Smiling!
Jesus is LOrd!
Chris Walsh
AOMMinistries
To Whom It May Concern,
Rancho Dos Countries Ministries is partnering with AOM Ministries to further spread
the love of God through our missions efforts. AOM Ministries will be aiding in
transporting goods from Oklahoma to our base in Del Rio, Texas, where we will be
distributing to families in need in the Zaragoza, Coahuilla, Mexico.
Thank you,
Fernando and Debra Martinez
Founders/Pastors Rancho Dos Countries