Main issue that my book addresses: Integrity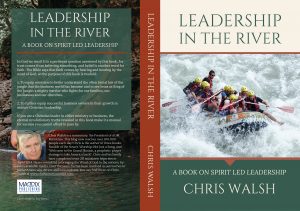 Losses from theft, fraud, and other retail "shrink" in 2019 totaled $61.7 billion, up from $50.6 billion in 2018 (NRF, 2020). US retailers lost an average of $1,139.32 per dishonest employee incident in 2019 (National Retail Security Survey, 2020). After discovering employee theft, 29% of companies laid off employees.[1]
The real issue then, is corruption within our society, and there is only one sure cure for that.
While there has been talk about moving currencies back to 'the gold standard', USA has placed our trust historically upon a standard of far greater value than gold, for gold is found in the creation, while God is our creator. Placing our trust in Him and Him alone is of far greater value than gold.
The challenge then, is in raising up national leaders who exemplify integrity, honesty and honor, that employees can model and follow. Like the old saying goes, 'If the head don't change, the body does not change direction'. Leaders of excellence are the greatest need of our communities and organizations, and those who have embraced this journey of continual education, self discipline and honor, are uniquely qualified to end this travesty of employee theft and corruption.
Only God Himself can be with people 24/7 and discover not only WHAT they are doing, but He looks far deeper than that into WHY we do things. To end employee theft or 'shrink', one must train and produce honest employees, led by honest, integrous managers and leaders. This task, the task of improving the character and well being of those we are called to lead, has eternal worth and import.
My mission is to help leaders do this, by teaching both them and their employees to practically serve God on this growth journey both in their churches and workplaces.
My message is not new, but is very old, yet holds very present answers for today's problems.
The question then is simple: Will we return to God and implement His principals, or continue to fly by the seat of our pants, attempting doing things in our own strength?
I can make myself available to come and speak to you and your employees. Call and schedule pricing and availability.
Chris Walsh
Best selling author and keynote speaker.
AOMMinistries
Tel: 9182695350
[1] https://comparecamp.com/employee-theft-statistics/