List of internet scams that stole from me:
North Central University: Somehow someone claiming to represent NCU emailed and called me requesting I apply for a full scholarship to their masters in non-profit management. They requested transcripts from ORU for the completed course work I had done in the MDiv program there, showing my GPA. Since I did not have tuition money to continue my degree at ORU, this seemed like an answered prayer at the time.
Like a lamb to slaughter, I sent them information, and was immediately informed that 'Congratulations, Mr. Walsh, you have received a full scholarship'. So, they had me contact the registrar to enroll in on-line classes. I did enroll and was required to pay a $1000 one time registration fee, to be eligible for the scholarship.
Like an absolute idiot, I printed out their email and requested a loan from my employer as a pay advance to pay this fee. He loaned me the money, and I paid their fee, requesting receipt of scholarship promised.
I was then informed that I had been nominated for scholarship, but results of scholarships had not yet been posted yet but would be announced several weeks later.
Of course, when NCU posted the list of scholarship recipients several weeks later, my name was not on it, whereupon I immediately contacted them requesting immediate repayment of my $1000 registration fee, demanding I be withdrawn from their program.
Instead of refunding the money, they sent me a schedule enrolling me in additional courses, with a bill for an additional $2500 tuition fees they claim I incurred as a result of enrollment and not withdrawing before their required drop/add date.
I called their financial office and explained what had been done, refusing to pay their fraudulent 'invoice' for $2500.00, demanding my $1000.00 refunded. They refused to refund my money, and sent their 'invoice' for $2500 into some collection agency, that posted it on my credit report. I spoke with an attorney, and eventually one of the 'board of governors' from NCU, threatening legal action, whereupon they removed the fraudulent $2500 from my credit report.
Scheme Number 2- Ebay Vehicle purchase
I had a friend get a good deal on a pickup truck by purchasing it on Facebook Marketplace. I had never bought a vehicle that way, so asked him to keep his ear to the ground and look for a truck for me. He sent me many listings on Facebook Messenger, and I contacted several supposed 'sellers' on Facebook. Found a 2006 Toyota Tundra that I liked that the seller offered me for $1200.00, for pick up in Wyoming. It appeared to be listed on Ebay motors, and I had purchased a truck through them some years back and had a good experience. Seller requested payment by Ebay gift cards, so I went to Walgreens and purchased 6 x $200 Ebay gift cards and sent them to the seller. I looked up the address on the map, planned the trip to pick up the truck and contacted seller to arrange pick up of vehicle, that was supposedly be sold to help out sellers' mom after the loss of a family member. They disappeared, so I contacted Ebay motors to get my money back. Ebay informed me that the supposed listing was fraudulent and could not refund something they had nothing to do with.
Scheme 3
My Sons Keyboard. My son is a world class musician and keyboard player, and he was gifted with a Roland keyboard with built in studio settings, appraised for $3200.00. Without my knowledge, he listed it for sale on Ebay for $1500 as he was working and saving to buy his first car. Reportedly, it sold to a person in Missouri, and Ebay refused to release the funds without proof of shipping. So, he and his mom, packed it up and took it to Fedex and shipped it to the buyer. Ebay then claimed they had not been paid for the item. Since we had the shipping address, I filled two police reports, one with FBI on-line fraud, and another with the police department in the town in Missouri it had been shipped to. Never received any response from either FBI, police, Ebay, or the buyer. I honestly had to pray God help me not purchase a firearm, drive to Missouri, and confront whoever lived at the apartment we shipped item to.
Scheme 4 – International Project Management position – Japanese Steel Company. A complicated scheme where I was hired as an account representative by someone calling themselves Toru Takano representing Tsukishima Company. to manage several steel constructions projects here in USA, requesting I pay contractors. They couriered two certified checks to my home requesting I contact them when funds cleared my bank. Since the amount of these two checks totaled $96,000.00USD, I took them into my branch manager at Aarvest requesting they verify funds as I deposited them into my account. She said that the first check, written upon a NY bank had verbally confirmed funds with her, but that it was best to wait 3-5 business days before spending any of the money. To my credit, I did not touch a dime of it, while I awaited full bank verification. Five days later, someone from Aarvest underwriting informed me that the checks were fraudulent, so they froze and closed all three of our Arvest bank accounts. They eventually released our savings funds that were in there, only charging me 2 NSF fees. To the credit of the fraudsters on this one, this was a very sophisticated scheme, for when I submitted their employment contract to my mentor at SCORE (Service Corps of Retired Executives) , he said that Japanese company checked out, and that the contract appeared valid. It appears there is a large international steel company named Tsukishima Corporation, and their website lists a Toru Takano, as one of their executives serving in the position of Managing Executive Officer. Yet, after the checks failed to clear my bank, I never heard from anyone there ever again.
Scheme 5 – Employment with Coca-Cola. Got hired at Coca-cola here in Tulsa. Showed up 1st day of work, to the supplied address at Eastland mall. Factory had been moved 2 years previously to Pine and Mingo. Drove up there and spoke with warehouse foreman, who had no knowledge of my employment.
Scheme 6 – Community grant donation to our ministry – Contacted on Facebook to receive a $100,000 grant towards our ministry efforts. Grant officer requested copy of my personal id, that they used to hack my Facebook account to spam out fake donation requests to the 5000 people on my friends list. It took Facebook three months to recover my account and shut the hackers down. Fortunately, most of my FB friends know me in real life, so no real harm was done, other than to laugh at the absurdity of the hackers. In this case they were traced to the nation of Nigeria, but only God knows what happened to them once reported.
Scheme 7 – Employment with AEP electric company.  With my resume posted on LinkedIn, I applied for a project management position with AEP electric company. An executive search person contacted me and scheduled a telephone interview. I scheduled and did the interview, and was informed that I had been given the position. Great I said, when do I start? This person then claimed that they were an independent contractor for AEP, and that I next needed to do a Zoom meeting with the AEP team I would be providing leadership to. He emailed me the contact person at AEP's contact information, which I immediately contacted. The lady I contacted, stated that they had not yet made a decision on the Tulsa office, but she would get back with me in the next couple of days. A week later, I called and emailed her, to be informed that the position no longer existed, but if I was willing to consider25-50% travel to Ohio, I could be nominated for an open Ohio position. Talked to my wife about it, and decided to take the job. This too proved to be smoke and mirrors, and no position materialized.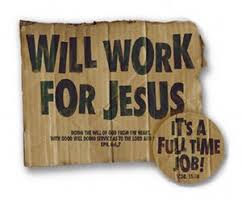 Scheme 8 – Work at Home Shipping position Shippers Planet. This seemed legitimate, and is currently ongoing. My job description is to receive high value packages to my home, verify contents, take pictures and then with a corporate supplied shipping label, ship them to the customer. I began to receive shipments the first of the month and processed 10-15 orders without a hiccup. I then requested an advance on my paycheck which supposedly initially paid monthly, scheduled today, August 27th, 2022. Again, no payment arrived. In this case I obtained the company IRS EIN number, and corporate registration in the state of Oregon. Tomorrow I will file an audit request with the IRS and the state of Oregon corporate division, as well as the FBI fraud division. Let's just say, these experiences have left me tempted to become very jaded with humanity and the internet in particular. It would be tempting to move to a cabin in the woods somewhere with only my Bible as people can be very miserable.
Yes, as Christians, we are commanded to forgive, love, and pray for our enemies, yet this whole process, has cost me everything. We became homeless, and were literally starving to death in a city with 2000 churches, as i have been treated like scum of the earth. Worse than an infidel because I have not provided for my family. My own daughter ran off and joined the army and no longer speaks to me because of the hardship all this has caused our family. Yet, I'm not a liar nor thief, and JESUS is still faithful.