Birthstones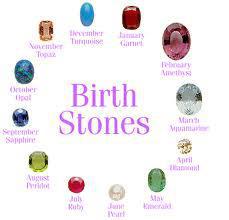 We had always wanted to get my mom a necklace or bracelet with the birthstones of her children in it. At one point, we had discussed purchasing her a ring. It never did happen, she died before we got around to it, age 63. As I read this mornings reading, I read a couple of articles on the origin and description of birthstones.
Ex 28:15 ¶ And thou shalt make the breastplate of judgment with cunning work; after the work of the ephod thou shalt make it; of gold, of blue, and of purple, and of scarlet, and of fine twined linen, shalt thou make it.
18 And the second row shall be an emerald, a sapphire, and a diamond.
19 And the third row a ligure, an agate, and an amethyst.
20 And the fourth row a beryl, and an onyx, and a jasper: they shall be set in gold in their inclosings.
21 And the stones shall be with the names of the children of Israel, twelve, according to their names, like the engravings of a signet; every one with his name shall they be according to the twelve tribes.3 And thou shalt speak unto all that are wise hearted, whom I have filled with the spirit of wisdom, that they may make Aaron's garments to consecrate him, that he may minister unto me in the priest's office.
http://www.americangemsociety.org/birthstones
http://www.johnpratt.com/…/…/lds/meridian/2005/12stones.html
I do find it interesting that these twelve stones correspond to the foundations of the new Jerusalem, in heaven.
Rev 21:19 And the foundations of the wall of the city were garnished with all manner of precious stones. The first foundation was jasper; the second, sapphire; the third, a chalcedony; the fourth, an emerald;
20 The fifth, sardonyx; the sixth, sardius; the seventh, chrysolite; the eighth, beryl; the ninth, a topaz; the tenth, a chrysoprasus; the eleventh, a jacinth; the twelfth, an amethyst.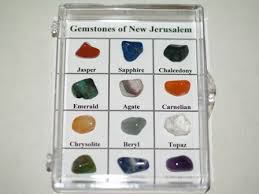 Neither of these articles describes exactly what each stone is, but I find it interesting that that there is an order of worship, rank and privilege, both in heaven and in earth, that is eternal in nature.
I'm sure we could all dig in, and investigate more on this heavenly order, how it relates to the constellations, the seasons, and the times, and there are probably Bible scholars who have devoted themselves to this study, sufficient for me though, is this: God is holy, and has a plan for each or our lives, eternally!
There is a specific, unique, and beautiful place in all of this, for you, and for me, and our job is simply to keep walking with Jesus, as He brings us into the fullness of it. It is awesome to consider the eternal privilege we will have in heaven, but here and now, I am occupied with two main things: preparing myself for that place and privilege, and as long as strength and breath are in my body, in taking as many people with me, there, as I am able.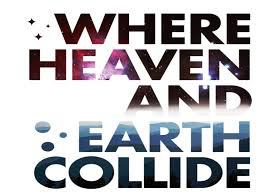 Let's pray:
'Father God, I am awestruck again at your infinite majesty, royalty, and holiness. Change me today, and make me more like Jesus! Bring me into my place in the Body of Christ, and help me to faithful to my post, continually growing, learning, and being all that you created me to be. Yet, in this process, let me not be so self consumed that I neglect my responsibility to love and reach this dying world for you. Use me to build your kingdom, to reach people with your love, mercy, and power to set them free. In your name I pray Lord Jesus, Amen'