Hi Everyone,
With all the political noise here in the USA, a movement has arisen called Black Lives Matter. As most of you know, I have stood against institutionalized racism and racial injustice for many years now, as the token white family. We have walked in the MLK parade here in Tulsa with Rudisill public library (Afro American Resource Center for Tulsa Public Library for 8 years). I have listened, studied, and served in a reading of historic eyewitness accounts from the Tulsa Race Riot, and done my part to empower the black community of Tulsa however I have been able. I'm either an entitled white guy and part of the problem, or actively engaged in the process of change. Yet in my journey, I have heard the term 'Afro-American' that got me fired up. Why? Because I have been to Africa and seen Rwanda as they recover from genocide, Kenya as the Aids epidemic and political corruption has impoverished the people, and I think Black Lives Matter! All Black Lives! Not just American ones. How much justice do you want? Only political US justice, or global justice that actually saves lives?
According to The Economist, between May 2020 and December 2020, donations to Black Lives Matter related causes amounted to 10.6 billion dollars.
True justice only comes through Jesus:https://www.chrisaomministries.com/2017/02/do-you-want-to-go-to-heaven
2021 is upon us, and God is still marching forward. Just an update on AOMMinistries. We are still here, staying faithful to the call of God, presently focused upon two main projects. Here in USA, it's the tiny home project for veterans,(https://www.chrisaomministries.com/2020/01/veterans-tiny-home-community-tulsa) overseas, in Africa, the drought in Kenya has caused extreme hardship for the orphans and pastors who care for them.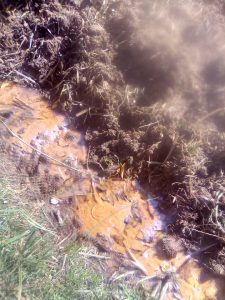 To obtain water of any kind (see pic, it's nasty) is a 2 km walk, and is no small task to haul water jugs back to the church and village.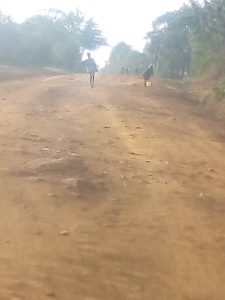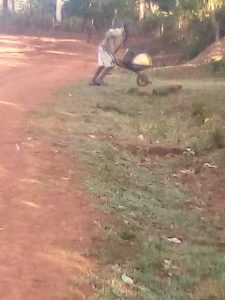 They need a clean water well. https://www.chrisaomministries.com/2019/06/i-thirst
Here's how the process works: We learned from this project: https://www.chrisaomministries.com/2019/06/i-thirst
We send $50USD for the hydrological report required by local officials to obtain a drilling permit. This test tells us reasonably accurately at what depth we will locate the nearest clean water aquifer. Drilling costs are by the foot.
We obtain estimates from drilling companies and negotiate the best price to drill the well. We obtain a contract, in writing on our agreed-upon price. (We had the hydrological report done, and obtained an estimate for a working well of $15,500.00USD. The aquifer is at 550 feet deep! so it is a deep water well)
After funds are raised, we wire the money directly to the recipient's bank for mobilization and set up costs.
After the driller hits the water, and our pastor on the ground is satisfied with the water quality, we wire the balance of payment for the contract we agreed upon.
We then send a deposit to pay for a pump station (usually solar powered) to pump the water to the surface and install the wellhead faucet.
We then pay the balance of the pumping equipment and perhaps install a 10,000L reservoir tank so that water can be obtained after dark.
Usually, we encourage the construction of a 'wash house' or community shower and toilets that ensures people coming to obtain water do not defecate in the bush and eventually pollute the well.
We then send funds for the construction of the first 2 of 4 greenhouses, which will generate revenue to the community for ongoing development and living expenses (no point in building greenhouses first with insecure water supply to water crops).
We continue to pray for God to bless the church and community to survive, thrive, and prosper to the point of no longer needing outside aid or support.
Together, we look around the world for other worthy projects that save lives, exalt Jesus, and that empower people to no longer need outside aid.
Here's my ballpark budget for this project:
Water Report – $50, Well Drilling – $10,000USD, Pumping station $7500.00USD plus $1000 for wash-house reservoir, Greenhouse construction $4,000 each or $8,000.00USD for a total needed of $26,550.00USD. Need to add $250USD to that as past experience has cost me $62USD per international bank to bank transfer. (4 transfers = $248)
Update: Since we began this process, one of the precious orphan children was hospitalized with an extreme fever and stomach cramps (probably from drinking this filthy swamp water). This needs to end.
There's 2 ways you can donate;
Paypal pastor Evans directly

[email protected]

or if you want an tax receipt here in USA, you can donate either on-line to AOMMinistries: Donate on-line: https://www.paypal.com/cgi-bin/webscr?cmd=_s-xclick&hosted_button_id=95XHSDDXDS7MC or simply write a check and mail it to AOMMinistries, 1703 E 66th St, Tulsa, OK, 74136