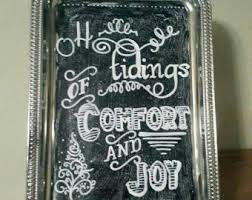 Ever had a bad day? Bad attitude? Discouragement?
Well, the kingdom of God has no bad days!
Jesus is joyful!
Here are some promises from the Word of God, asking God to restore your joy!
Ps 35:27 Let them shout for joy, and be glad, that favour my righteous cause: yea, let them say continually, Let the LORD be magnified, which hath pleasure in the prosperity of his servant.
Father, I shout unto you for joy! Thank you for happiness and gladness today, in Jesus name!
Ps 51:8 Make me to hear joy and gladness; that the… bones which thou hast broken may rejoice
Father, I know that in your presence is fullness of joy. Cause me to hear joy and gladness today!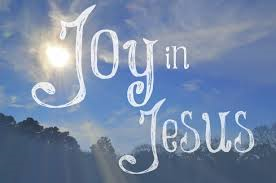 Ps 51:12 Restore unto me the joy of thy salvation; and uphold me with thy free spirit
Father, when we first met, I was full of joy, daily. Restore unto me the joy of my salvation. Uphold me Holy Spirit, and bring freedom!
Ps 105:43 And he brought forth his people with joy, and his chosen with gladness:
Father, you've seen my trials, and tears. Turn them into testimonies of your grace, as you bring me out, with joy and gladness.
Ps 126:5 They that sow in tears shall reap in joy.
Father, you have seen my tears. I see the brokenness of our world, and I weep. Yet, you hear, you understand, and You answer with power. I believe you are manifesting miracles today, causing me to reap, in JOY!
Ne 8:10 Then he said unto them, Go your way, eat the fat, and drink the sweet, and send portions unto them for whom nothing is prepared: for this day is holy unto our Lord: neither be ye sorry; for the joy of the LORD is your strength.
Your kingdom is one third joy Father. I receive your kingdom today, in Joy!
Is 12:3 Therefore with joy shall ye draw water out of the wells of salvation.
As I stir myself up to seek you today, with joy do I draw from the wells of salvation!
Isa 29:19 The meek also shall increase their joy in the LORD, and the poor among men shall rejoice in the Holy One of Israel.
I believe I am increasing my joy in you Jesus, rejoicing in the Holy One of Israel.
Isa 35:10 And the ransomed of the LORD shall return, and come to Zion with songs and everlasting joy upon their heads: they shall obtain joy and gladness, and sorrow and sighing shall flee away.
As I come to you in song and worship, I obtain joy and gladness, and depression, sorrow, and sighing gotta go!
Isa 51:3 For the LORD shall comfort Zion: he will comfort all her waste places; and he will make her wilderness like Eden, and her desert like the garden of the LORD; joy and gladness shall be found therein, thanksgiving, and the voice of melody.
You see the fight of faith and challenges of life. I believe I receive your comfort Holy Spirit, that you are making me fruitful, and giving me joy, gladness, and song. Thank you Father!
Isa 51:11 Therefore the redeemed of the LORD shall return, and come with singing unto Zion; and everlasting joy shall be upon their head: they shall obtain gladness and joy; and sorrow and mourning shall flee away.
I'm redeemed by Jesus blood! I obtain joy and gladness!
Isa 55:12 For ye shall go out with joy, and be led forth with peace: the mountains and the hills shall break forth before you into singing, and all the trees of the field shall clap their hands.
As I go into this world, I go out with joy, and am led forth in peace!
Isa 60:15 Whereas thou hast been forsaken and hated, so that no man went through thee, I will make thee an eternal Excellency, a joy of many generations.
Father, your call upon my life, produces eternal Excellency, joy to many generations!
Isa 61:3 To appoint unto them that mourn in Zion, to give unto them beauty for ashes, the oil of joy for mourning, the garment of praise for the spirit of heaviness; that they might be called trees of righteousness, the planting of the LORD, that he might be glorified.
Father, Holy Spirit is upon me, and has anointed me. Thank you for the oil of JOY!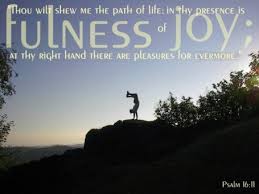 Isa 61:7 For your shame ye shall have double; and for confusion they shall rejoice in their portion: therefore in their land they shall possess the double: everlasting joy shall be unto them.
I receive everlasting joy!
Isa 65:14 Behold, my servants shall sing for joy of heart, but ye shall cry for sorrow of heart, and shall howl for vexation of spirit.
Father, I am your servant! I sing for joy of heart!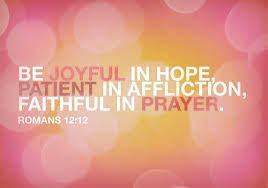 Zep 3:17 The LORD thy God in the midst of thee is mighty; he will save, he will rejoice over thee with joy; he will rest in his love, he will joy over thee with singing.
Father, I'm grateful for your love. Thank you for rejoicing over me in singing!
Luke 6:22 Blessed are ye, when men shall hate you, and when they shall separate you from their company, and shall reproach you, and cast out your name as evil, for the Son of man's sake.23 Rejoice ye in that day, and leap for joy: for, behold, your reward is great in heaven: for in the like manner did their fathers unto the prophets.
Father, when I am persecuted and misunderstood for your sake, help me to leap for joy, seeing my trial from heaven's perspective.
Ac 13:52 And the disciples were filled with joy, and with the Holy Ghost.
Fill me Holy Spirit, with joy!
Ro 14:17 For the kingdom of God is not meat and drink; but righteousness, and peace, and joy in the Holy Ghost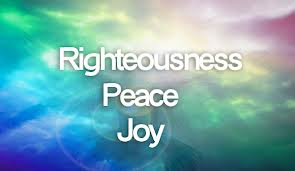 Lu 12:32 Fear not, little flock; for it is your Father's good pleasure to give you the kingdom.
Father, thank you for giving me your kingdom! I receive joy!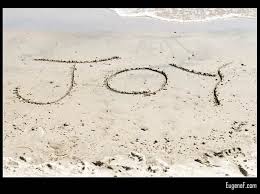 Ro 15:13 Now the God of hope fill you with all joy and peace in believing, that ye may abound in hope, through the power of the Holy Ghost.
Father, you see what I have believed, no I believe I receive joy and peace as I stand in faith!
Ps 30:5 For his anger endureth but a moment; in his favour is life: weeping may endure for a night, but joy cometh in the morning.
You have seen my tears, now I receive Joy!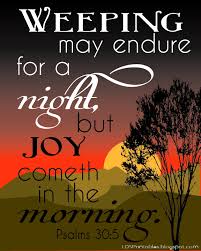 Jude 1:24 Now unto him that is able to keep you from falling, and to present you faultless before the presence of his glory with exceeding joy,
Unto you Jesus, do I bow in thanksgiving, praise, and worship. You are well able to keep me, both in this life and the next!