The Power of God!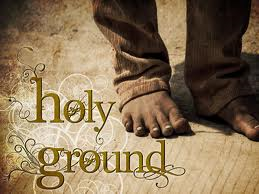 Acts 4:29 And now, Lord, behold their threatenings: and grant unto thy servants, that with all boldness they may speak thy word,
30 By stretching forth thine hand to heal; and that signs and wonders may be done by the name of thy holy child Jesus.
31 And when they had prayed, the place was shaken where they were assembled together; and they were all filled with the Holy Ghost, and they spake the word of God with boldness.
I have been in meetings where Jesus appeared, in His glory, and everyone present found themselves on the floor in the light of His glory.
I know these people that recorded this event, this really happened.
http://www.youtube.com/watch?v=2OxNVmxYfmA

I hunger for these times again, drunken Holy Spirit joy, rivers of tears, people shaken to their very core unable to speak, or stand before Him. Do it again Lord!
Father, I hunger for revival, your presence, your river, your glory. Please shake our services, shake us, reveal again, your glory, that this nation might be turned again, back from destruction, do it I pray Lord Jesus, Amen'