Jesus marketing plan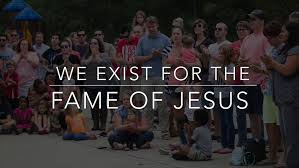 Matt 8:1 ¶ When he was come down from the mountain, great multitudes followed him.
As I work in ministry, how tempting it is to start networking, and knocking on doors to get speaking engagements, because truly, the Word of God burns within me, like a fire shut up in my bones!
Yet, instead, I have chosen Jesus method of public ministry, spending the needed hours quietly with my Father, praying, listening, and worshipping, so that I allow Him to open doors for my gift…He will do this for any of us, if we come away, come up the mountain, and spend the time needed in prayer.
Joshua 6:27 So the Lord was with Joshua, and his fame spread throughout the land.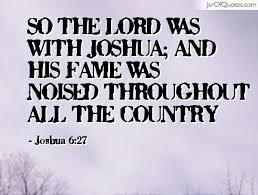 He will be with you, in your ministry, your business, your promotion, if you are seeking Him first, and His leading, timing, and way of doing things.
After prayer and fasting, and clear miracles from heaven we read in  Luke 4:14 "And Jesus returned in the power of the Spirit into Galilee: and there went out a fame of him through all the region round about."
Again we see our heavenly Father promoting Jesus here several verses later:
Luke 4:37 And the fame of him went out into every place of the country round about.
When Jesus walked with our heavenly Father on the earth, even the king knew about it:
Matthew 14:1 At that time Herod the tetrarch heard of the fame of Jesus
When we walk with our Father, in spirit-led obedience, there is an honor that comes from heaven, that will bring promotion that no amount of networking can produce.
The ways of the kingdom, are often contrary to the ways of the world:
John 12: 25 He that loveth his life shall lose it; and he that hateth his life in this world shall keep it unto life eternal.
26 If any man serve me, let him follow me; and where I am, there shall also my servant be: if any man serve me, him will my Father honor.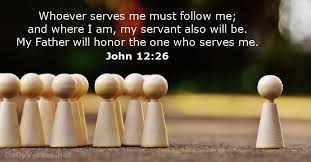 Walking correctly with heaven is supernatural!
Needs will be met, miracles will be wrought, and people will seek you out for a Word from heaven.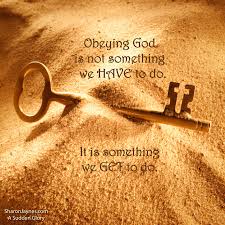 I believe this works not only in ministry, but also in business, in our day to day jobs. God sets up divine appointments, and opportunities for promotion, miracles, and people who need ministry, for it is written: Eph 2:10 For we are his workmanship, created in Christ Jesus unto good works, which God hath before ordained that we should walk in them.
Truly, we do have friends in high places, the highest – the throne of God Almighty, maker of heaven and earth.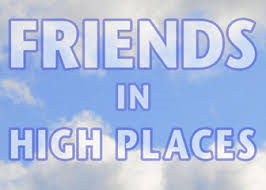 Let us live to please Him, and He will promote us His way, in His timing.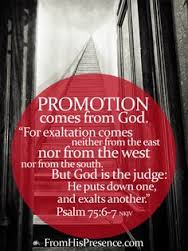 Let's pray:
'Father, I thank you for surrounding me with your favor, as with a shield. Thank you for grace, and intimacy with you today. I believe that you are opening doors for me, granting me favor, promotion, and fame, Your way. I choose to believe you are making a way for me, according to your perfect will, in Your name I pray Lord Jesus, Amen!'