Love Truth!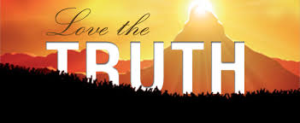 Now the Spirit speaketh expressly, that in the latter times some shall depart from the faith, giving heed to seducing spirits, and doctrines of devils;
Clearly we are living in the last days, or latter days as this verse describes.
So, if there are seducing spirits, and teachings demonically designed by devils intent on wooing us away from purity, holiness, and obedience to Jesus, and eternal life, how do we protect ourselves from them?
2 Thessalonians 2: 7 For the mystery of iniquity doth already work: only he who now letteth will let, until he be taken out of the way. 8 And then shall that Wicked be revealed, whom the Lord shall consume with the spirit of his mouth, and shall destroy with the brightness of his coming: 9 even him, whose coming is after the working of Satan with all power and signs and lying wonders, 10 and with all deceivableness of unrighteousness in them that perish; because they received not the love of the truth, that they might be saved. 11 And for this cause God shall send them strong delusion, that they should believe a lie: 12 that they all might be damned who believed not the truth, but had pleasure in unrighteousness.
The key that jumps out at me in these verses is 'they received not the love of the truth'.
Seems clear to me today, that one of the ways we are protected from delusion and deception, is to receive from God, a love for the truth.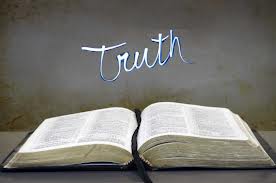 Yes, I could say much, much more on this topic, but I have noticed, that if my blogs are more than a couple hundred words, no one seems to read them.
Let's pray:
'Father, grant us the gift of a love for the truth. Jesus, You are the way, the truth and the life, and we desire to love You, personally, intimately, that we might know You. In this world of information overload, where indeed knowledge has increased in these last days, we choose to look to You, trusting you to deliver us from deception, delusion, seduction, and the mystery of iniquity that would deceive us, and draw us away, except for Your great power, love and grace towards us. Thank you for Your mercy, and the hearing of Your voice today Lord Jesus, through You Holy Spirit of truth! Amen!