May our elders be wise…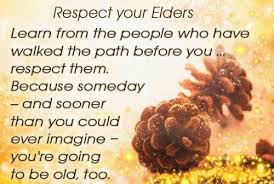 Titus 2: 2 Teach the older men to exercise self-control, to be worthy of respect, and to live wisely. They must have sound faith and be filled with love and patience.
Dead flies cause the ointment of the apothecary to send forth a stinking savor; so doth a little folly in him that hath a reputation for wisdom and honor.
I heard an expression in Africa I liked: 'When an old man dies, a library burns to the ground.'
No one can replace our lives message, if we continue to grow in wisdom and understanding, we become a great gift to generations to come…
If you are one of those "precious saints" called the "elderly", you can thank God, for you have arrived at the apex of life . . . .
. . . . It is not a sin to get old or to be old. Aging cannot be stopped and it will go on until death overtakes us or the Lord comes for His church. Older folks have a tremendous responsibility to the younger generation coming up behind them. There is a warning that goes along with being in the elite elderly class. The tremendous amount of knowledge and experience that you have obtained through the years needs to be shared with the younger generation. Sin can overtake you and hinder you from sharing the Lord in these challenging years. It may just express itself so as to confine you to utter uselessness. You may have developed a defeatist attitude that makes you think "I am so useless. What can I do?" So you are apt to do nothing. You can be sinful in what you do not do when the opportunity presents itself. All the knowledge and experience that God has given you can be used as illustrations to reveal His truth. There are many college students that do not have or will never have what you obtained in your lifetime . . . .
http://www.revivalthoughts.org/Recent%20Articles%202013/Serving%20God%20in%20the%20Sunset%20Years.htm
As we grow in years, we must grow in wisdom…
As one person said: 'The best time to start seeking and growing in wisdom was years ago, the second best time, is today!'
If any of you lack wisdom, let him ask of God, who giveth to all men liberally and upbraideth not, and it shall be given him.
Job 32:

7 

I thought, 'Age should speak;


    

advanced years should teach wisdom.'




8 

But it is the spirit

[

b

]

in a person,


    

the breath of the Almighty, that gives them understanding.




9 

It is not only the old

[

c

]

who are wise,


    

not only the aged who understand what is right.
Let's Pray:
'Father, grant us wisdom, beyond our years, our frailties, our foolishness, and our passions, that will leave a mark on this world, for generations to come, a legacy of honor that will glorify Your name. In Your precious name I pray Lord Jesus, Amen'
For prayer, comments, or to donate online:
Email: [email protected]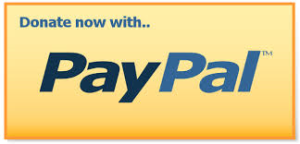 Donate on-line: https://www.paypal.com/cgi-bin/webscr?cmd=_s-xclick&hosted_button_id=95XHSDDXDS7MC
Give in faith!
1 Corinthians 9:11 If we have sown [the seed of] spiritual good among you, [is it too] much if we reap from your material benefits?
1 Corinthians 9:14 [On the same principle] the Lord directed that those who publish the good news (the Gospel) should live (get their maintenance) by the Gospel.
Paul goes on to say, that he did not use his position as a minister of the gospel to take up offerings, rather he worked, making tents, to support himself. You might notice here, that Paul was not married, nor did he have children. Family responsibilities take time, and just as you bust a move on your job to provide for your family, I work every bit as hard, doing this, faithful to the Lord in prayer and the ministry of His Word, to you.
I will never charge for this: it my responsibility to God, my calling. Freely I have been given, now, I freely give…
As you give, hear Holy Spirit what to give, and honestly expect God to reward you for your giving.
Matt 10: 41 He who receives and welcomes and accepts a prophet because he is a prophet shall receive a prophet's reward, and he who receives and welcomes and accepts a righteous man because he is a righteous man shall receive a righteous man's reward. 42 And whoever gives to one of these little ones [in rank or influence] even a cup of cold water because he is My disciple, surely I declare to you, he shall not lose his reward.
I am a five-fold ministry gift and office – this is my life – I pray, I hear, I write, and wonderful things happen. You have your job description, I have mine – this is mine….
I have 'see through' faith for you, in this: Gal 3: 9 So then they which be of faith are blessed with faithful Abraham.
I believe I have a responsibility before God to be like Jesus, in every offering I receive. I receive it with thanksgiving, just like Jesus did the little boys lunch.
Then, because I walk and live by faith according to the blessing of Abraham, I believe that God will take your seed sown, and multiply it, according to what the blessing of Abraham promises:
Genesis 22:17 In blessing I will bless you and in multiplying I will multiply your descendants like the stars of the heavens and like the sand on the seashore. And your Seed (Heir) will possess the gate of His enemies
It has been a joy to me, to see the hand of the living God act in the lives of those of you who have supported us this year!
Many have seen tremendous blessing come into your households, and for this we give thanks, and give Jesus all the glory!