Mission Belize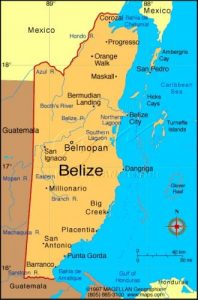 Donate on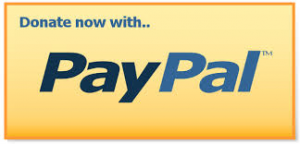 -line: https://www.paypal.com/cgi-bin/webscr?cmd=_s-xclick&hosted_button_id=95XHSDDXDS7MC
https://www.chrisaomministries.com/2016/03/our-mission-the-great-commission
For several years now, I have been friends with Jacob Dueuck here in Tulsa, and he has told me about his love for his country Belize, and the work of God there. So I asked him several questions:
What people groups live there?
What language do they speak?
How are Christians doing there?
Are there any opportunities to host Bible schools there?
Jacob attends our weekly leaders Bible study, and through Victory mens prayer I had the opportunity to meet his brother George Dueck, and we hit It off talking about business, and missions. I love Jesus and love people and I love to hear what Gods people are up to.
Jacob is a rancher and farmer from Belize that grew up in the Dutch Mennonite Community there. When he felt called to help Victory Christian Center here in Tulsa, his community was needing a location for a Christian school in Belize. His niece is a school teacher, and agreed to run the school If a suitable facilty could be located. So, Jacob remodeled his farm to accommodate the school which now serves 130 students on his land. He knows the benefit of a school, and it willing to renovate the school on his property to house this new Bible school.
It is my intent to meet with other pastors in Belize also, to see if any of them might qualify to host their own schools. I have met with my friend, the legendary evangelist Daniel King to obtain pastors contact information since Daniel hosted a nation wide crusade last year in the nation of Belize. When I confirm dates of my travel, he has agreed to help me in this mission.
This is our budget for our trip:
Airfare: $2000 (we can fly the four of us to Belize City from Tulsa, OK for about $400USD each) Jacob would fly 2 weeks early to book facilities and organize and promote ministry meetings…
Travel and accomodations while in Belize: $10000.00 Though we will probably stay with Jacob brother to save money, we have learned to be sure to have more than enough funds available, should children need food, or we need a motel or rent a car.
Ministry money: $400.00, We always donate to ministries when we visit churches, as we endeavor always to empower and equip every ministry we visit, never to become a burden to them.
TOTAL: $3600.00USD
WE WILL Go as soon as the US travel ban to Belize lifts. We are in contact with the US Embassy to Belize, and they update us regularily with travel reports.
We have prepared ourselves through fasting and prayer, as we do the spiritual warfare required to expand the kingdom of God, yet what soldier goes to battle at his own expense.
1 Corinthians 9:7-14 New King James Version (NKJV) 7  Who ever goes to war at his own expense? Who plants a vineyard and does not eat of its fruit? Or who tends a flock and does not drink of the milk of the flock?
Please help us, as we do the Lords work.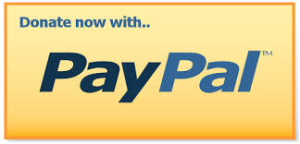 Donate on-line: https://www.paypal.com/cgi-bin/webscr?cmd=_s-xclick&hosted_button_id=95XHSDDXDS7MC