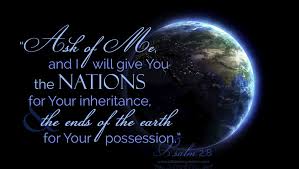 Hello everyone.
Writing this newsletter from Wakefield, Quebec this morning, as we wait for laundry to dry so that we can pack, stack and rack our luggage again on the roof of the jeep and head back to Tulsa.
It has been an exciting trip, attending the 'Gathering of Eagles' native leadership conference, hosted by Kenny and Louise Blacksmith here in Ottawa, Ontario. Was invited to the council of elders table and priviledged to share about the IVBI program, where Victory is willing to donate Bible schools to native ministries and tribes.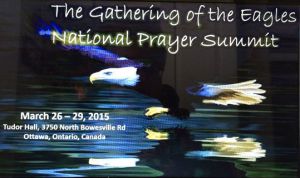 Spent another week catching up with friends in the Inuit community, and over here in Quebec where we pastored for several years. Had the privilege of speaking Easter morning at 'Eglise La Peche', an English church here in Wakefield. The couple that have been hosting us, also hosted Kenny and Louise the past couple of days, and we have had some rich fellowship around the table telling wonderful Jesus stories late into the night.
We will leave for Tulsa today, with several stops planned along the way.
We have officially moved out of Bob and Becky Shaefers home, so we are driving like Abraham, fully trusting in the leadership of the Holy Spirit, to show us where we are going to live as we go. In our natural minds, this has been quite a stretch, but I am comforted by not on the Scriptures, but the voice of Holy Spirit and His comfort as we go:
By faith Abraham, when called to go to a place he would later receive as his inheritance, obeyed and went, even though he did not know where he was going
Jesus replied, "Foxes have dens and birds have nests, but the Son of Man has no place to lay his head."
As most of you know, our missions banquet is the end of this month, hope you can all come to catch up on some of our adventures and exploits for the kingdom, it would be great to see you.
For prayer, comments, or to donate online:
Email: [email protected]
Donate on-line: https://www.paypal.com/cgi-bin/webscr?cmd=_s-xclick&hosted_button_id=95XHSDDXDS7MC
Give in faith!
1 Corinthians 9:11 If we have sown [the seed of] spiritual good among you, [is it too] much if we reap from your material benefits?
1 Corinthians 9:14 [On the same principle] the Lord directed that those who publish the good news (the Gospel) should live (get their maintenance) by the Gospel.
Paul goes on to say, that he did not use his position as a minister of the gospel to take up offerings, rather he worked, making tents, to support himself. You might notice here, that Paul was not married, nor did he have children. Family responsibilities take time, and just as you bust a move on your job to provide for your family, I work every bit as hard, doing this, faithful to the Lord in prayer and the ministry of His Word, to you.
I will never charge for this: it my responsibility to God, my calling. Freely I have been given, now, I freely give…
As you give, hear Holy Spirit what to give, and honestly expect God to reward you for your giving.
Matt 10: 41 He who receives and welcomes and accepts a prophet because he is a prophet shall receive a prophet's reward, and he who receives and welcomes and accepts a righteous man because he is a righteous man shall receive a righteous man's reward. 42 And whoever gives to one of these little ones [in rank or influence] even a cup of cold water because he is My disciple, surely I declare to you, he shall not lose his reward.
I am a five-fold ministry gift and office – this is my life – I pray, I hear, I write, and wonderful things happen. You have your job description, I have mine – this is mine….
I have 'see through' faith for you, in this: Gal 3: 9 So then they which be of faith are blessed with faithful Abraham.
I believe I have a responsibility before God to be like Jesus, in every offering I receive. I receive it with thanksgiving, just like Jesus did the little boys lunch.
Then, because I walk and live by faith according to the blessing of Abraham, I believe that God will take your seed sown, and multiply it, according to what the blessing of Abraham promises:
Genesis 22:17 In blessing I will bless you and in multiplying I will multiply your descendants like the stars of the heavens and like the sand on the seashore. And your Seed (Heir) will possess the gate of His enemies
It has been a joy to me, to see the hand of the living God act in the lives of those of you who have supported us this year!
Many have seen tremendous blessing come into your households, and for this we give thanks, and give Jesus all the glory!