January Newsletter – AOMMinistries
Chris and Karen Walsh
535 E 26th Place N
Tulsa, OK, 74110
Email: [email protected]
Donate on-line: https://www.paypal.com/cgi-bin/webscr?cmd=_s-xclick&hosted_button_id=95XHSDDXDS7MC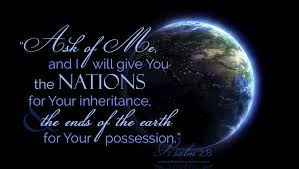 Phew – been a busy month.
The Highlight has been the event 'The 12 Days of Christmas' in Canyon Lake, Texas.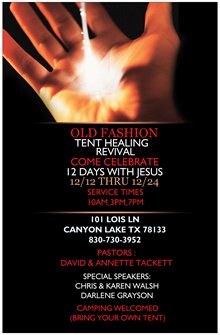 Pastors Dave and Annette Tackett, friends from Rhema did a first time event. It was a series of revival tent meetings on Lois Lane, and it was an adventure! We all stayed at Dave and Annette's home, and that amounted to four meetings a day most days. Morning prayer at 7:30Am, Services at 10AM, 3PM, and 7PM. We had many adventures, like when the storm blew in and destroyed our tents, and it took us a couple days to get rebuilt.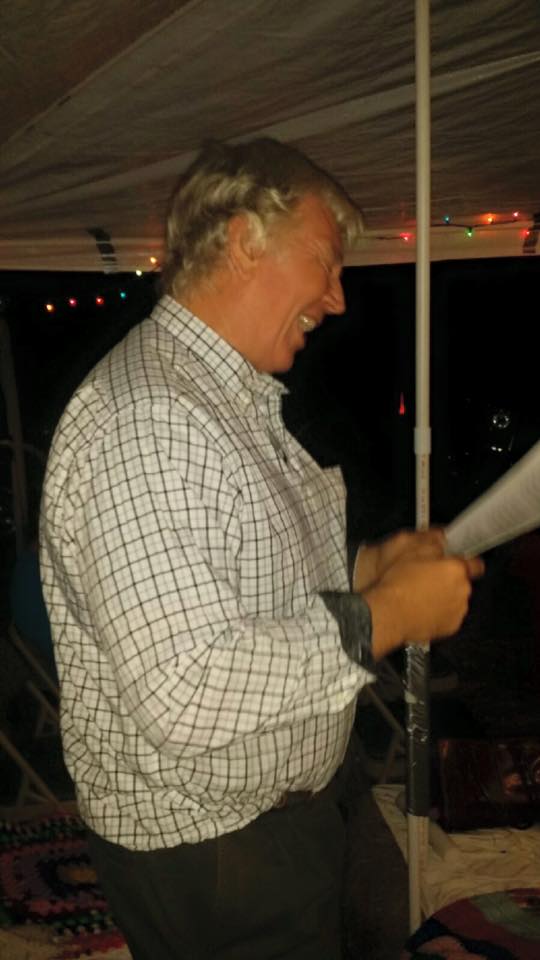 Services continued in the Tackett's office building though, and we preached and heard many, many great messages. (With 48 time slots for God to speak in, Jesus surely imparted a few things to all of us)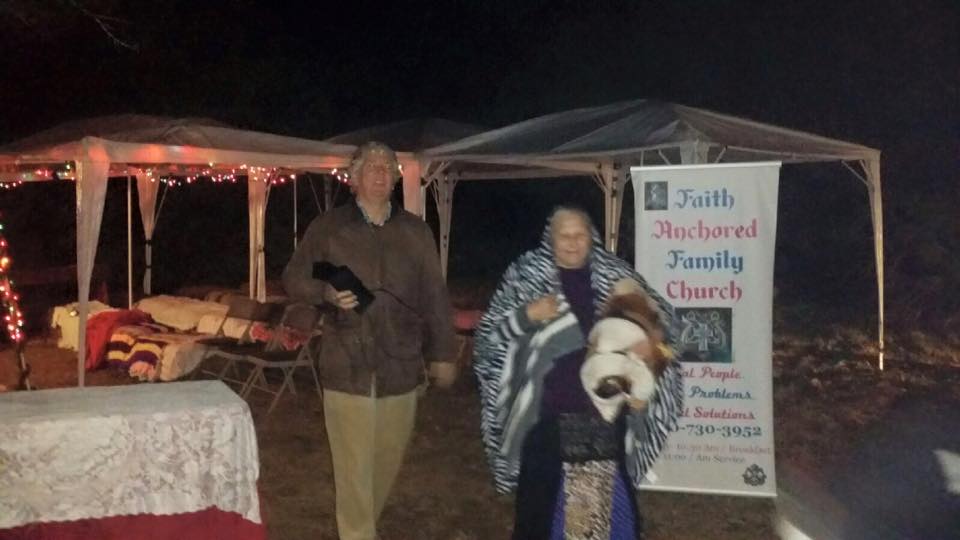 We spent Christmas morning there, then felt an urgency to get back to Tulsa, immediately.
By the time we reached Tulsa around midnight, it was raining, and we learned that twin tornados struck outside Dallas a couple hours after we blew through. Taillights went out in the Jeep, and we used a couple of those headlights the HVAC guys use strapped to the back hatch and drove.
God is never late!
Got to attend a service at Victory San Antonio, with pastors Alan and Mary Smoot, and they are precious people with a very gifted congregation. They took us out to lunch and we walked Riverwalk in San Antonio, and street preached at the Alamo.
God's Word never returns to Him void. After preaching, we met a young lady crying on park bench, who had been abandoned by her friends driving from Redding California, to Houston, in San Antonio. Prayed with her, and led her to Jesus, and gave her the gift card we had just been given.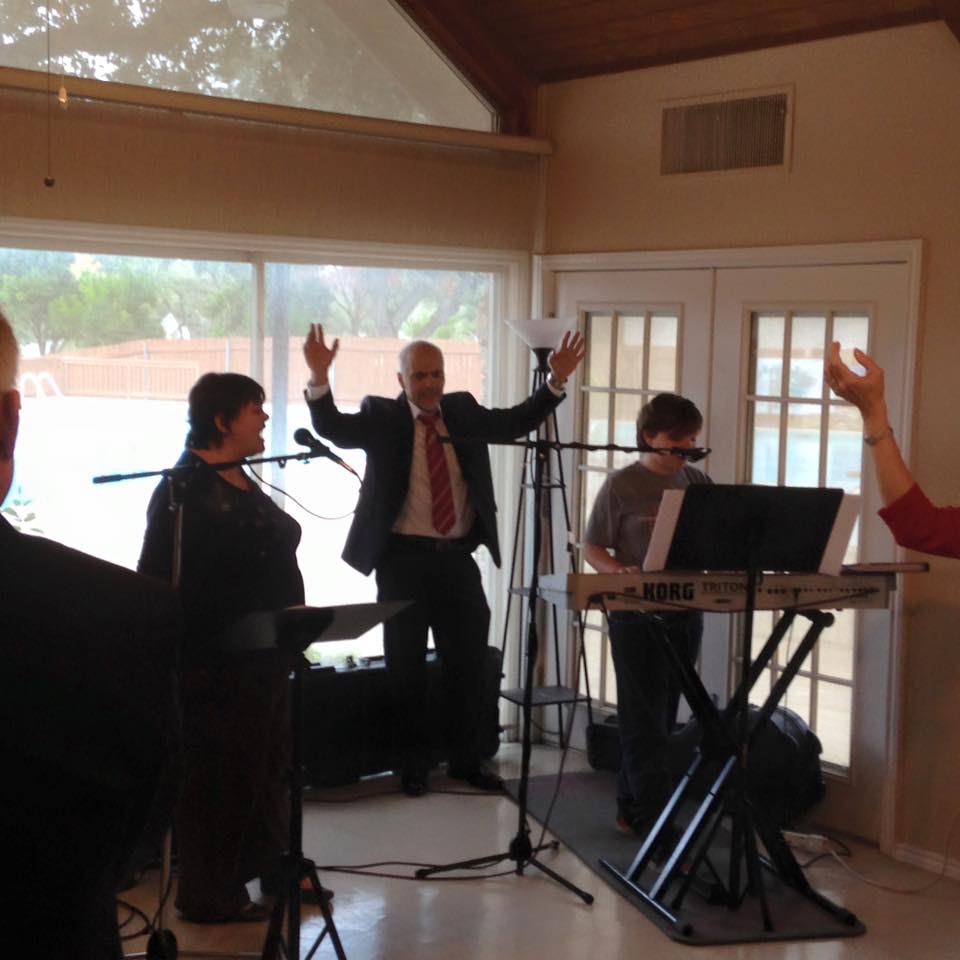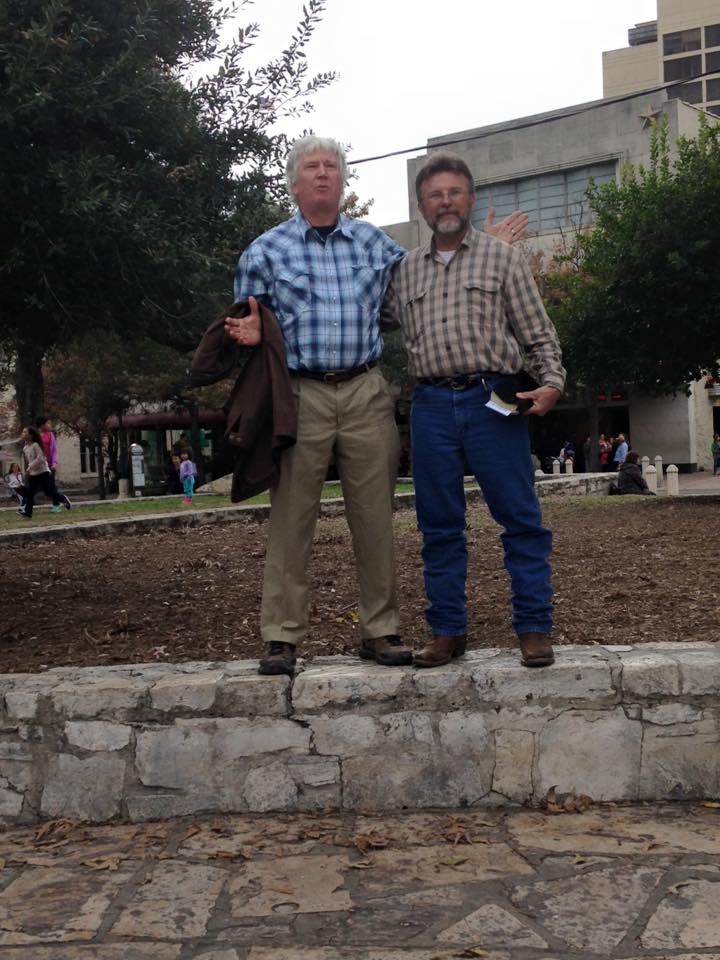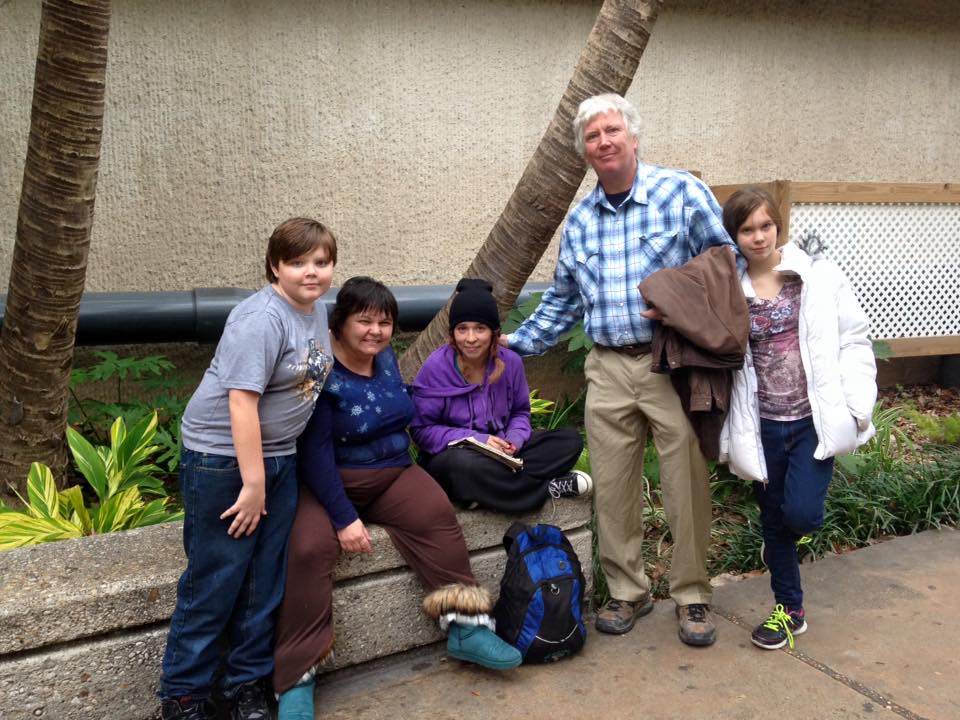 The Word of the Lord to us for January is to FAST. https://chrisaomministries.wordpress.com/2015/01/02/when-you-fast/
I would encourage you to read this article, and ask Holy Spirit what He would have you to fast, to ensure we get correctly directed, into His exact plans and purposes In 2016. With the rise of Islam in the US and simply the prophetic time clock of God, these are the last days, and Scripture is clear, dangerous times. We must be sensitive to Holy Spirit, alert, watchful and prayerful.
Here is a simple example. Our coffee pot broke this week, and rather than head directly to work, I decided to stop at McDonalds for coffee on the way in. While there, I met pastor David Johnso. n of Northside Church of God in Christ. He invited me to sit with him for Bible study with several other pastors. While we were there, a man came running into Mcdonalds asking us to pray for a serious automobile accident that had just occurred.
We walked across the street to see a 4 car pile up, initiated by a ¾ ton Chevy that had apparently run the light, and taken out three other vehicles, a bus stop, and that was now over the embankment, crumpled up in the trees. The Fire department was there trying to get the two men out. They used pry bars and the jaws of life, and got the passenger out, but his face and head were pretty bloody, and he kept losing consciousness. Finally, when his eyes rolled back in his head, I slid alongside the EMSA and fire workers and gently said: 'I am a minister, and I am going to pray for this man'. I grabbed his hand and commanded life to come into him in the name of Jesus, and he regained consciousness immediately. Amazingly enough, Richard and Cher Lyons were there, and Richard captured the event on his  IPad. When we rev iewed the video next day, it was amazing to literally see Holy Spirit touch this man.
Just another day of walking in the Holy Spirit I guess….Signs and Wonders still follow those of us that believe…
Seems I will be continuing the Bible studies and blog. I have published 5 articles in 2016 already. As God gives them, I type them up and post them. ..there are 3 more coming that I know about.
https://chrisaomministries.wordpress.com/2016/01/02/taking-the-fear-out-of-sin/
https://chrisaomministries.wordpress.com/2016/01/03/the-power-of-a-lie/
https://chrisaomministries.wordpress.com/2016/01/03/the-subjection-of-women/
https://chrisaomministries.wordpress.com/2016/01/02/and-god-said/
https://chrisaomministries.wordpress.com/2016/01/02/good-gold-money-with-a-mission/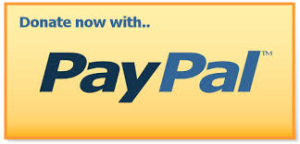 Donate on-line: https://www.paypal.com/cgi-bin/webscr?cmd=_s-xclick&hosted_button_id=95XHSDDXDS7MC
Give in faith!
1 Corinthians 9:11 If we have sown [the seed of] spiritual good among you, [is it too] much if we reap from your material benefits?
1 Corinthians 9:14 [On the same principle] the Lord directed that those who publish the good news (the Gospel) should live (get their maintenance) by the Gospel.
Paul goes on to say, that he did not use his position as a minister of the gospel to take up offerings, rather he worked, making tents, to support himself. You might notice here, that Paul was not married, nor did he have children. Family responsibilities take time, and just as you bust a move on your job to provide for your family, I work every bit as hard, doing this, faithful to the Lord in prayer and the ministry of His Word, to you.
I will never charge for this: it my responsibility to God, my calling. Freely I have been given, now, I freely give…
As you give, hear Holy Spirit what to give, and honestly expect God to reward you for your giving.
Matt 10: 41 He who receives and welcomes and accepts a prophet because he is a prophet shall receive a prophet's reward, and he who receives and welcomes and accepts a righteous man because he is a righteous man shall receive a righteous man's reward. 42 And whoever gives to one of these little ones [in rank or influence] even a cup of cold water because he is My disciple, surely I declare to you, he shall not lose his reward.
I am a five-fold ministry gift and office – this is my life – I pray, I hear, I write, and wonderful things happen. You have your job description, I have mine – this is mine….
I have 'see through' faith for you, in this: Gal 3: 9 So then they which be of faith are blessed with faithful Abraham.
I believe I have a responsibility before God to be like Jesus, in every offering I receive. I receive it with thanksgiving, just like Jesus did the little boys lunch.
Then, because I walk and live by faith according to the blessing of Abraham, I believe that God will take your seed sown, and multiply it, according to what the blessing of Abraham promises:
Genesis 22:17 In blessing I will bless you and in multiplying I will multiply your descendants like the stars of the heavens and like the sand on the seashore. And your Seed (Heir) will possess the gate of His enemies
It has been a joy to me, to see the hand of the living God act in the lives of those of you who have supported us this year!
Before my friend Tom Leding died, he laid hands upon me at one of his meetings and prayed: 'Father, may the anointing of financial increase that you have placed upon my life, be imparted to Chris, right now!' As you know Tom has served on the board of Rhema for many years, and has walked in financial prosperity for many decades.
It's working! I have heard wonderful testimonies of financial miracles, as we have prayed for people, everywhere we go!
Many have seen tremendous blessing come into your households, and for this we give thanks, and give Jesus all the glory!