He shall deliver the island of the innocent: and it is delivered by the pureness of thine hands.

Mark 16:18   they shall lay hands on the sick, and they shall recover.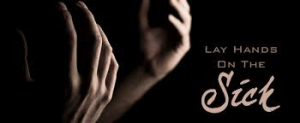 And he stood between the dead and the living; and the plague was stayed.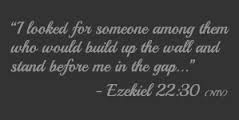 Here, in these Scriptures, we see divine healing.
In the case of Aaron, standing with his censer between the living and the dead, I see an allegory of how we, as Christians walking with the living power of God, can stop plagues, sickness, judgements and evil in the earth.
In Job 22, I see the responsibility we bear, to live pure, blameless, holy lives, so that we can lay hands upon the sick, and see them recover. In this verse, innocent people, possibly ignorant of what is required for them to be delivered from their problems, can be delivered through the purity of your hands.
In Mark 16, Jesus give the great commission, and commands us to lay hands upon the sick, and see them healed.
The way I see this, living pure, holy obedient lives will produce the ear of God, and His power to help hurting humanity in the earth.
Simple?
Let's pray:
'Father, help me to hear and obey you today. Purify my heart and motive, to do right before you, that my pure hands and lifestyle might be used to heal the sick, and deliver your people.