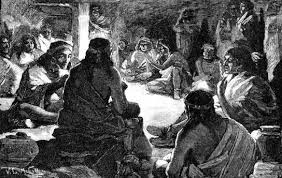 Sacred Fire….
As I study Native American History, looking for solutions to current problems in the United States, I stumbled upon the following account:
Before the removal of the Cherokees (The trail of tears) there was heated debate in Congress.
Senator Edward Everett of Massachusetts fought against the removal of the Cherokees, holding the house in session for two whole days, speaking on Cherokee affairs, sometimes with effective irony, On Feb 21st, 1831 he said:
'Here, at the center of the nation, beneath the portals of the Capitol, let us solemnly auspicate the new era of violated promises, and tarnished faith. Let us kindle a grand council fire, not of treaties made and ratified, but of treaties annulled and broken. Let us send to our archives for the worthless parchments, and burn them in the face of day. There will be some yearnings of humanity as we perform this solemn act. They were negotiated for valuable considerations; we keep the considerations, and break the bond. One gave peace to our afflicted frontier, another protected our infant settlements; nearly all were at our earnest request. Many were negotiated under the instructions of Washington, of Adams, and of Jefferson-the fathers of our liberty. They are gone, and will not witness the spectacle; but our present Chief magistrate, as he lays them, one by one, on the fire, will see his own name subscribed to a goodly number of them. Sir, they ought to be destroyed as a warning to the Indians to make them no more compacts with us.'
John Ridge (Cherokee) and one of his colleagues sat in the gallery of the House and were deeply moved by Everett's sonorous words reverberating through the chamber. 'I happened to be a spectator of this debate,' wrote the correspondent for The New York Observer. On the second day, towards the close of the long speech, he found it hard to "shield his heart" against the "subduing power" of Everett's words. "Two of the Cherokees stood immediately behind me and over me. In the midst of Mr. Everett's peroration, I thought I heard something like a drop of rain fall upon…my cloak, near my ear. I looked up, and the head of one of these Cherokees had fallen upon his hand, and he was endeavoring to conceal his tears."
Excerpt from the book – The Cherokee Tragedy, – Thurmans Wilkins, p 220,221
The rest of this is history. President Andrew Jackson pressed the vote, overruled the Supreme Court decision upholding the Cherokee treaty rights to their lands against the state of Georgia, and the vote was carried against them, BY ONE VOTE. Sending the Cherokees upon the 'trail of tears' where 4600 died in transit, an eternal disgrace upon this nation.
I have more to say on this, how these very broken covenants between the US government and the various host peoples of this land we call the United States of America, are the main contributing factor to the problems we currently face as a nation. God Himself, has heard and seen the plight of the various Indian tribes that have been mistreated by this government, and treacherous white men. As a white man living here, I have wept, until I thought I could weep no more, in prayer before the throne of God, for the plight of the North American Indian. God has heard, and answered, and is moving to bring healing, conviction of sin, and cleansing of this land, as we humble ourselves before Him, in earnest, heartfelt prayer. He will visit the red nations of this land, with power, signs, wonders, and miracles, and as He does, there is a movement in this nation, that I see, and call: RED MAN RISING!'
I have been prayerfully studying Native American history since 1995, and after more than 20 years of research, am convinced that two things must happen here in the United States, if we want to see the full blessing of God upon this nation:
The resolution of apology to native americans MUST be read publically by our President.
The 390 broken treaties MUST all be revisted, and rewritten in light of current circumstances here in 2018. These new treaties, written between honorable tribes and the federal government, MUST be written to empower and partner with tribes, not entitle them, creating life, hope, vision, and future for the First Nations peoples of the United States: Jesus can fix this, it is time:

But now hath he obtained a more excellent ministry, by how much also he is the mediator of a better covenant, which was established upon better promises
Let's pray:
'Father God, Creator, Great One, The Grand Father of us all, we come to You, asking that You, Yourself heal our hearts, rebuild, recreate that which has been destroyed, shattered, by treacherous people, who know You not. Forgive them Creator, have mercy. Forgive us, and heal our hearts, and make us strong again, in the place where no man can see, the deepest part of us. We come to You, knowing we are heard and answered, for we come in Your name Lord Jesus, Yeshua, Amen'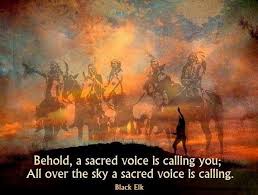 https://www.chrisaomministries.com/2014/07/us-government-apology-to-natives
For more understanding, please read:
https://www.presbyterianmission.org/ministries/racial-ethnic-and-womens-ministries/gender-and-racial-justice-ministries/doctrine-of-discovery/
http://www.youtube.com/watch?v=4y5BZs8flxg&list=RDb6ncg2pLYks