The Church is rising…
(1Cor 1:27 KJV) But God has chosen the foolish things of the world to confound the wise; and God has chosen the weak things of the world to confound the mighty;
28 And base things of the world, and things which are despised, hath God chosen, yea, and things which are nought, to bring to not the things that are.
I believe that Holy Spirit is speaking to me, that those of us suffering in secret, for him, are about to be revealed, in power, glory, and great demonstration of signs, wonders, and miracles, for the glory of Jesus…
That all we are seeing politically now, in the US, is the shattering of the rod of the pride of the wicked, that refuse Him.
Love them, bless them, for but for the grace and mercy of God, there would not be any of us…
Many have lost faith in the political system and are looking for answers they can depend upon. There is an answer, and His name is Jesus!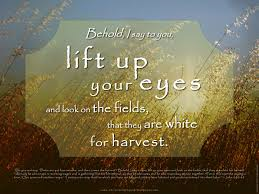 It's Harvest time in the kingdom of God!
Let's Pray:
'Father, I stand with Jesus, upon Your Word. I receive Your grace, power, mercy and love today, for Your glory! Touch me, deliver me, and use me to deliver this nation from its wickedness I pray, Amen!'