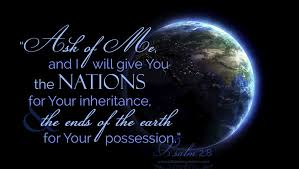 Hi Everyone!
Happy Independence Day, in this land of the free, home of the brave!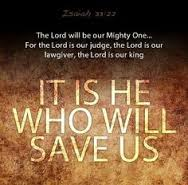 Another month has gone by in our stand of faith for the United States to return to Jesus, to return to righteousness.
Daily, we spend our four or five hours praying for this nation, trusting God still, to do what no man can do.
I understand now the emotional state of veterans that return from combat, and who are at best, misunderstood, isolated, alone from mainstream society. Some call it shell shocked, traumatized, battle weary…
There is a blessing in simply getting up, going to work, paying bills, and enjoying your family time. Yet, with the recent supreme court ruling on same sex marriage, your family is under attack.
The Bible says that righteousness exalts a nation, and what people are deliberately failing to see, is that when people knowingly or unknowingly deliberately oppose God and His Word, there is a lost blessing to that nation, and it begins the downward spiral to destruction.
Our last trip was supposed to be 5-7days. We were gone a month, due to the jeep motor blow up. A month of anguished prayer in the Holy Spirit, as we had no where we could go without money or a vehicle.  I cannot thank all of you who contributed enough, for your help in getting us back to Tulsa.
Very, very difficult trip.  So tough, I have honestly considered simply going back to work, and giving up on this dream of ministry, for it has been hard on our family. Yet, I am not my own, I belong fully to Jesus. Perhaps with all that is going on America, He needed our anguished prayer.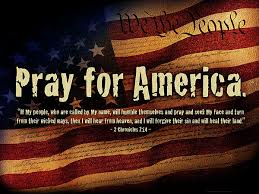 Yet, there is a strong voice from heaven,  that compels me to move forward in my call, and assignments.
What I have learned though, is that I have been a little too free in telling what we are doing, so that sinister people, full of their version of religion, have diligently sought to destroy us, and the credibility of what we do.  Guess there is no point in preaching forgiveness, unless we forgive, and choose to overcome their particular evil with good. I have forgiven, and have learned to be bold in my preaching and publication of the Word of God, much more silent with people, and careful with confidences.
God is our source, and this week He clearly spoke to me my next assignment, and it is not construction management as I thought.
It will involve great life change for our family, and provide us a stable place to live, and this I must do, we need our own place to live.
Travelling full-time may look adventurous, and it is, but we need a place to come home to, and this has become my number one agenda of my prayer.
In the meantime, I trust the Lord to speak to you, what He would have you do for us. Minimally, PRAY!
If He leads you to give financially, thank you.
For prayer, comments, or to donate online:
Email: [email protected]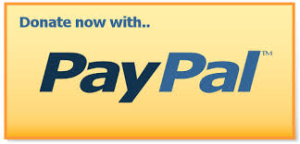 Donate on-line: https://www.paypal.com/cgi-bin/webscr?cmd=_s-xclick&hosted_button_id=95XHSDDXDS7MC
Give in faith!
1 Corinthians 9:11 If we have sown [the seed of] spiritual good among you, [is it too] much if we reap from your material benefits?
1 Corinthians 9:14 [On the same principle] the Lord directed that those who publish the good news (the Gospel) should live (get their maintenance) by the Gospel.
Paul goes on to say, that he did not use his position as a minister of the gospel to take up offerings, rather he worked, making tents, to support himself. You might notice here, that Paul was not married, nor did he have children. Family responsibilities take time, and just as you bust a move on your job to provide for your family, I work every bit as hard, doing this, faithful to the Lord in prayer and the ministry of His Word, to you.
I will never charge for this: it my responsibility to God, my calling. Freely I have been given, now, I freely give…
As you give, hear Holy Spirit what to give, and honestly expect God to reward you for your giving.
Matt 10: 41 He who receives and welcomes and accepts a prophet because he is a prophet shall receive a prophet's reward, and he who receives and welcomes and accepts a righteous man because he is a righteous man shall receive a righteous man's reward. 42 And whoever gives to one of these little ones [in rank or influence] even a cup of cold water because he is My disciple, surely I declare to you, he shall not lose his reward.
I am a five-fold ministry gift and office – this is my life – I pray, I hear, I write, and wonderful things happen. You have your job description, I have mine – this is mine….
I have 'see through' faith for you, in this: Gal 3: 9 So then they which be of faith are blessed with faithful Abraham.
I believe I have a responsibility before God to be like Jesus, in every offering I receive. I receive it with thanksgiving, just like Jesus did the little boys lunch.
Then, because I walk and live by faith according to the blessing of Abraham, I believe that God will take your seed sown, and multiply it, according to what the blessing of Abraham promises:
Genesis 22:17 In blessing I will bless you and in multiplying I will multiply your descendants like the stars of the heavens and like the sand on the seashore. And your Seed (Heir) will possess the gate of His enemies
It has been a joy to me, to see the hand of the living God act in the lives of those of you who have supported us this year!
Many have seen tremendous blessing come into your households, and for this we give thanks, and give Jesus all the glory!