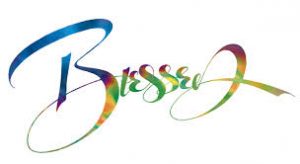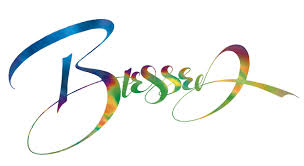 Hi everyone,
This morning, as I read my daily Bible reading, I felt to share it with you. We read the http://oneyearbibleonline.com/daily-oyb/, and I often switch translations on Biblegateway to keep it fresh, or to gain deeper understanding of a particular passage. Today, we begin at Deut 28, so I'm going to share my thoughts:
This passage explains the blessings of God that will come to a person or family when we obey Him.
I always seek to read the Old Testament, in light of the new. I heard it said: The Old Testament is the New Testament concealed, the New Testament, is the Old Testament revealed.
In the new covenant:
so much the more also Jesus has become the guarantee of a better covenant.
But now He has obtained a more excellent ministry, by as much as He is also the mediator of a bettercovenant, which has been enacted on better promises.
What we are about to read are some pretty incredible promises for a child of God, but in Jesus, we are under a better covenant, with better promises.
Blessings for Obedience
28 "If you fully obey the Lord your God and carefully keep all his commands that I am giving you today, the Lord your God will set you high above all the nations of the world. 2 You will experience all these blessings if you obey the Lord your God:
Under the OT, it was pretty cut and dried: Obey, you get blessed, disobey, you get cursed by God Himself.
In the New Covenant, our blessing is through the finished work of Jesus, our access to God fully granted through Jesus precious blood, and instead of working for a blessing, we work from a position of being ALREADY BLESSED!
Eph 1:3 Blessed be the God and Father of our Lord Jesus Christ, who has blessed us with every spiritual blessing in the heavenly places in Christ,
Eph 2:6 and raised us up with Him, and seated us with Him in the heavenly places in Christ Jesus,
Yet these covenants are the same in this: God expects us to obey Him. Now, God is not without, but within the born again believer, empowering us to actually live a spirit-led lifestyle, that will produce much more than attempts to keep a given set of laws and rules of conduct. No, there is a love walk in Christ, where we are moved and led to fulfil the perfect will and mind of Christ.
Notice the subtle difference here: in Deut 28, if we obey, he will "set you high above all the nations of the world. ". In Christ, Jesus already "raised us up with Him, and seated us with Him in the heavenly places in Christ Jesus".
In the Old, we work for the blessing, in the new, we are already blessed!
In the Old, we worked to experience the blessing. In the new, we experience the blessing, and it is the goodness of God that causes us to turn around and serve Him.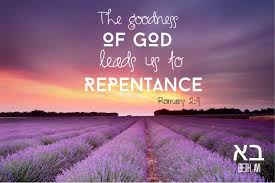 Let's look at the blessing working in our lives.
3 Your towns and your fields
    will be blessed.
4 Your children and your crops
    will be blessed.
The offspring of your herds and flocks
    will be blessed.
5 Your fruit baskets and breadboards
    will be blessed.
6 Wherever you go and whatever you do,
    you will be blessed.
7 "The Lord will conquer your enemies when they attack you. They will attack you from one direction, but they will scatter from you in seven!
8 "The Lord will guarantee a blessing on everything you do and will fill your storehouses with grain. The Lord your God will bless you in the land he is giving you.
9 "If you obey the commands of the Lord your God and walk in his ways, the Lord will establish you as his holy people as he swore he would do.10 Then all the nations of the world will see that you are a people claimed by the Lord, and they will stand in awe of you.
Israel was and is supposed to be a light to the nations, a people separated unto God, an example of the goodness of God.
So, must we be to this generation:
But you are 
a chosen race, a
 royal 
priesthood, a
holynation
, 
a people for
God's
own possession
, so that you may proclaim the excellencies of Him who has called you out of darkness into His marvelous light;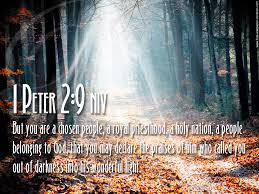 11 "The Lord will give you prosperity in the land he swore to your ancestors to give you, blessing you with many children, numerous livestock, and abundant crops. 12 The Lord will send rain at the proper time from his rich treasury in the heavens and will bless all the work you do. You will lend to many nations, but you will never need to borrow from them. 13 If you listen to these commands of the Lord your God that I am giving you today, and if you carefully obey them, the Lord will make you the head and not the tail, and you will always be on top and never at the bottom. 14 You must not turn away from any of the commands I am giving you today, nor follow after other gods and worship them.
This is gospel preaching: GOOD NEWS!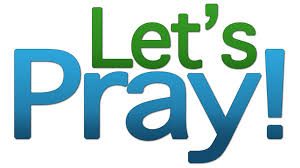 "Father, thank you for Your goodness, kindness, and love towards me! I am loved, I am blessed, and I thank you for Your blessing manifesting in every area of my life, only because of You Lord Jesus!. Fill me afresh and anew with precious Holy Spirit, and empower me to fully obey you today, and every day of my life. Amen!"