I have always argued that Jesus taught clearly on things of everyday life, that His teaching are meant to be lived, not merely studied and preached.

As I sat in Dr. Young's class, 'The Jewish Roots of the Gospels", and we were studying what the first thirty years of Jesus life could have been like, as he explained from many sources, the traditional culture and lifestyles of practicing Jews that were most probably the life and customs of Jesus as a Jew in Galilee being raised in Israel and visiting Jerusalem.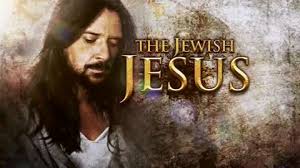 Like a bolt of insight, I rethought Matt 18, and Jesus teachings on conflict resolution from a Jewish perspective. I have not finished my meditation, prayer, research, or study yet, but let me share with you what I have traditionally taught, and then suggest to you where my thinking is heading:
Basically, I have always taught that the Biblical pattern of relationship reconciliation was four-fold:
If someone has sinned against you, and you are offended, privately, after prayer, go to them and confront them personally, humbly, directly, with the intent of seeing the wrong made right, and reconciling the relationship. (Matt 18:15)
If they will not hear you, go to them with two (hopefully objective) witnesses, again with the intent that wrongs be made right, and that the person be given the opportunity to correct themselves before God and you, and again, restore the relationship. (Matt 18:16)
If they still will not hear you and two witnesses, Jesus commands the matter be brought before the church, and that the person be disciplined by church leadership, and if they still will not repent, they are to be removed from fellowship. Remember in this, that church leadership should be actively seeking to emulate the love of God, and exhibit the goodness of God that might lead the offending person to repentance. Jesus mission is still to seek and save the lost, and He is still a friend of sinners. Sin is a horrible thing though, some will still not repent. (Matt 18:17)
Here is where it gets complicated in Western society – God is still in charge of the governments of the earth, and has set police, soldiers, courts and prisons in place, and I believe even capital punishment, to rid the earth of evil. If the person at large is a criminal, and a menace to society, I believe there are times when legal charges must be brought, and the person must be prosecuted under the laws of the land, that justice may be served. (Romans 13:1-5)

As a Christian leader, I have engaged in this process several times over the years, both as an offended party seeking to get paid for work I had done as a contractor, and as a pastor called to execute judgment in certain brutal life situations (like a divorce, custody arrangements, and similar gut-wrenching situations).
Here is where I received my 'lightening bolt' of insight as I sat in lecture:
Jesus is a Jew.
Though this passage of instruction was given to the church, initially, until Acts 10 when Cornelius was converted, it was spoken to a Jewish or Messianic church who were well schooled in the law of Moses.
Let's look at a couple of verses:
On the testimony of two or three witnesses a person is to be put to death, but no one is to be put to death on the testimony of only one witness.
[ Witnesses ] One witness is not enough to convict anyone accused of any crime or offense they may have committed. A matter must be established by the testimony of two or three witnesses.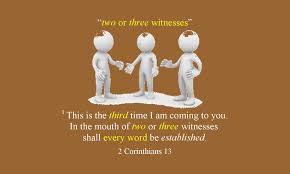 Notice in the first verse, when two witnesses to a crime were brought forward under the Torah, that was enough evidence to put the criminal to death!
Then, we read in Deut 19 how two witnesses were required to establish guilt, but if they were found, these eyewitness accounts were enough evidence to have a person executed.
In my millisecond of insight, I saw a whole other depth of seriousness in the new testament passages. At the point of two witnesses being brought forward to testify and confront a person involved in some sin, assuming these two witnesses are truthful, under the law, this was enough, in a capital offence, to have the person executed!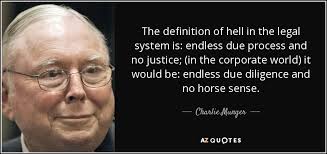 Seems there is a process then – that is very thorough when applied, to determine guilt. I am not educated enough to know yet what this would like like in a Jewish community, when step three was implemented – where the matter was brought before the church. My thinking would be that at this point, the churches job was to investigate the claims of the offended party, and the statements of the two witnesses, and weigh it carefully before God, always attempting to see the one accused repentant and potentially restored to community.
When this was not possible, judgment in the form of exile was executed by the church or synagogue, the convicted criminal was forbidden to fellowship or worship with the church.
What is interesting here, is that Jesus describes His, at that time future, heavenly ministry, seated at the right hand of the Father, as just ruler, and judge of all life. He declares that His authority was invested and entrusted to His church, and that He literally would be present to enforce what was decided upon by church leadership in the words of Matt 18:  18 Verily I say unto you, Whatsoever ye shall bind on earth shall be bound in heaven: and whatsoever ye shall loose on earth shall be loosed in heaven.

In other words He is establishing that whatever His church forbids in the earth, is forbidden, and once that judgment is decreed  and declared, He Himself, from heaven, also forbids it, and I believe, releases His power and authority to enforce this decree. Likewise, whatever is permitted (after deliberation, prayer, and declaration) is executed as permitted.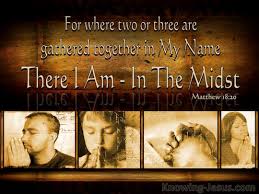 Equally as astounding is verse: 19 Again I say unto you, That if two of you shall agree on earth as touching anything that they shall ask, it shall be done for them of my Father which is in heaven. 20 For where two or three are gathered together in my name, there am I in the midst of them.
What makes this verse astounding is the fact that in His heavenly ministry, Jesus, by the presence and power of the Holy Spirit, personally attends every prayer meeting, and listens to, agrees with, and actually enforces His authority where only two or three are gathered together in His name.
Truly, He spoke:
John 16:7 (AMP)
7 But I tell you the truth, it is to your advantage that I go away; for if I do not go away, the [a]Helper (Comforter, Advocate, Intercessor—Counselor, Strengthener, Standby) will not come to you; but if I go, I will send Him (the Holy Spirit) to you [to be in close fellowship with you]
What gives these verses excitement and teeth is the truth that while Jesus, in the days of His flesh, could only be in one place at one time: now, as God the Son, omnipresent, omniscient, omnipotent – He is literally present when we gather together in His name. The loving, merciful, yet holy judge of all the universe is present in power and judgment, and to those living contrary to what is right, this should bring a fear of the Lord, a tremor of reverence, knowing the day will come when we all face Him in absolute truth.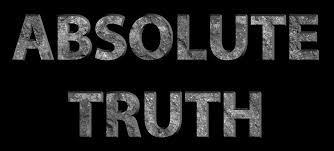 On that day, unless we have received Him as our Lord and savior, and received His forgiveness and mercy, we will face Him as judge, with no appeal, no parole, facing eternity separated from Him in a fate far worse than death – eternal punishment in the lake of fire.
Yet, if you recall my introduction, I had written four steps of relationship reconciliation and justice. My concern in this, is my Western American interpretation of this process. Recall, it was written by a Jewish Jesus, to a Jewish church, who were to understand the whole counsel of God. I do not know the full judicial system of the day, but it appears that the priests were also the judges of all morality, applying the law to all of life. In this context, when a person came to church, he also went to court also, for it was there one should find the law and the Spirit fully working to judge the very thoughts, motives and intents of the each human heart.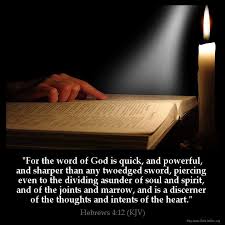 Hebrews 4:12
 (AMP)
12 For the word of God is living and active and full of power [making it operative, energizing, and effective]. It is sharper than any two-edged [a]sword, penetrating as far as the division of the [b]soul and spirit [the completeness of a person], and of both joints and marrow [the deepest parts of our nature], exposing and judging the very thoughts and intentions of the heart.
Jesus fulfilled the law and the prophets, and now we live under a covenant of mercy and grace, a new and better covenant. (Heb 8:6)
Yet there is more to be understood here, and before I investigate step four, which I might sub-title 'a Christian's role in the judicial system', I must consider a couple verses:
First, the words of Jesus, in confronting the religious leaders of His day:
"Woe to you, [self-righteous] scribes and Pharisees, hypocrites! For you give a tenth (tithe) of your mint and dill and cumin [focusing on minor matters], and have neglected the weightier [more important moral and spiritual] provisions of the Law: justice and mercy and faithfulness; but these are  the [primary] things you ought to have done without neglecting the others.
Or what about the verse: Matthew 5:40
If anyone wants to sue you and take your shirt, let him have your coat also [for the Lord repays the offender].
1 Cor 5:12 For what business is it of mine to judge outsiders (non-believers)? Do you not judge those who are within the church [to protect the church as the situation requires]? 13 God alone sits in judgment on those who are outside [the faith]. Remove the wicked one from among you [expel him from your church].
Okay, enough for tonight
Here are my thoughts that I will expound upon as we proceed:
The first three steps of correction are for Christians, in the church.
There is a clear distinction between the way God judges His children in the church, and those who do not know Him, who live in the world, outside the faith.
Clearly one of the weightier matters of the law, is justice.
Clearly, according to Romans 13, God is also Lord of the justice systems of the earth, and there is a place there for Christians to learn, grow, and exemplify Jesus.

For today, thank you for walking with me this far in my study – like many great sermon series, this is 'to be continued'.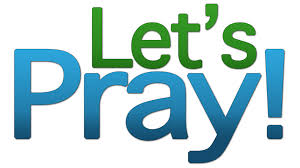 'Father, give me courage to confront people, and walk out Your process of reconciliation within your church. You know, you see, and you have seen all that has happened. Give me grace and wisdom to know when to pray, and when to say, as I seek to see people and situations through Your eyes, and to judge them only with Your heart of love and compassion towards them. Teach me Your weightier matters, matters that reveal hearts, motives, and all the justice systems of the earth. I ask, knowing I am heard, for I ask in Your name Lord Jesus, Amen.'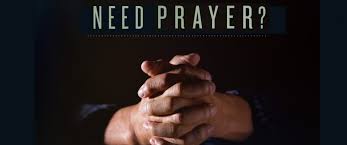 Prayer Requests: If you or your family need specific prayer for anything, please send us a prayer request. We as a family will pray for you today, and if you would, please let us know the wonderful ways God answers. This is a great encouragement to us
Bible Verses:
Matt 18:NASB 15 "If your brother sins[k], go and [l]show him his fault [m]in private; if he listens to you, you have won your brother. 16 But if he does not listen to you, take one or two more with you, so that by the mouth of two or three witnesses every [n]fact may be confirmed. 17 If he refuses to listen to them, tell it to the church; and if he refuses to listen even to the church, let him be to you as [o]a Gentile and [p]a tax collector.18 Truly I say to you, whatever you [q]bind on earth [r]shall have been bound in heaven; and whatever you [s]loose on earth [t]shall have been loosed in heaven.
KJV:  18 Verily I say unto you, Whatsoever ye shall bind on earth shall be bound in heaven: and whatsoever ye shall loose on earth shall be loosed in heaven. 19 Again I say unto you, That if two of you shall agree on earth as touching any thing that they shall ask, it shall be done for them of my Father which is in heaven. 20 For where two or three are gathered together in my name, there am I in the midst of them.
Matt 18 Amp14 Just so it is not the will of My Father Who is in heaven that one of these little ones should be lost and perish.
15 If your brother wrongs you, go and show him his fault, between you and him privately. If he listens to you, you have won back your brother.
16 But if he does not listen, take along with you one or two others, so that every word may be confirmed and upheld by the testimony of two or three witnesses.
17 If he pays no attention to them [refusing to listen and obey], tell it to the church; and if he refuses to listen even to the church, let him be to you as a pagan and a tax collector.
Be Subject to Government
Romans 13 Let every person be subject to the governing authorities. For there is no authority except from God [granted by His permission and sanction], and those which exist have been put in place by God.2 Therefore whoever [a]resists [governmental] authority resists the ordinance of God. And those who have resisted it will bring judgment (civil penalty) on themselves. 3 For [civil] authorities are not a source of fear for [people of] good behavior, but for [those who do] evil. Do you want to be unafraid of authority? Do what is good and you will receive approval and commendation. 4 For he is God's servant to you for good. But if you do wrong, [you should] be afraid; for he does not carry the [executioner's] sword for nothing. He is God's servant, an avenger who brings punishment on the wrongdoer. 5 Therefore one must be subject [to civil authorities], not only to escape the punishment [that comes with wrongdoing], but also as a matter of principle [knowing what is right before God]