I heard this at church from Pastor Bruce Edwards at Victory Christian Center, but today as I was reviewing my To Do: lists, I feel to blast it out there on my blog, as it is a good word!
Five things you can give, that do not cost money:
The Gift of Listening – It has been said that we have two ears and one mouth, that we should be quick to hear, and slow to speak, yet how many people actually take time to listen intently to another person? Listening, is a gift.
2.   Laughter – Joy – Smiles are free, and are usually returned. Smile! Laugh! Light up others lives with your passion and joy! It has been medically proven to lengthen your lifespan. Jesus laughs a lot, so should we!
3.    Favor – You can give others favor. Help them. Zig Zigler' famous quote: 'If I help enough other people fulfill their dreams, God will look after mine. Doesn't cost anything to believe the best of others, give them favor, and you will be surprised how God gives you favor with the right people too.
4.   Encouragement – We all need courage, to simply face the daily challenges we all face. To speak boldly into the lives of others, inspiring bravery and courage is a gift. Give it, cause we all need it!
5.    Mercy and Forgiveness – Forgiveness has been called 'the gift that sets the captive free, only to discover, that the captive, was you.' Unforgiveness is like drinking poison and hoping your enemy will die!' We can choose to forgive, and let people go free. No, they don't deserve it, but neither do we. God forgives us freely through the shed blood of Jesus, then commands us to forgive others. The only thing stronger than the will of God, is the free-will of man. Forgive, you think you are giving others a gift on this one, but will quickly discover, that the gift is truly being given to you, as God pulls the poison out of our hearts, and literally recreates that which has been lost, stolen and destroyed.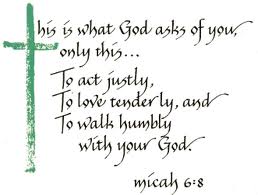 Let's Pray:
'Father, help us to listen, laugh, grant favor, encourage others, and forgive and show mercy to others, today, and every day, that You would listen to our prayers, laugh with us and give us joy,  grant us favor, encourage us, forgive and have mercy upon us. We ask this, knowing we are heard, for we ask in Your name Lord Jesus, Amen.'