Fully obeying God, to the end…
Ps 91:16 With long life will I satisfy him, and shew him my salvation.
You know, there is a law in the earth, of seedtime and harvest. Our lives, are seeds, sown into this generation, designed to bear much fruit, not only in this life, but for all eternity.
Job 5:26 Thou shalt come to thy grave in a full age, like as a shock of corn cometh in in his season.
I love this verse, for in it, I see a godly life, lived to the full. One where we do all the good we can, to all the people we can, as much as we can, and then, even in our old age.
Ps 92:14 They shall still bring forth fruit in old age; they shall be fat and flourishing;
Don't think that because you are older, that God has forgotten you! He has a covenant with you through Jesus, shed blood on the altar of His cross. A blood sworn oath, to heal, strengthen, deliver, protect and provide for you:
Isa 46:4 And even to your old age I am he; and even to hoar hairs will I carry you: I have made, and I will bear; even I will carry, and will deliver you.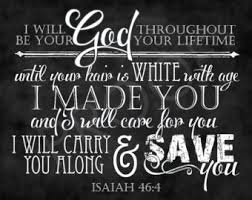 No, there is no stopping the power of God in our life, even as our once fair hair, comes up missing over the years, or is now a wonderful silver or grey. Choose to walk by faith, stay in the Word, stay faithful to Him, Heb 10:23 Let us hold fast the profession of our faith without wavering; (for he is faithful that promised;)
Even if we got tired and have not served Him fully, the way we should, 2Ti 2:13 If we believe not, yet he abideth faithful: he cannot deny himself.
He is still waiting for you, to pick up your cross, follow Him, and then again, don yourself in the armor of war, wielding the sword of the spirit to set the captives free around you!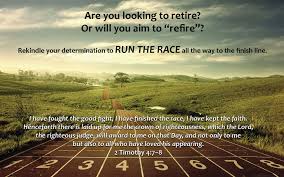 Let's pray:
'Father, seems we are only as old as we feel. With faith, we can live victoriously, no matter what the circumstance. May we bear the fruit of victorious faith today, and ever day you grant us here in the earth, in our long, prosperous life!I Use me today Father, a weapon in Your hand!  ask, knowing I am heard and answered, for I ask in Your mighty and matchless name Lord Jesus, Amen!'