Love Loud Today!
Light Illuminates, Darkness blinds
1 John 2:9 He that saith he is in the light, and hateth his brother, is in darkness even until now.
10 He that loveth his brother abideth in the light, and there is none occasion of stumbling in him.
11 But he that hateth his brother is in darkness, and walketh in darkness, and knoweth not whither he goeth, because that darkness hath blinded his eyes.
Love is like light, it brightens this dark world with hope, faith, and joy.
I remember when I was 21, working aboard a sailboat. We had sailed from Key West, Florida, and were now in Madiera, Portugal. The relationships on the boat had deteriorated to the point, that there had been open talk of murdering one another.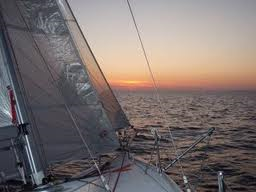 Dark, dark days. In this state of mind, I received a day off, and went ashore to explore. Madeira is a bee hive of commerce, and the open markets watching people haggle and hustle were a wonder to behold. Stopped at several places: A private club up on a mountainside, where a ladies bridge club was meeting, seemed they had seven people and needed a fourth to complete their second table, so I sat in for a couple of hands. These ladies questioned me about Canada, and were very educated, and began breathing life into my tired soul. It had been a tough couple of months crossing the Atlantic, and the tension aboard the boat was tangible to the point, where something had to give, or something was going to snap. After a couple of hours of pleasant fellowship with them, I decided to climb to the top of the mountain there, and off I went, following the criss-cross cobblestone streets, higher, and higher, until I finally left the city, and found countryside.

Misty, mysterious paths, that led higher. I still remember how I towered above the Portuguese, at my 6'1" height, and how, as I saw these pale, hard working people scurrying fearfully between shops, with cruel shop keepers, and often security guards with machine guns, watching, that I vowed that I would never become like them. They reminded me of caged pets, running on a treadmill, but going nowhere.
Open sky, and open ocean were to be my lot in life…or so I thought…

The cobblestone path I followed, cut through the back yards of some small houses, and in one back yard, a little girl, a toddler was playing. She saw me, pointed, and giggled, and then laughed out loud at the appearance of the strange giant in her world.
She loved me!
When she did, something broke in me.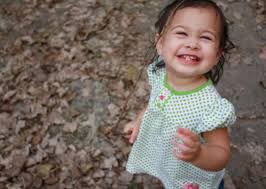 All my worry, stress, fear, anger, hatred and rage against the crew, left in an instant, and suddenly I felt unburdened, and free to live again. Simply from a loving gesture from a toddler!
Love is like light. It dispels darkness. That little babies love blasted away my darkness and negativity in an instant.
The entrance of thy words giveth light; it giveth understanding unto the simple.
Obviously, my footloose and fancy free days have long gone, although I still love to travel, and meet new people in new cultures and languages, as a parent with children, the big 'R', has found its place in me (Responsibility!)
In Rwanda, after much prayer, I had a similar experience, many, many years later. I had been invited to speak there by a friend of mine, Parfait Karakazi, and I found myself in the same state of mind I had been in so many years before working on the boat. I had just lost eleven thousand dollars on an unpaid construction contract, and faced about twenty five thousand dollars of unpaid bills on my desk. Tension in my company was high, and I needed to either bust a move, and make something happen, or we were going to lose the company. In the midst of this madness, now, I heard Holy Spirit speak to me: 'Go to Rwanda!'. To make a long story short, a client paid for my trip, and off I went.
Before getting there, I was scared, having heard about the genocide there, and the reality of what I was about to do, really settled in. So, instead of climbing a physical mountain, I climbed another mountain, the mountain of prayer. I began to pray in other tongues, and determined that I would pray in tongues, and listen to the audio Bible on my headphones, the entire 27 hour plane ride to Kigali, Rwanda. In the midst of this, a verse of Scripture erupted into my heart, and suddenly, I was no longer the beleaguered businessman, but an instrument of God's love, with a message for an entire nation!
Mt 4:16 The people which sat in darkness saw great light; and to them which sat in the region and shadow of death light is sprung up.
Suddenly, all my years of Bible school and study came alive in a moment, as I entered into the reason I was created.
Hatred, murder, genocide, are works of darkness. The people of Rwanda, were so broken, shattered, and uninstructed in the Word of God, that they sat, hopelessly, and helplessly in darkness, the whole region was covered by the shadow of death. (With 1.1 million people slaughtered in genocide, only 15 years previous to my 2009 trip, the shadow of death still loomed over the land in many ways)
Yet, the gospel, is the love of God, and is always good news.
God is love, and He is healing a nation….
Ps 119:130 The entrance of thy words giveth light; it giveth understanding unto the simple.
I suddenly saw that the people of Rwanda were incapable of 'getting up and getting on with it', without the help of heaven.
They sat…

Yet, we are called as Christians, to walk by faith, and to stand against the obstacles of life, in faith.
Faith works by love, and love is light….
Faith comes by hearing, and hearing by the word of God….
Suddenly, I began to gently weep, as the love of God for the people of Rwanda, began to flow through me. I knew that God was about to do something spectacular, but had no idea what or how….
Mt 10:40 He that receiveth you receiveth me, and he that receiveth me receiveth him that sent me.
John 1:12 But as many as received him, to them gave he power to become the sons of God, even to them that believe on his name:
God, my heavenly Father, was about to adopt some children, a whole nation of them, if they would receive Him!
And the rest is history. So, after my all night flight and prayer vigil, I was given the opportunity to speak on the local radio station, and I am told that 100,000 Rwandese heard my message of Jesus love.
For 45 mins after I spoke, the telephone lines were jammed with people calling in for prayer.
Many, many people received Jesus that day, and now we have many Bible schools in Rwanda, teaching the love and power of God.
Love is light and life…Love loud today!
You have no idea the depths of darkness, pain, and suffering people are in around you, the difference your simple love and joy are making…

Let's pray:
'Father, You love. It is Your very nature. Love Loud through me today! Flow through me with joy, laughter, life, peace, and Your unstoppable power today! Make today count in light of eternity, may I make a difference in someone's life today, in Your name I pray Lord Jesus, Amen!'