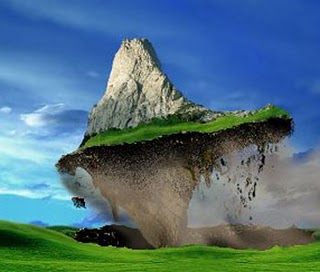 Speak to Your Mountain!
This is a message, I first preached, over 10 years ago. I have edited it some, to make it easier to read, but it's truths have never changed! They are eternal! I have changed, and my understanding of these things has deepened, as I have grown in character and the fruit of the spirit, yet I am still a faith preacher, and God is still only pleased, by faith!
I have learned over the years, that faith works by love, and that love is an action. To make any of what I am about to teach you actually work, you need to believe, act, and first speak and live:

The love of God, shed abroad in our hearts, by the Holy Spirit, is Jesus, loving people through us. This is what we must do, to be actually living the love of God:
1 Cor 13:4 Love is patient; love is kind. Love isn't envious, doesn't boast, brag, or strut about. There's no arrogance in love; 5 it's never rude, crude, or indecent—it's not self-absorbed. Love isn't easily upset. Love doesn't tally wrongs 6 or celebrate injustice; but truth—yes, truth—is love's delight! 7 Love puts up with anything and everything that comes along; it trusts, hopes, and endures no matter what. 8 Love will never become obsolete.
In one version, verse 8 reads: Love never fails.
If you determine to walk in love, no matter what, you won't ever fail either.
If you have true faith in God, you will be full of love, for God is love, and whenever we authentically meet with Him, He meets with us, and fills us with His love, so that His love is shed abroad in our hearts by the Holy Spirit.
"The fruit of faith is love, and the fruit of love, is service' Mother Theresa
If you think about it, Jesus commanded us to feed the hungry, clothe the naked, preach the gospel, visit the sick and the prisoner, and overcome evil with good. These actions of our faith, are only possible from a living vital relationship with an Almighty loving God!
In order for the rest of what I must teach on faith, the muscle of God in the earth, you must be:
1. Established and walking in the love of God.
2. Committed to doing the Will of God
3. Calling those things that be not as though they are.
4. Speaking to your mountain!
Let's look at our decision to commit to doing the Will of God.

Now most of us who have been on here know that I am committed to the Lordship of Jesus Christ.
In previous lessons and blogs, we have looked at the concept of Lordship. That is, if Jesus is our Lord, we need to do what He says. It is clearly established from the Word of God, that we need to seek Him first. How you meet with Jesus, first thing in the morning, may differ for each person, but seek, is an action word, and whether you are a prayer, praiser, or studier, we all need to seek Him first, every day. Like the Nike ad, as far as putting God first goes in your life 'Just Do it!". Establish your morning watch.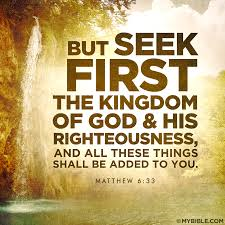 We have looked at whether or not Jesus was Lord of our time. We introduced you to Mr. Tel E. Vision, and told you that most North Americans spend 2-1/2 hours each day glued to the tube. Finding now, that as I look at my time, Social Media can also become a distraction…It is a great ministry tool, but like anything, the question is 'What am I doing with my time spent on the internet'. The Scripture is clear, that we are 'to redeem our time'
Take that time, and put it into praise and worship, prayer, reading your Bible or listening to it on cassette, or simply changing the station and watching some good solid Bible teachers, or other fine television ministries instead of the sit-coms and soaps, and watch your life change!
In previous lessons, we looked at our vocations. Our jobs. Making Jesus Lord of our employment and doing our work unto Him, so that we could receive the promotions, raises, and better jobs that He has for us, remembering:
Psalms 75:6 For promotion cometh neither from the east, nor from the west, nor from the south.
7 But God is the judge: he putteth down one, and setteth up another.
God wants to promote us, to place us in positions of greater effectiveness for the kingdom of God. Yet He judges your heart attitude, not just your outward performance. Seems He first judges our faithfulness and character, then promotes:
Proverbs 28:20
A faithful man shall abound with blessings: but he that maketh haste to be rich shall not be innocent.
Yet, I am a faith preacher, and we are going to get back over to looking at faith here in a couple of minutes.
Yet, I need to make sure 'seek ye first' is working in your life, or you are not in position to have all these other things added unto you.
Isaiah 1:19 (KJV)
19 If ye be willing and obedient, ye shall eat the good of the land:
2. Commit thy way unto Him:
Psalms 37:5 Commit thy way unto the LORD; trust also in him; and he shall bring it to pass.
Proverbs 16:3 Commit thy works unto the LORD, and thy thoughts shall be established.
Now, many of us are determined to live for Jesus, and to walk with Him every day. Before I preach faith to you, I need to talk about commitment.
Commit: Oxford Dictionary says
1. To do, to perform
2. To entrust for safe keeping.
3. To pledge, to bind with an obligation
Today I need to preach for a commitment. Many of us take Jesus as our Saviour, but how many of us are committed to making Him Lord of our lives? You see the first definition of commitment is to do, to perform. We need to do what He says, both in the written Word, and in the hearing of the Holy Spirit.
Henry Ford said it this way, "You can't make a reputation on what you are going to do."
I still like that quote by Will Rogers, "Even if you are on the right track, you'll get run over if you just sit there."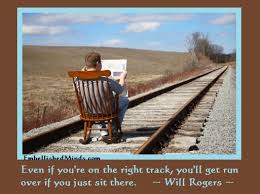 Helen Keller, you remember, the lady who lived her life blind and deaf, said this: "I am only one; but still I am one. I cannot do everything, but still I can do something. I will not refuse to do the something I can do.
I get really frustrated with people who refuse to move on in their lives. Why? I remember visiting CHEO (The Children's Hospital of Eastern Ontario) and seeing the receptionist there, who was a quadriplegic, answering the telephone with his headset, and operating his computer with a mouth stick. He was cheerful and happy, and doing a great job. Yet, I see people that can walk, see, talk and learn, yet who refuse to invest their lives in anything, and it ticks me off. Look at Nick Vujicic, if you want to see what a man with no arms and no legs can do! He is a husband, father, adventurer, and incredibly gifted public speaker.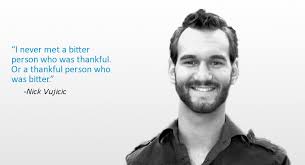 Self Pity is from hell! Why? Because it mocks God's power. It says that the God we serve is not big enough to help us move beyond our own little world. It is blasphemy in light of what Jesus died to provide for us.
"Winners are just ex-losers who got mad", Van Crouch
The second, is easy, we have entrusted Jesus Christ, the Son of God, to save us, and to take us eternally to heaven to live with Him. Now I lay me down to sleep, I pray the Lord my soul to keep. More than a children's bedtime prayer, it's our eternal security. Yet, before I preach here a bit, I need to talk about our pledge, our obligation. You see if we decide to commit to the Lord, we make a solemn pledge to live for Him. We bind ourselves to the plan of God, determined to die if necessary rather than fail in it.
I pray for you every day:
Colossians 1:9-12  (KJV)
9 For this cause we also, since the day we heard it, do not cease to pray for you, and to desire that ye might be filled with the knowledge of his will in all wisdom and spiritual understanding;
10 That ye might walk worthy of the Lord unto all pleasing, being fruitful in every good work, and increasing in the knowledge of God;
11 Strengthened with all might, according to his glorious power, unto all patience and longsuffering with joyfulness;
12 Giving thanks unto the Father, which hath made us meet to be partakers of the inheritance of the saints in light:
I desire that you might KNOW the will of God, and understand it.
I pray that you DO the will of God.
I pray you INCREASE in the knowledge of God.
I pray God grant you STRENGTH, to endure joyfully all the challenges this world throws at you.
I pray you remain humble and GRATEFUL, as He shows you your inheritance, and who you are by royal decree and privilege. (We a king's kids!)
Many of us have been tossed to and fro by every wind of the Media, and teaching that comes across our path.
Why?
Revelation 12:11 And they overcame him by the blood of the Lamb, and by the word of their testimony; and they loved not their lives unto the death.
We need to recall the plan of God. We need to plead the Blood of Jesus over our homes and families. We need to tell others the great things God has done for us, for our testimony is a weapon of war enforcing Satan's defeat. Yet, look at the final part of this verse, 'loving not our lives unto death.'
I heard a minister say it this way. If you have received a promise of God, and you are determined to believe it, stand upon it, unto death if necessary, you won't be standing very long. There needs to be in the heart of every Christian the willingness to die rather than compromise the Word of God. If you want to read a few stories along this line, pick up a copy of 'Foxes book of Martyrs, many have paid the ultimate price for our faith.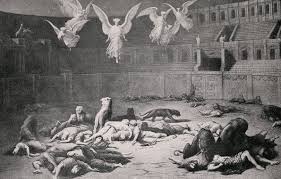 Freedom is not free, and I am prepared to live for Jesus, beyond death if necessary: you cannot threaten a true Christian with heaven!
Yet, I'm not going to die, for it is written: 'With long life, will He satisfy thee!' I will live and not die, and declare the glory of God! Seems, as a warrior, I am more use to Him, here, in the earth, than up in heaven!
This type of commitment to truth, will cause true Bible faith to produce anything you need in this life.
A missionary society wrote to David Livingstone and asked, "Have you found a good road to where you are? If so, we want to know how to send other men to join you." Livingstone wrote back, "If you have men who will come only if they know there is a good road, I don't want them. I want men who will come if there is no road at all."
Good News Broadcaster, April, 1985, p. 12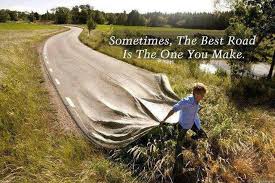 The Bohemian reformer John Hus was a man who believed the Scriptures to be the infallible and supreme authority in all matters. He died at the stake for that belief in Constance, Germany, on his forty-second birthday. As he refused a final plea to renounce his faith, Hus's last words were, "What I taught with my lips, I seal with my blood."
Source Unknown
Some of us need to make a fresh commitment to Him today. Sure He is still the Lord, but He has not been YOUR Lord for quite some time. You haven't sought Him and obeyed Him like you need to. We are going to do that publically now, so that you qualify for the rest of this teaching:
Let's Pray:
'Jesus, I know you are the Lord, yet today, I ask You to become my Lord. Show me Your way, and plan for my life, and give me courage and grace, to live for You, without compromise, all the days of my life, Amen'
We are talking about faith here today. It is going to take commitment. Let's look at a couple of classic faith Scriptures: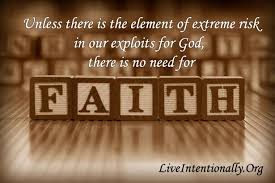 1 Corinthians 16:13 Watch ye, stand fast in the faith, quit you like men, be strong.
Romans 1:17 For therein is the righteousness of God revealed from faith to faith: as it is written, The just shall live by faith.
Romans 10:17 So then faith cometh by hearing, and hearing by the word of God.
2 Thessalonians 1:3 We are bound to thank God always for you, brethren, as it is meet, because that your faith groweth exceedingly, and the charity of every one of you all toward each other aboundeth;
1 Timothy 6:12 Fight the good fight of faith, lay hold on eternal life, whereunto thou art also called, and hast professed a good profession before many witnesses.
Philemon 1:6 That the communication of thy faith may become effectual by the acknowledging of every good thing which is in you in Christ Jesus.
Hebrews 6:12 That ye be not slothful, but followers of them who through faith and patience inherit the promises.
Hebrews 10:23 Let us hold fast the profession of our faith without wavering; (for he is faithful that promised;)
Hebrews 10:38 Now the just shall live by faith: but if any man draw back, my soul shall have no pleasure in him.
Hebrews 11:3 Through faith we understand that the worlds were framed by the word of God, so that things which are seen were not made of things which do appear.
Hebrews 11:6 But without faith it is impossible to please him: for he that cometh to God must believe that he is, and that he is a rewarder of them that diligently seek him.
Hebrews 11:33 Who through faith subdued kingdoms, wrought righteousness, obtained promises, stopped the mouths of lions.
Hebrews 12:2 Looking unto Jesus the author and finisher of our faith; who for the joy that was set before him endured the cross, despising the shame, and is set down at the right hand of the throne of God.
1 Peter 1:9 Receiving the end of your faith, even the salvation of your souls.
Jude 1:3 Beloved, when I gave all diligence to write unto you of the common salvation, it was needful for me to write unto you, and exhort you that ye should earnestly contend for the faith which was once delivered unto the saints.
Jude 1:20 But ye, beloved, building up yourselves on your most holy faith, praying in the Holy Ghost,
Revelation 17:14
These shall make war with the Lamb, and the Lamb shall overcome them: for he is Lord of lords, and King of kings: and they that are with him are called, and chosen, and faithful
2 Corinthians 5:7 (For we walk by faith, not by sight:)
2 Corinthians 4:13 We having the same spirit of faith, according as it is written, I believed, and therefore have I spoken; we also believe, and therefore speak;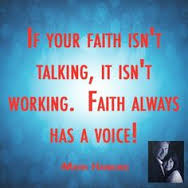 Faith has a voice. Let the redeemed of the Lord say so!
2 Corinthians 8:7 Therefore, as ye abound in every thing, in faith, and utterance, and knowledge, and in all diligence, and in your love to us, see that ye abound in this grace also.
Notice here, that as we abound in faith, we also abound in utterance, because again we see, that faith has a voice!
Romans 4:17 (As it is written, I have made thee a father of many nations,) before him whom he believed, even God, who quickeneth the dead, and calleth those things which be not as though they were.
3. Let's look at 'Calling those things that be not as though they were'
Certain things belong to us from the Word of God.
Some of these include: healing, direction, comfort, provision, wisdom, supernatural favor from heaven with people, protection, encouragement, and deliverance.
How I wish these things were automatic if you simply followed Jesus! Some of them are, but most require violent faith to actually appropriate and receive.
If you want to receive healing, you need to know that Jesus took stripes in His body that your body be healed.
If you want divine direction for your life, you need to believe that the Holy Spirit actually wants to show you your future:
John 16:13
Howbeit when he, the Spirit of truth, is come, he will guide you into all truth: for he shall not speak of himself; but whatsoever he shall hear, that shall he speak: and he will shew you things to come.
You need to know how to hear the voice of the Holy Spirit, how to recognize the inward witness He provides, how to recognize the peace of God leading you in your heart. I wrote a seven part teaching entitled 'Knowing Your Future' in my book, 'The Parable of the Sower'.
Here is an excerpt:  https://www.chrisaomministries.com/2013/11/21/your-future-revealed/
Or here, on Kindle: http://www.amazon.com/Parable-Sower-Christopher-Walsh-ebook/dp/B00E9I9H1M/ref=sr_1_1?s=digital-text&ie=UTF8&qid=1384288775&sr=1-1&keywords=The+parable+of+the+Sower+Christopher
If you are lonely or discouraged, and you need the comfort and strength of the living Holy Spirit, then call to your remembrance: Hebrews 13:5 Let your conversation be without covetousness; and be content with such things as ye have: for he hath said, I will never leave thee, nor forsake thee.
6 So that we may boldly say, The Lord is my helper, and I will not fear what man shall do unto me.
Matthew 6: 28 And why take ye thought for raiment? Consider the lilies of the field, how they grow; they toil not, neither do they spin:
29 And yet I say unto you, That even Solomon in all his glory was not arrayed like one of these.
30 Wherefore, if God so clothe the grass of the field, which to day is, and to morrow is cast into the oven, shall he not much more clothe you, O ye of little faith?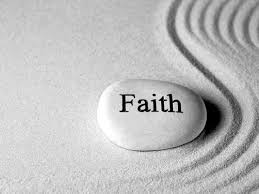 A little faith will get you a little provision, yet if you are going to prosper in God financially, you are going to have to tithe, give offerings, exercise stewardship, and then use your faith to work and aggressively to reap.
Don't know how to do something? Ask God.
He will give you supernatural wisdom.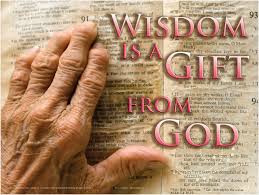 James 1:5 If any of you lack wisdom, let him ask of God, that giveth to all men liberally, and upbraideth not; and it shall be given him.
Don't know how to deal with a person, who is not a Christian?
Colossians 4:5 Walk in wisdom toward them that are without, redeeming the time.
God couldn't ask you to walk in wisdom towards sinners, if He did not provide that wisdom you need for you.
How about favor? There is supernatural favor to be received from heaven, simply by asking for it. Esther fasted and prayed, and asked God for favor from the king. God gave it to her. Nehemiah prayed as asked God for favor with the king. God gave it.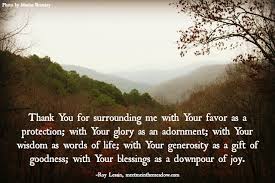 Like Jesus, God expects you to Luke 2:52 increase in wisdom and stature, and in favor with God and man.
Psalms 5:12 For thou, LORD, wilt bless the righteous; with favor wilt thou compass him as with a shield.
Psalms 5:12 (Douay) (5-13) For thou wilt bless the just. O Lord, thou hast crowned us, as with a shield of thy good will.
Because you have been made righteous in God's sight, you have the right to ask Him for supernatural favor with people. Glory! See if that doesn't help your business and family life!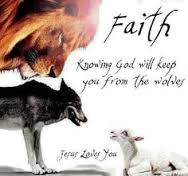 Protection: Read the 91st Psalm. You are a child of faith Gal 3:7-9 declares, that the blessings of Abraham are yours. As God was for Abraham, so He is to you. He is your shield and exceedingly great reward. Gen 12:1
Deliverance: Ps 91: 14 Because he hath set his love upon me, therefore will I deliver him: I will set him on high, because he hath known my name.
15 He shall call upon me, and I will answer him: I will be with him in trouble; I will deliver him, and honor him.
16 With long life will I satisfy him, and shew him my salvation.
When the day of trouble comes to your life, if you serve God. He will deliver you!
Now, these are things we need to be in faith about, every day. Deliberately pleading and possessing the promises of God, before His throne. We need to press into God for them. These are things that if they are not happening, need to happen, and they will if you believe and obey God. Each day, I call for these things into my life, whether I feel like it or not. I believe God's Word on purpose. So should you. This is how we call those things that be not, as though they are.
These things have been freely given to us, but they must be received, by faith.
Ephesians 6:16
Above all, taking the shield of faith, wherewith ye shall be able to quench all the fiery darts of the wicked.
Notice here, that the shield of faith does us no good, unless we actually take it!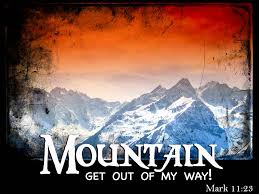 4. Now, let's talk about mountains.
Mark 11:23 For verily I say unto you, That whosoever shall say unto this mountain, Be thou removed, and be thou cast into the sea; and shall not doubt in his heart, but shall believe that those things which he saith shall come to pass; he shall have whatsoever he saith.
Let's look at a couple of versions of this:
Mark 11:22-25 The Voice (VOICE)
Jesus: 22 Trust in God. 23 If you do, honestly, you can say to this mountain, "Mountain, uproot yourself and throw yourself into the sea." If you don't doubt, but trust that what you say will take place, then it will happen. 24 So listen to what I'm saying: Whatever you pray for or ask from God, believe that you'll receive it and you will.
Mark 11:22-25 Amplified Bible (AMP)
22 And Jesus, replying, said to them, Have faith in God [constantly].
23 Truly I tell you, whoever says to this mountain, Be lifted up and thrown into the sea! and does not doubt at all in his heart but believes that what he says will take place, it will be done for him.
24 For this reason I am telling you, whatever you ask for in prayer, believe (trust and be confident) that it is granted to you, and you will [get it].
25 And whenever you stand praying, if you have anything against anyone, forgive him and [a]let it drop (leave it, let it go), in order that your Father Who is in heaven may also forgive you your [own] failings and shortcomings and let them drop.
Remember, faith has a voice. You need to discover what are the roadblocks in your life, and then call them what they are, mountains. You need to command them to move. Your mountain needs to hear your voice. Your voice is your address in the realm of the Spirit, it is the place God delivers your personal blessing to.
Do you have problems in your life that never have seemed to go away? They do not mean that you are not a royal heir, a child of the king, and that you are out of the will of God. Satan is still alive, and not in hell yet (tick, tick, but his time is running out!) and whether you like it or not, he is opposing the plan of God in your life. He sets up roadblocks that only the power of God can move, but hear this. If you do not speak to them, they will not move.
Some may say, "I heard that before, and I tried that, and it didn't work"
Well let me tell you something about mountains. I have my CIL blasting ticket, that I took as part of my commercial diving training.
Ever seen a road crew build a road?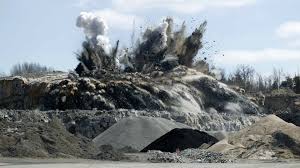 Pastor Kenneth Hagin(Jr) gives the following testimony that bears repeating:
"Ever watched a road crew remove a mountain so they can put in a road? It's a big job. It doesn't happen overnight. Sometimes it takes days and weeks to bring that mountain down to size.
I remember as a child, traveling with dad back and forth to California holding meetings.
I remember seeing those road construction crews out there blasting their way through the sides of mountains.
They literally blew up a mountain, piece by piece.
All the traffic was stopped on that stretch of the road, and we had to turn off our radios and two-way equipment because the road crew was getting ready to blast. They'd drilled into the mountainside, and now they were getting ready to set off the charges.
Once they pushed the button on that detonator, you could see rocks flying everywhere. It looked like a volcano going off. Some of the small fragments even came sailing down on top of the cars, that were parked quite a distance from the mountain.
Then the workman would go back to the mountain site, clean up the rocks and debris, start drilling again, and pack the mountain with dynamite again. Then they would set off another blast, and it would cause the mountain to crumble some more.
After a few days, they had blasted out of their way what had seemed to be an impenetrable mountain. What was once a mountain of hindrance was reduced to flat land, and the road crew would go back in and start laying roadbed."
That's the way it is in the spiritual realm when you start quoting God's Word against the mountains in your life.
When you quote God's Word in faith, and authority, you are setting off the detonator of a powerful blast of God's power that is demolishing your mountain, piece by piece. That's why you can't give up after quoting a few Scriptures one time.
As you faithfully quote the Word, give the Word time to work on your problem. Many times these mountains in your life are not going to leave, overnight. Some of them took years to develop, and are bigger than you think. Ever seen a ship, a tanker go by?
It's moving, but it is so big that it takes a long time to pass from view. Yet, if you keep your confidence in God's Word, and diligently quote it over your problems, they will leave.
I heard a minister say: 'When you speak to your mountain, it begins to move. However, you may be unaware of just how big the mountain is, and how long it took to develop in your life. It's moving, powerfully out of your way by the hand of God, but it may take some time to disappear from view"

Today, we are going to blast a few mountains in our lives, according to the Word of God, but first of all let's pray: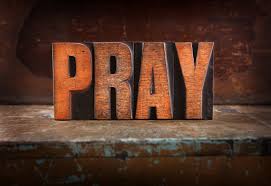 'Heavenly Father, I thank you that your Word declares that I have the authority to speak to the mountains in my life. Therefore I exercise my rights and privileges according to Mark 11:23.
Father, your Son, my Lord Jesus said that if I would speak to the mountains in my life, that are hindering me, and not doubt in my heart, that they would be removed. So, as I stand before your throne today, I ask you Holy Spirit to grant me wisdom as to the mountains in my life, and in the life of my church, now.'
Now, I am not going to pretend that I am the Holy Spirit. As He shows you what the obstacles are in your life, give them a name, and command them, in violent faith, to MOVE, in the name and authority of the Lord Jesus Christ!
They gotta go!
(name) move! Repeat