My gospel!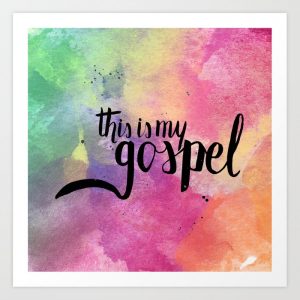 2 Tim 2:8 ¶ Remember that Jesus Christ of the seed of David was raised from the dead according to my gospel:
Paul knew he was writing that inspired Word of God, so the Pauline revelation, became 'His gospel'.
Now, none of us have the authority to add to or rewrite Scripture, but as the Word becomes flesh in each of us, what was 'the gospel' will become 'Your gospel'.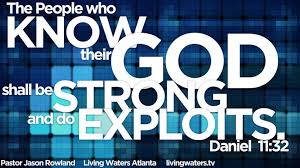 For example, Mark 16:15 And he said unto them, Go ye into all the world, and preach the gospel to every creature.
16 He that believeth and is baptized shall be saved; but he that believeth not shall be damned.
17 And these signs shall follow them that believe; In my name shall they cast out devils; they shall speak with new tongues;
18 They shall take up serpents; and if they drink any deadly thing, it shall not hurt them; they shall lay hands on the sick, and they shall recover.
19 ¶ So then after the Lord had spoken unto them, he was received up into heaven, and sat on the right hand of God.
20 And they went forth, and preached every where, the Lord working with them, and confirming the word with signs following. Amen.
I have preached these verses so many times, that they are part of me. Part of my very DNA. Part of Who I Am. These verses are now part of MY gospel.
How about:
1 Corinthians 13:4-8
Amplified Bible (AMP)
4 Love endures long and is patient and kind; love never is envious nor boils over with jealousy, is not boastful or vainglorious, does not display itself haughtily.
5 It is not conceited (arrogant and inflated with pride); it is not rude (unmannerly) and does not act unbecomingly. Love (God's love in us) does not insist on its own rights or its own way, for it is not self-seeking; it is not touchy or fretful or resentful; it takes no account of the evil done to it [it pays no attention to a suffered wrong].
6 It does not rejoice at injustice and unrighteousness, but rejoices when right and truth prevail.
7 Love bears up under anything and everything that comes, is ever ready to believe the best of every person, its hopes are fadeless under all circumstances, and it endures everything [without weakening].
8 Love never fails [never fades out or becomes obsolete or comes to an end]. As for prophecy ([a]the gift of interpreting the divine will and purpose), it will be fulfilled and pass away; as for tongues, they will be destroyed and cease; as for knowledge, it will pass away [it will lose its value and be superseded by truth].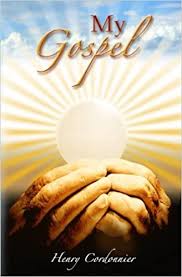 These verses too, have become my battle cry, as I determine to love people, no matter what they do. Brutal verses, that have become my firm resolve, when miserable people try to drag my life into their misery, with their foolishness and filth. Yet, through these very verses, I rise above the cesspool of many people's existence, and so I never fail. Again, Love is MY Gospel!
What is Your Gospel? What portion of the Word of God is so engrafted into You, that it determines Who You Are, and What You Do?
https://www.chrisaomministries.com/2014/11/the-gospel-the-power-of-god