The 'NO BULL' Gospel!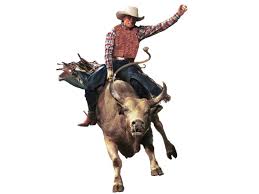 Ps 50:9
9 I will accept no bull from your house
I remember at one point, in dealing with an employee, who brought a grossly inaccurate lie to me one day, and in the heat of the moment, I exclaimed, 'BULL!'
And it was. Another employee had grossly padded hours on their timecard, and when I investigated, checked with the client, and docked their pay, they brought this incredulous account, about how they justified their lying and theft. I was so amazed and enraged at this, that I made the comment mentioned above.
The Christian brother I was addressing, a Bible school student, said, "Brother, you are a Bible school graduate, and you know the power of your words, how can you speak so?"
I didn't back up. I explained that this employee lying and trying to steal from one of our clients, was flat out wrong, and that it hurt us all, in damaging our reputation with our client, and perhaps ending future work from them and their references.
He was still upset, feeling I had handled it unlovingly.
So, I actually prayed about it the next morning, and asked the Lord about it.
Holy Spirit brought the following verse to my remembrance:
Galatians 5:12 As for those agitators, I wish they would go the whole way and emasculate themselves!
Whew! Not a verse I'm going to pick for my morning meditations and faith confessions. Paul's getting a little personal here!
Paul knew what legalistic sinners could do. They had beat him up, stoned him, and left him for dead. Did he forgive them?
Sure, but he hated what they did, and made no bones about it.
Heard a story about a Christian rancher, that had some unscrupulous contractors show up at his ranch, and try and artificially inflate prices, and sell him a 'bill of goods' so to speak.
His reply is hilarious, but direct and to the point.
He said, 'You know boys, this is a big ranch, and I have a lot of cattle here. Now I didn't see him, but one of the bulls must have got loose. Nope, I didn't see him, but he must have been through here cause I smell something he left behind."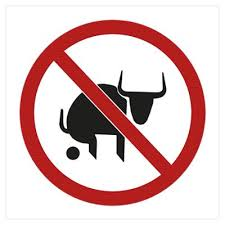 Then he exclaimed. "Gotta get back to work, you boys have a great day!"
I think he was paraphrasing this verse:
Psalm 50:9
Amplified Bible (AMP)
9 I will accept no bull from your house
Just because we are Christians does not mean we need to be stupid! Hope this helps someone today and puts a smile on your face.
Another story that bears repeating:
"I was working as a project manager for a large commercial construction company, and I had sent some of our carpenters to install some cabinets at one of the job sites we were working on. In that situation,we held the millwork contract for another commercial GC, and their superintendent was a hot-headed fool. My carpenters called me, explaining that this redneck had run them off the job screaming at them, so I jumped in the truck to head over there to see what needed to be done. This angry little man met me at the school entrance (It was large remodel of a Tulsa Public School), demanding to know 'Who the (!** are you? What the *!*** are you doing on my job-site?!?. I explained that I was the project manager in charge of the millwork contract and that my carpenters called telling me that you ran them off. And I'm running you off you son of b***!h too! At that point, he was inches from my face screaming. I explained that this was a Tulsa Public School site, with posted hours of work from 8 AM to 4 PM and that it was now 10 AM. He looked like he was going to hit me, and the Bible verse flashed through my mind:1Time 3:3 Not given to wine, no striker, not greedy of filthy lucre; but patient, not a brawler,  (That verse saved him a trip to the hospital that day, as I am 225 and was benching 315 at that time). So I looked him in the eye after he screamed: This is my Rodeo, and I'll run it the way I want.' I realized this man was from New Jersey, so I quietly replied: 'Welcome to Oklahoma cowboy, you've had your 8 seconds, bring on the next bull'. So I quietly went back to my office and did some more investigation as to how this little man had been allowed to act this way on an Oklahoma job site. Seems people had been afraid to confront him and that was his mode of operation…Well, we got through the contract without ending up in court, to God be the glory…
Needless to say, we never worked for that company again. And that man received prayer perhaps never releasing the mercy of God he received because, in this state, many contractors hold concealed carry weapons permits. His behavior with the wrong individual would have resulted in his being legally shot and possibly killed. God is good, and I hope he found Jesus. The carpenter that took the brunt of his abuse sure did, I got him a job with a former church member and friend that resulted in 8 steady years of well-paid employment for him.
Let's Pray: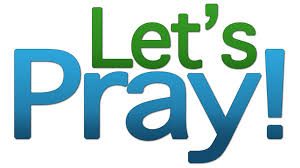 'Father, give us strength to stand against evil and corruption, not matter how passionate its rant is. May we remain Strong in you Lord and the power of Your might' In Your name we pray Lord Jesus. Amen