Pursuing Purity with Passion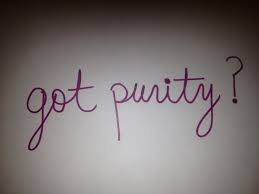 2 Tim 2: 20 In a large house there are articles not only of gold and silver, but also of wood and clay; some are for special purposes and some for common use.21 Those who cleanse themselves from the latter will be instruments for special purposes, made holy, useful to the Master and prepared to do any good work.
Job 23: 10 "But he knows where I am going.
And when he tests me, I will come out as pure as gold.
I have said before, that purity of heart is greater than even wisdom. Why? Solomon was the wisest guy to ever walk the earth apart from Jesus, and yet in all his great wisdom, he acquired wealth, power, and 1000 women. His 1000 women became his downfall, and caused the kingdom and nation of Israel great pain and destruction as they departed from God to follow idols.
So, if you have to choose between purity of heart, holiness, and any other thing before God, pick purity!
Seems in the pursuit of purity and holiness, there is our part, and His part to do.

We cleanse ourselves from unholy thoughts and actions, and then He will test us. Why?
Eternity meets time in each of our lives, and we are being prepared for eternal service to His kingdom.
I heard a holiness preacher say it this way, as I asked him how to crucify my flesh, that in all of our press towards mortifying our old man, and flesh, that to crucify ourselves to become like Jesus, we might be able to nail one hand and our feet to the cross, but it takes God Himself to nail the other hand.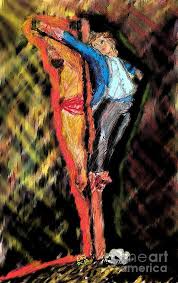 I am on a pursuit of absolute obedience and consecration to Him, a spirit-led lifestyle that continually demonstrates the power and presence of God.
Today, I face a test of character. Something I greatly desire did not happen in the time frame I want it. Now the question is: How am I going to handle my disappointment?
Will I grumble, complain, and walk around angry and frustrated, or will I take my frustrations to Him in prayer, gently embrace the process, and stay in faith for His provision, direction and grace?
Time to pursue heaven again, seek His face, and flow in Holy Spirit led obedience…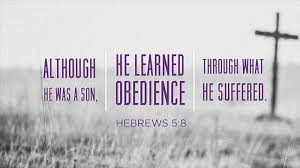 Let's Pray:
'Father, You see my frustration, and I need wisdom and direction. Help me to understand, grow, and walk forward in Your plan, no compromise. Lord Jesus, I know you understand, and care. I need your help to live and walk right. Amen.'