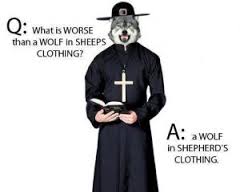 As I learn to walk with Jesus, I again read this verse this morning, and see within it, deeper truth:
Beware of false prophets, which come to you in sheep's clothing, but inwardly they are ravening wolves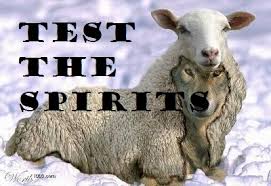 I know many people of God, who name the name of God, even Jesus, yet I watch the way they are treating people around them, manipulating, slithering around them, to get their own needs met.
Not just financial needs!
Sure we have seen people merchandise the ministry, making some practices look like the old fashioned 'snake oil salesmen' or schemers out of the proverbial shell game.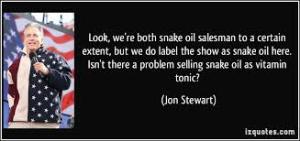 Yet it is not just ministry leaders that prey upon God's sheep. I see it in business and politics too, ambitious, passionate people making merchandise of people with no concern for the care and needs of those they are using.
Her princes in the midst thereof are like wolves ravening the prey, to shed blood, and to destroy souls, to get dishonest gain
But the dogs have monstrous appetites. They never have enough. They are shepherds who don't understand. All of them have turned to their own ways, every last one greedy for profit.
So what makes a spiritual wolf?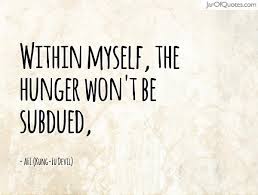 I believe it is all about hungers….appetites designed to be legitimately met by Jesus and the bread of His Word,  that feed on the flesh and brokenness of others.
It is all about the heart. We have passions that rage within ourselves, needs for love, intimacy, sex, food, success, to be noticed…
God will supply all of these, if we allow Him to break our hearts, and give to us the living waters of His Spirit that Jesus promises, but this is not a quick, microwave thing, it takes hours, daily, alone with Him in prayer, as He gently soaks us with His Spirit, washes us with His Word, feeds our heart of heart with His love, understanding, revelation, and peace, quieting our raging passions in the ocean of His presence.

Yet, I have learned that most leaders are way too busy for this degree of intimacy, and they gotta GO!
No realizing that in many cases the 'gotta' is an unmet appetite, that they are going to get fed in the rough and tumble of life.
Gotta make that deal, sign that contract, make that buck, conquer that person, have sex with the object of my desire.
Self…
Ravenous passions….
The tyranny of unmet expectations, the pursuit of unholy desires….
Jesus saw all this while He was on the earth, which is why I believe He told His disciples:
Behold, I send you forth as sheep in the midst of wolves: be ye therefore wise as serpents, and harmless as doves.
He knew the pride and passion of sinful people, wolves, bloodthirsty predators…
So we walk with Jesus, allowing Him to meet with us deep within the secret places of our heart, and each day, He gently sends us out into this broken world as His sheep, in the midst of people who are as ravenous and predatory as wolves…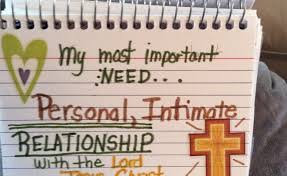 Yet His command is clear, walk with Him in their midst, as wise as a serpent, as gentle as doves…
Not all leaders are false, God does still call leaders!
I will appoint shepherds with whom I'm pleased, and they will lead you with knowledge and understanding
I am the good shepherd: the good shepherd giveth his life for the sheep.
There are still servant hearted servants of the Lord, laying down our lives for the feeding and leading of God's people, because we honestly care…
Let's Pray:
'Father, thank you for Jesus. May we continually seek You First, and allow you to meet our deepest needs, directly by Your Word and through Your presence Holy Spirit. Protect us from our own raging passions and appetites, and may they rage only for You and Your kingdom. As leaders, may we gently lead, feed, protect, and empower your people, as You gently give us a good word in season, knowledge from heaven to meet the needs of your people. I ask this, looking to You Lord Jesus, the chief shepherd, my Lord, and my King, Amen'