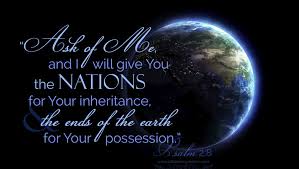 Chris and Karen Walsh
535 E 26th Place N
Tulsa, OK, 74110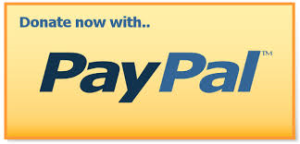 Email: [email protected]
Donate on-line: https://www.paypal.com/cgi-bin/webscr?cmd=_s-xclick&hosted_button_id=95XHSDDXDS7MC
Hi everyone,
Oct 1st, Karen's Birthday!
The fourth blood moon was visable this past Sunday night, and clearly God is up to something. It is a time to be in watchful prayer, to determine what? For it is the last days….
The Blog: I posted some of the highlights at the end of this for your edification. What caused the most response was the question I posed: As a Christian, what would you like to see President Obama do before He leaves office?
For us, it has been another month of homeschooling, living with friends, studying, praying, blogging, and helping  Zoe Life Church of Tulsa get off the ground.
There have been around 20 in attendance, and yet of those that come, there is a true hunger in their hearts to authentically walk with God, fully led by Holy Spirit, in all their affairs.
Last month was the trip to Karen's mom's home going in Naples – the best of times, and worst of times.
For those of you that have followed the blog, Thank-you!
Many, many respond, and we get to pray with people daily for everything from salvation, to healing, direction, and their various ministry needs. This has created a very vibrant on-line community of over 100,000 people!
Other than staying in relationship with various native leaders, (there is a need for 8 air conditioning units for Dr. Negeil Bigpond for the instructors quarters in Hectorville for his native training facility. I will write up a donation request and post it on the blog.
I have not plans for another wild trip to the reservation, but quietly am waiting upon Jesus for His next assignment, embracing the daily disciplines of prayer, Bible reading, study, and exercise. Learning native ministry is an on-going process. I have studied the Inuit, know some Cree and Mohawk leaders, and have studied the Cherokee and Creek history courses, also the Choctaw and Chickasaw. We have been learning much of the Navajo, and saw the Hopi reservation in passing. Yet, as I look around Oklahoma, I realize that I know almost nothing about the Osage people, so I have ordered three books to begin my education of the Osage traditions and culture that I might be of some use there one day.
We are still living with Rick and Cher Lyons, and greatly need a place of our own to call home.
This keeps us on our knees in prayer, as there has not been enough money to move anywhere yet.
So, last week, we all sat down, according to Matt 18:, 19 "I also tell you this: If two of you agree here on earth concerning anything you ask, my Father in heaven will do it for you"
and decided to deliberately believe God for His provision to our family. Minimally, we ask that you set yourself in agreement with us in prayer for our family.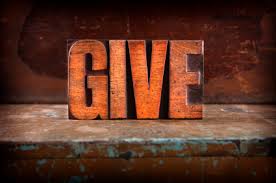 Here is our provisional needs:
Our own place to live
Our Jeep fixed (overheats) and oil change needed
Regular monthly income
Art lessons for Keila, Piano lessons for Jedi
Phones and chargers
2 additional laptops (much of the children's school is on-line, and they need computers)
Laptop chargers for both my Toshiba Satellite, and Jay's HP
An electronic drawing tablet for Keila's on-line art community  http://www.ebay.com/itm/Huion-1060-Pro-10-x-6-25-USB-Art-Drawing-Graphics-Tablet-Board-Digital-Pen-/360994742533?hash=item540cf6a105
Apologia Science Videos (Intense Science homeschool curriculum)
Bible Study Curriculum for family devotions (Beth Jones)   http://www.amazon.com/Get-Grip-Your-Lip-Sep/dp/1936314118
Clear direction for all of us from the Lord for our family
Full scholarship for the MDiv program at ORU
Debts paid: Jeep repair, piano lessons
A second vehicle
$500 to market and distribute my books
Three more smart phones
Passports renewed
Karen's ID replaced
Swimming and tennis for Jedi
If you are able to help us financially this month, we would sure appreciate it, yet all we ask is that you pray and obey, whatever He asks you to do:
John 10:27 (NIV)
27 My sheep listen to my voice; I know them, and they follow me.
For prayer, comments, or to donate online:
Email: [email protected]
Donate on-line: https://www.paypal.com/cgi-bin/webscr?cmd=_s-xclick&hosted_button_id=95XHSDDXDS7MC
Give in faith!
1 Corinthians 9:11 If we have sown [the seed of] spiritual good among you, [is it too] much if we reap from your material benefits?
1 Corinthians 9:14 [On the same principle] the Lord directed that those who publish the good news (the Gospel) should live (get their maintenance) by the Gospel.
Paul goes on to say, that he did not use his position as a minister of the gospel to take up offerings, rather he worked, making tents, to support himself. You might notice here, that Paul was not married, nor did he have children. Family responsibilities take time, and just as you bust a move on your job to provide for your family, I work every bit as hard, doing this, faithful to the Lord in prayer and the ministry of His Word, to you.
I will never charge for this: it my responsibility to God, my calling. Freely I have been given, now, I freely give…
As you give, hear Holy Spirit what to give, and honestly expect God to reward you for your giving.
Matt 10: 41 He who receives and welcomes and accepts a prophet because he is a prophet shall receive a prophet's reward, and he who receives and welcomes and accepts a righteous man because he is a righteous man shall receive a righteous man's reward. 42 And whoever gives to one of these little ones [in rank or influence] even a cup of cold water because he is My disciple, surely I declare to you, he shall not lose his reward.
I am a five-fold ministry gift and office – this is my life – I pray, I hear, I write, and wonderful things happen. You have your job description, I have mine – this is mine….
I have 'see through' faith for you, in this: Gal 3: 9 So then they which be of faith are blessed with faithful Abraham.
I believe I have a responsibility before God to be like Jesus, in every offering I receive. I receive it with thanksgiving, just like Jesus did the little boys lunch.
Then, because I walk and live by faith according to the blessing of Abraham, I believe that God will take your seed sown, and multiply it, according to what the blessing of Abraham promises:
Genesis 22:17 In blessing I will bless you and in multiplying I will multiply your descendants like the stars of the heavens and like the sand on the seashore. And your Seed (Heir) will possess the gate of His enemies
It has been a joy to me, to see the hand of the living God act in the lives of those of you who have supported us this year!
Many have seen tremendous blessing come into your households, and for this we give thanks, and give Jesus all the glory!
Highlights – September Blog!  – Jesus On-line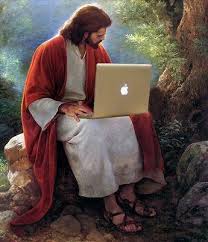 https://chrisaomministries.wordpress.com/2015/09/29/tweetable-faith-100-christian-quotes-and-pics/
Seven Things I Pray President Obama Do Before he leaves office