Rivers of Authority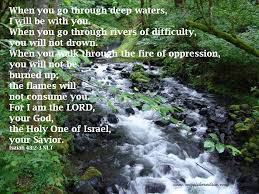 Pr 21:1 ¶ The king's heart is in the hand of the LORD, as the rivers of water: he turneth it whithersoever he will.
In many leader's hearts are many, many responsibilities, priorities, and conflicting agenda's all competing for their time and resources.
Jesus promised, for those us seeking to lead for Him, there would be (many) rivers of living water coming out of our hearts.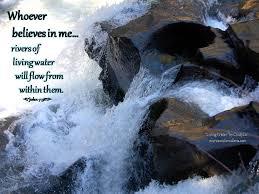 This is a tremendous verse, for intercessors, determined to see God's will in our families, our churches, our communities, cities, states, and our nation. In each area, God has appointed and anointed, leaders to fulfill responsibilities, and to administrate and govern diligently.
We, the saints of God, have the privilege of actually moving those rivers in the hearts of men, through prayer.
1 Time 2:1 I exhort therefore, first of all, [a]that supplications, prayers, intercessions, thanksgivings, be made for all men; 2 for kings and all that are in high place; that we may lead a tranquil and quiet life in all godliness and gravity. 3 This is good and acceptable in the sight of God our Saviour; 4 who would have all men to be saved, and come to the knowledge of the truth.
When we pray, God answers, and pours out Holy Spirit, to move upon people, to do right:
[
The Promise of the Spirit
] "It will come about after this That I will
pour
out
My
Spirit
on all mankind; And your sons and daughters will prophesy, Your old men will dream dreams, Your young men will see visions.
Yes, Christians see visions, have dreams and prophesy, but God also pours out His Spirit on all people, to wrestle with their conscience, to do right. This happens, after we pray.
So: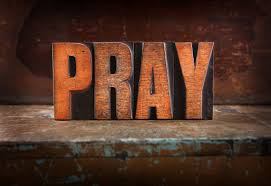 Let's pray:
'Father God, I believe in you, and your kingdom, actually reigning here in the earth. For those you have appointed to lead in my family, my church, my region, state, and nation, turn their hearts, into the perfect flow and agenda of the Holy Spirit for this, my generation. For those fools and usurpers that refuse your rule and reign, remove them, and place people in their positions that will indeed yield to you in the earth, that it may be known that our God reigns in the earth, that Jesus is King and undisputed Lord, for your name and glory's sake Lord Jesus, Amen'