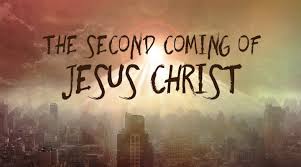 2 Peter 3;3 ¶ Knowing this first, that there shall come in the last days scoffers, walking after their own lusts,
2 Peter 3:3-12 speaks about the second coming of the Lord.
Though no one knows the day and the hour, seems Christians forget that Jesus is coming back, and these are the last day that we are living in.
Heb 11:7 By faith Noah, being warned of God of things not seen as yet, moved with fear, prepared an ark to the saving of his house; by the which he condemned the world, and became heir of the righteousness which is by faith.
Ministers are diligently preparing you for this event, that looms upon the curtain of time, imminently. No man knows the day and the hour, but surely the prophetic signs are in the earth, showing us clearly that the time is now!
Mt 24:38 For as in the days that were before the flood they were eating and drinking, marrying and giving in marriage, until the day that Noah entered into the ark,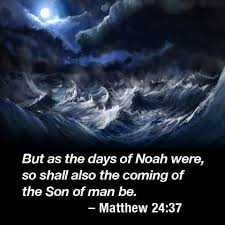 So many give no thought to eternal life and the things of God!
Scoffers, mockers, fools thinking that the second coming of Jesus is like some sort of fairy tale or legend, made up by creative imaginations! Not the tooth fairy, Santa Claus, or Disney story: Jesus is real, and His kingdom is among us, in great power!
Lu 12:31 But rather seek ye the kingdom of God; and all these things shall be added unto you.
Lu 13:24 Strive to enter in at the strait gate: for many, I say unto you, will seek to enter in, and shall not be able.
Heb 11:6 But without faith it is impossible to please him: for he that cometh to God must believe that he is, and that he is a rewarder of them that diligently seek him.
It is time to again, seek the Lord, and not become weary in well doing.
De 4:29 But if from thence thou shalt seek the LORD thy God, thou shalt find him, if thou seek him with all thy heart and with all thy soul.
Ps 14:2 The LORD looked down from heaven upon the children of men, to see if there were any that did understand, and seek God.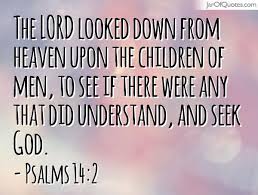 Isa 26:9 With my soul have I desired thee in the night; yea, with my spirit within me will I seek thee early: for when thy judgments are in the earth, the inhabitants of the world will learn righteousness.
How well I have learned that pain can be a wonderful instructor – truth rejected has consequences…
Isa 55:6 Seek ye the LORD while he may be found, call ye upon him while he is near:
Jer 29:13 And ye shall seek me, and find me, when ye shall search for me with all your heart.
Zep 2:3 Seek ye the LORD, all ye meek of the earth, which have wrought his judgment; seek righteousness, seek meekness: it may be ye shall be hid in the day of the LORD'S anger.
Heb 13:14 For here have we no continuing city, but we seek one to come.
There is a king, and a kingdom violently moving in the earth. It is a time for passion and zeal for the Lord of Hosts, to find His specific plans, purposes, for your life, for time in the earth is short.
Today, as I read: This is what I feel strongly: Seek Him, Jesus, your king. It is not time for business as usual, complacency, or the natural order of life. Seek Him, and whatever He says: Do it!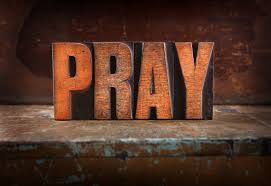 Let's pray: 'Father, I have given you my life. Help me to carve out the time I need, to read your Word, pray in other tongues. Send ministry into my life, to feed my spirit, and may I be diligent to seek you again, with passion and zeal, that You might be found. Speak to me, touch me, order my steps, and show me the things that are of critical timing for your specific plans for me and my family. Let me not become complacent or comfortable with life as usual. Meet with me Father, as only you can, in your name I pray, Lord Jesus! Amen!'