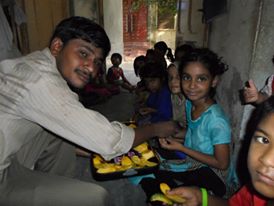 I do not usually use anyone else's material, but these words leaped off that page at me.
A Trustworthy Name

I will also leave in the midst of thee an afflicted and poor people, and they shall trust in the name of the Lord. (Zephaniah 3:12)
When true religion is ready to die out among the wealthy it finds a home among the poor of this world, rich in faith.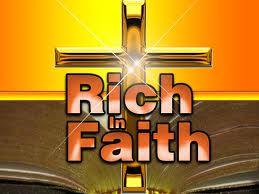 The Lord has even now His faithful remnant. Am I one of them?
Perhaps it is because men are afflicted and poor that they learn to trust in the name of the Lord.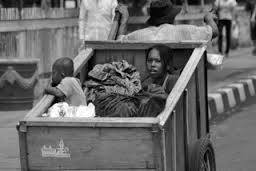 He that hath no money must try what he can do on trust. He whose own name is good for nothing in his own esteem, acts wisely to rest in another name, even that best of names, the name of Jehovah. God wilt always have a trusting people, and these will be an afflicted and poor people. Little as the world thinks of them, their being left in the midst of a nation is the channel of untold blessings to it. Here we have the conserving salt which keeps in check the corruption which is in the world through lust.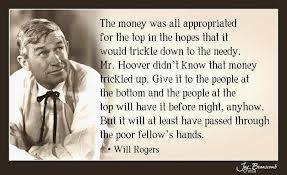 Again the question comes home to each one of us. Am I one of them? Am I afflicted by the sin within me and around me? Am I poor in spirit, poor spiritually in my own judgment? Do I trust in the Lord? This is the main business. Jesus reveals the name, the character, the person of God; am I trusting in Him? If so, I am left in this world for a purpose. Lord, help me to fulfill it. Wood John http://jesusprayergroups.webs.com/
As I read this quote today, it provoked me to thinking…
I thought of people who's walk with the Lord I admire, and I think of God's servant Heidi Baker, when she had completed her Phd in systematic theology, and God told her and Rolland, to "Go to Mozambique, and sit with the poor, and learn about my kingdom'.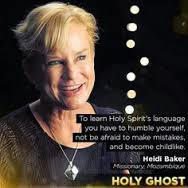 I think Jesus, the great king, is also the greatest of servants and loves to use, poor, broken people, to teach us about Him. He is love, He is mercy, and He is humble.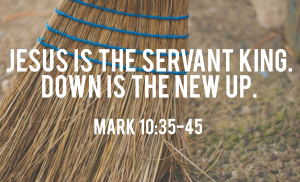 I am reminded of this verse today:
He raiseth up the poor out of the dust, 
and
 lifteth up the beggar from the 
dunghill
, to set 
them
 among princes, and to make them inherit the throne of glory: for the pillars of the earth 
are
 the 
Lord's
, and he hath set the world upon them.
As I look around the world and meet suffering humanity, especially orphans and people living in extreme poverty, I am comforted in this thought: "Every person alive is a gift from God, God Himself gave them life the moment that seed impregnated an egg in their mother's womb" Since it is written:
Psalm 119:130 
The 
entrance
 of thy words giveth 
light
; it giveth understanding unto the simple.
So the highest and best eternal good I can do for a broken humanity, is seek to reconcile them to God through Jesus.(https://www.chrisaomministries.com/2017/02/do-you-want-to-go-to-heaven) then carefully teach and instruct them in the Scriptures trusting God to provide for His work: (https://www.chrisaomministries.com/2018/06/start-a-bible-school).
In all my study, and depths of prayer and soul searching, I see the needs of this broken world, and am reminded that His love, His power, His graces are sufficient, but if I want to see it.
Matthew 5:3
"Blessed are the poor in spirit, For theirs is the kingdom of heaven.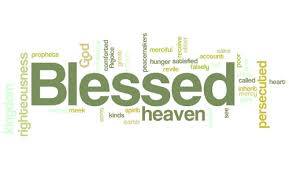 Heaven is where the power of the Holy Spirit is authorized from. This is where the Father, receives our prayers through Jesus our high priest, and answers in signs, wonders, and miracles…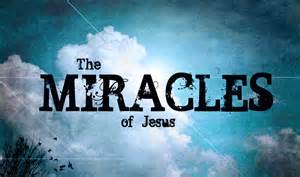 How I long to see the power of God in the earth, healing the sick, mending shattered lives, hearts, dreams.
Yet, the kingdom of heaven is for those who are poor in spirit, yet rich in faith.
Today, I see tremendous things occurring in his kingdom and I have the privilege to be part of some of them. Yet, in my own life and family, I need some miracles….
If you are truthful with Him, so do you…
For these, let us come together before Him, and humbly ask: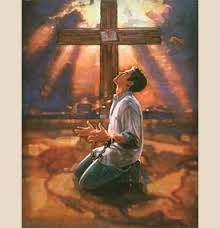 "Father, I need you. Your power, Your provision, Your grace, Your wisdom, Your understanding, Your insight into my life, that I might walk before You, pure, and able to be some sort of solution to this broken hurting world. Jesus, though You have gifted me greatly, I, just like the poorest of the poor, see my great need of You. Meet with me today, and do what only You can do.'