The Blessing of Abraham is still working!
Ge 32:12 And thou saidst, I will surely do thee good, and make thy seed as the sand of the sea, which cannot be numbered for multitude.
Deut 1:11 (The LORD God of your fathers make you a thousand times so many more as ye are, and bless you, as he hath promised you!)
Hosea1:10 Yet the number of the children of Israel shall be as the sand of the sea, which cannot be measured nor numbered; and it shall come to pass, that in the place where it was said unto them, Ye are not my people, there it shall be said unto them, Ye are the sons of the living God.
In these verses, we see the promise God made to Abraham, manifesting down the corridor of time…Abraham, Isaac, Jacob, and Hosea echos the same promise, being fulfilled through the seed of Abraham, Israel, and the Jewish people.
Yet Jesus came, born of a Jewish lineage, fulfillment of the seed of Abraham, the promised Messiah.
He fulfilled the prophecies, and He died upon the cross, as Isaiah said he would suffer.
Isaiah 53:NLT
3 He was despised and rejected—
    a man of sorrows, acquainted with deepest grief.
We turned our backs on him and looked the other way.
    He was despised, and we did not care.
4 Yet it was our weaknesses he carried;
    it was our sorrows[a] that weighed him down.
And we thought his troubles were a punishment from God,
    a punishment for his own sins!
5 But he was pierced for our rebellion,
    crushed for our sins.
He was beaten so we could be whole.
    He was whipped so we could be healed.
6 All of us, like sheep, have strayed away.
    We have left God's paths to follow our own.
Yet the Lord laid on him
    the sins of us all.
Yet, He rose from the dead! He's alive! He ascended into heaven, where He sits at the right hand of Elohim, God our Father.
And so we are commanded to believe, to become adopted into the family of God, sons of the living God…
Ga 3:7 Know ye therefore that they which are of faith, the same are the children of Abraham.
Ga 3:8 And the scripture, foreseeing that God would justify the heathen through faith, preached before the gospel unto Abraham, saying, In thee shall all nations be blessed.
Ga 3:9 So then they which be of faith are blessed with faithful Abraham.
No longer is the covenant only to the Jew, but God, in His infinite mercy, has opened it to us Gentiles too!
We can now worship the God of Abraham, Isaac and Jacob, only through the shed blood of Yeshua!
Jesus has made a way, for He is the way, the truth and the life!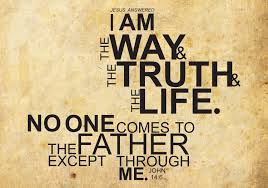 Ga 3:14 That the blessing of Abraham might come on the Gentiles through Jesus Christ; that we might receive the promise of the Spirit through faith.
Ga 3:16 Now to Abraham and his seed were the promises made. He saith not, And to seeds, as of many; but as of one, And to thy seed, which is Christ.
Ga 3:18 For if the inheritance be of the law, it is no more of promise: but God gave it to Abraham by promise.
Ga 3:29 And if ye be Christ's, then are ye Abraham's seed, and heirs according to the promise.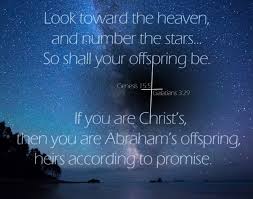 It is by faith that we are saved, not by works. If you believe in Jesus as your Lord, Savior, and redeemer, you shall be saved, and the blessing of Abraham is working in your life, as you believe!
Today, as I was reading through my yearly Bible reading, I read this verse: Psalm 105:5 Remember the wonders he has performed,
    his miracles, and the rulings he has given,
6 you children of his servant Abraham,
.Let's Pray:
'Father, I believe in Jesus! I have received Him as my Lord, and I am Your child. I believe that this blessing you promised Abraham, is working powerfully in my life, multiplying and prospering me in all that I do! Thank you Father, Thank Your Jesus! Amen!