The First Nations Mandate: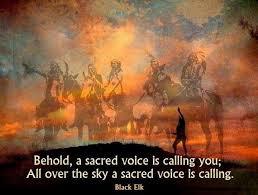 Holy Ghost Mandate: If you get aggressively in the heart of God, seeking His face for revival, and for America, you are going to learn about Indians. Over the years, as I have sought His face for North America, I have discovered my answers lie in the host peoples of this land.
As I began to seek the will of the Lord for keys to unlock His power and glory to the United States, I began to get a burden to pray for the host peoples of this land. Many of you know my testimony, of the dramatic encounter with the Holy Spirit that occurred in Canada, in 1995 at an event entitled 'Sacred Assembly' hosted by Canadian senator Elijah Harper, where God met me, and made me into a molten puddle of tears, for 2-1/2 hours at the back of the room.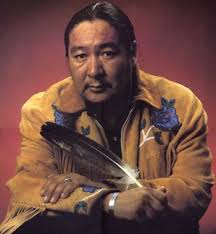 From that moment to this, I have loved First Nations peoples .
In Richard Twiss book, 'One Church, Many Tribes', (http://www.amazon.com/s/ref=nb_sb_ss_c_0_11?url=search-alias%3Dstripbooks&field-keywords=richard+twiss&sprefix=Richard+Twi%2Caps%2C167)  there is an account of another man of God hearing the heart of God for the North American Indian mandate. I am convinced that if you really want to see America saved, see Jesus become Lord of the United States, you will find yourself in First Nations ministries, for IT IS THE PRIMARY MANDATE OF THE FATHER FOR THE UNITED STATES OF AMERICA.
Maybe I did not make this plain enough: The Number One priority of Father God, Creator of Heaven and earth, for the United States of America, is His workings among the North American Indian tribes: It is the hour of His visitation and mandate.
I had two recent experiences that were very dramatic, in prayer.
The first, was at a Tulsa City Wide all night prayer watch, headed up by Dexter Sullivan. In this meeting, I experienced a great burden for the 39 Indian tribes of Oklahoma. During the prayer meeting, a microphone was opened to the participants, that we might share what the Lord was directing us to pray. I felt God was dispatching angels to minister to the tribes, and to raise them up to their place in Him, in honor and authority, before His throne. At the same time, a woman on the worship team collapsed in the Holy Spirit. Later in the meeting, she testified, that when I had given the word, dispatching angels to the 39 tribes of Oklahoma, she had a vision. She saw warriors, adorning themselves with war paint and regalia, as Indian warrior braves were known to do, before battle in the ancient days of their power and glory in this land. The Lord caused her to know that these warriors were real angelic hosts, actually dispatched at that time, to fight in the realm of the Spirit for the call and destiny before God, of the 39 Indian tribes of Oklahoma.
The Second, was as I was introduced to defilements upon the land, and how these defilements, gave legal right, to actual demonic spirits to operating in the realm of the Spirit, across this land we call the United States of America. More about this later…
Gibeonites and broken covenants
Read Joshua 9,10, and 1 Sam 21.
God Made a Covenant with the Gibeonites through Israel:
In Joshua chapter 9, we read the story of Joshua and the Gibeonites. You know it, how Joshua had been given the land, and was to destroy and annihilate every person living there. The Gibeonites knew they would die in battle, so to preserve their lives, they deceived Joshua, and appeared before him with moldy bread, and worn out sandals and wineskins.
Josh 9:14  And the men took of their victuals, and asked not counsel at the mouth of the LORD.
What God might have counseled Joshua and Israel at this time, is only conjecture. They did not seek God on what their relationship with the host peoples of the land should be, and we will never know what God would have instructed them to do here.
15 ¶  And Joshua made peace with them, and made a league with them, to let them live: and the princes of the congregation sware unto them.
15 Joshua made peace with them. He made a treaty with them to protect their lives. The leaders of the community made a solemn pledge to them
15 So Joshua made peace with them by making a treaty which allowed them to live. The leaders of the congregation swore to it with an oath
v16  And it came to pass at the end of three days after they had made a league with them, that they heard that they were their neighbours, and that they dwelt among them.
Joshua and the leaders of Israel entered into covenant with the Gibeonites, and God honored it!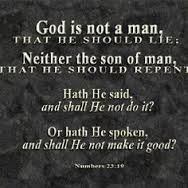 When their deception was discovered, Joshua made them slaves, (or at least laborers, the Scripture calls them hewers of wood, and drawers of water) but did not kill them, for they had come under the protection of God's covenant with Israel.
This was the TREATY between the Gibeonites and Israel.
In Joshua Chapter 10, we see the strength of this covenant or treaty:
Gibeon was a great city, but because she entered into covenant with Joshua and the children of Israel, she had problems with her neighbors.
Josh 10:4  Come up unto me, and help me, that we may smite Gibeon: for it hath made peace with Joshua and with the children of Israel.
5  Therefore the five kings of the Amorites, the king of Jerusalem, the king of Hebron, the king of Jarmuth, the king of Lachish, the king of Eglon, gathered themselves together, and went up, they and all their hosts, and encamped before Gibeon, and made war against it.
6  And the men of Gibeon sent unto Joshua to the camp to Gilgal, saying, Slack not thy hand from thy servants; come up to us quickly, and save us, and help us: for all the kings of the Amorites that dwell in the mountains are gathered together against us.
7 ¶  So Joshua ascended from Gilgal, he, and all the people of war with him, and all the mighty men of valour.
8  And the LORD said unto Joshua, Fear them not: for I have delivered them into thine hand; there shall not a man of them stand before thee.
Notice here that God honored the treaty, and sent Joshua to defend Gibeon.
9  Joshua therefore came unto them suddenly, and went up from Gilgal all night.
10  And the LORD discomfited them before Israel, and slew them with a great slaughter at Gibeon, and chased them along the way that goeth up to Bethhoron, and smote them to Azekah, and unto Makkedah.
11  And it came to pass, as they fled from before Israel, and were in the going down to Bethhoron, that the LORD cast down great stones from heaven upon them unto Azekah, and they died: they were more which died with hailstones than they whom the children of Israel slew with the sword.
Who sent the hailstones? 'that the LORD cast down great stones from heaven upon them unto Azekah,'
12  Then spake Joshua to the LORD in the day when the LORD delivered up the Amorites before the children of Israel, and he said in the sight of Israel, Sun, stand thou still upon Gibeon; and thou, Moon, in the valley of Ajalon.
13  And the sun stood still, and the moon stayed, until the people had avenged themselves upon their enemies. Is not this written in the book of Jasher? So the sun stood still in the midst of heaven, and hasted not to go down about a whole day.
So the Gibeonites, came not only into covenant with Joshua, and under the military protection of the nation of Israel, but also under the protection of God, for God Himself fought at Gibeon, sending hailstones, and causing the sun to stand still in her protection, that enemies be destroyed.
God honors treaties and covenants!
Some have described the conquest of the North American Indian, as 'manifest destiny', that the season of their rule upon the land had ended: God had given the land to the white European settlers. "Indians are savages, pagans, worshipping idols and false gods they say, just like the Philistines and enemies of God in the Old Testament, they are to be annihilated." was the speech and teaching of the day. Churches preached this devilish doctrine, citing Old Testament passages, of the Israelites marching into their promised land and destroying and annihilating the pagan inhabitants there, as the will of God for America. The Calvary was under divine mandate to march against the Indians, and to totally destroy them, for God had given the land to the American empire.
This is where we hear President's and US Calvary generals making statements like: 'The only good Indian, is a dead Indian.' (http://www.onjinjinkta.com/NP/Discrimination/systematic-genocide.html)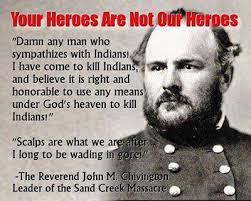 History records posters, offering a $350 reward, for Indian scalps…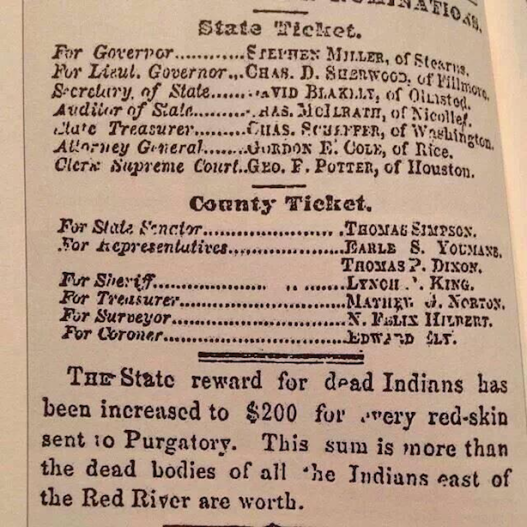 Was this manifest destiny, as some have taught, or demonic genocide of an honorable people, who in many cases knew God, and who had prepared for generations for the coming gospel of our Lord Jesus Christ?
As I study the history, traditions, culture, and worship of the host peoples of America, I am convinced that it was genocide, an abomination in the sight of God, a complete and total violation of the gospel message and the kingdom of God.
Matt 28:18  And Jesus came and spake unto them, saying, All power is given unto me in heaven and in earth.
19  Go ye therefore, and teach all nations, baptizing them in the name of the Father, and of the Son, and of the Holy Ghost:
20  Teaching them to observe all things whatsoever I have commanded you: and, lo, I am with you alway, even unto the end of the world. Amen.
God is love! The very word gospel means: GOOD NEWS!
Mark 16:15  And he said unto them, Go ye into all the world, and preach the gospel to every creature.
16  He that believeth and is baptized shall be saved; but he that believeth not shall be damned.
17  And these signs shall follow them that believe; In my name shall they cast out devils; they shall speak with new tongues;
18  They shall take up serpents; and if they drink any deadly thing, it shall not hurt them; they shall lay hands on the sick, and they shall recover.
19 ¶  So then after the Lord had spoken unto them, he was received up into heaven, and sat on the right hand of God.
20  And they went forth, and preached every where, the Lord working with them, and confirming the word with signs following. Amen.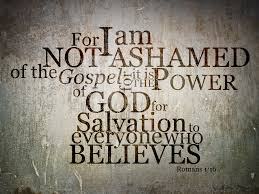 Lu 10:27  Thou shalt love the Lord thy God with all thy heart, and with all thy soul, and with all thy strength, and with all thy mind; and thy neighbour as thyself.
1Co 9:22  To the weak became I as weak, that I might gain the weak: I am made all things to all men, that I might by all means save some.
I do not see settlers and pilgrims coming to Indian tribes in general, in love, honor and respect, and performing the acts of Jesus, healing the sick, raising the dead, teaching all things He commanded.
Learning the traditions of the tribes, or doing as all good missionaries should: become one with the tribe, to discover the ways they lived, spoke, worshipped, the ways God already visited with them, then using these Holy Spirit visitations as entry points for the gospel, and the Word of God.
Some say, that God cannot speak to humanity until after they are born again, but
God spoke to Adam after he had fallen, and His cry is the same today: "Adam, where are you?"
Acts 2:17  And it shall come to pass in the last days, saith God, I will pour out of my Spirit upon all flesh…
God is still the Creator, and is well able to speak to His creation!
Jesus came to seek and save the lost, not slaughter them….
Nope, pretty black and white what really happened.
Denominational ministers came in certain cases, and when any tribe did not comply immediately to their version of the gospel, they called the Calvary to come and slaughter anyone who did not immediately listen to them. Remember the atrocity and slaughter at Wounded Knee? (https://www.chrisaomministries.com/2018/09/was-the-ghost-dance-of-move-of-the-holy-spirit-for-the-usa)
Okay Chris, you are an Indian lover, but really, I wasn't there when all this happened, and neither were you, so why are you bringing this mess up again? WHy? Because God is bringing it up, to heal our land.
Remember our friends the Gibeonites?
They show up in the Bible again, and what happened to them directly applies to the plight of America, today.
God Withheld His Blessings over the Nation of Israel, because of their treatment of the Gibeonites.
2 Sam 21:1 ¶  Then there was a famine in the days of David three years, year after year; and David enquired of the LORD. And the LORD answered, It is for Saul, and for his bloody house, because he slew the Gibeonites.
Seems genocide is nothing new….
2  And the king called the Gibeonites, and said unto them; (now the Gibeonites were not of the children of Israel, but of the remnant of the Amorites; and the children of Israel had sworn unto them: and Saul sought to slay them in his zeal to the children of Israel and Judah.)
So we see another religious zealot slaughtering innocent people….
3  Wherefore David said unto the Gibeonites, What shall I do for you? and wherewith shall I make the atonement, that ye may bless the inheritance of the LORD?
Notice here, that God was on the side of the Gibeonites here, and David knew it, and needed their blessing.
In the United States today, we are seeing the hand of God removed as America has yet to fully right her wrongs in her treatment of her host peoples. God is not judging America, we are simply reaping what we have sown.
Even so, I believe, there is authority, given by God to the host peoples of America, to forgive and bless… Let's read on:
Money will not fix this!
4  And the Gibeonites said unto him, We will have no silver nor gold of Saul, nor of his house; neither for us shalt thou kill any man in Israel. And he said, What ye shall say, that will I do for you.
Justice was needed. Money would not fix it, and the Gibeonites had no authority to execute those who committed the atrocities…but David did…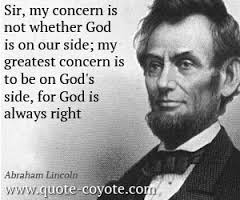 5  And they answered the king, The man that consumed us, and that devised against us that we should be destroyed from remaining in any of the coasts of Israel,
6  Let seven men of his sons be delivered unto us, and we will hang them up unto the LORD in Gibeah of Saul, whom the LORD did choose. And the king said, I will give them.
Notice here that it took blood to atone for blood, for justice to be served here. Now, to my knowledge of these historical events, there is no account given of what part Saul's son's played in the genocide committed against the Gibeonites, perhaps they themselves rode in the armies that commanded the killings….
7  But the king spared Mephibosheth, the son of Jonathan the son of Saul, because of the LORD'S oath that was between them, between David and Jonathan the son of Saul.
8  But the king took the two sons of Rizpah the daughter of Aiah, whom she bare unto Saul, Armoni and Mephibosheth; and the five sons of Michal the daughter of Saul, whom she brought up for Adriel the son of Barzillai the Meholathite:
9  And he delivered them into the hands of the Gibeonites, and they hanged them in the hill before the LORD: and they fell all seven together, and were put to death in the days of harvest, in the first days, in the beginning of barley harvest.
10 ¶  And Rizpah the daughter of Aiah took sackcloth, and spread it for her upon the rock, from the beginning of harvest until water dropped upon them out of heaven, and suffered neither the birds of the air to rest on them by day, nor the beasts of the field by night.
11  And it was told David what Rizpah the daughter of Aiah, the concubine of Saul, had done.
12  And David went and took the bones of Saul and the bones of Jonathan his son from the men of Jabeshgilead, which had stolen them from the street of Bethshan, where the Philistines had hanged them, when the Philistines had slain Saul in Gilboa:
13  And he brought up from thence the bones of Saul and the bones of Jonathan his son; and they gathered the bones of them that were hanged.
14  And the bones of Saul and Jonathan his son buried they in the country of Benjamin in Zelah, in the sepulchre of Kish his father: and they performed all that the king commanded. And after that God was intreated for the land.
Let's encapsulate the story and see how it applies to us today:
There was a famine, drought in the land, that had lasted for three years.
David cried out to God, to ask Him why?
God spoke to David about the Gibeonites, a people supposedly under the protection of Israel.
David discovers that Saul had gone into their villages and slaughtered their people, and GOD WAS UPHOLDING THEIR CAUSE.
David asks what needed to be done, and no money could atone for the innocent blood of their families slain, blood was required.
They required seven descendants of Saul to be killed, that the judgment of God against the nation might be lifted.
David ordered it done.
God was then entreated (heard and answered prayer) for the land. He healed their land.
Great story Chris, but what does this have to do with America?
Well, since 1492, when Columbus supposedly discovered America, white men were eventually 'discovered' upon Indian lands. From that day until this, there has been a trail of blood across this continent. Some was shed in battle, in the war of conquest, but much was shed through treachery, clearly genocide of great peoples, who had neither the weaponry to defend themselves, nor in most cases, the desire to war against these foreigners to their soils.
Historians also record multitudes died in what is known as 'the great plagues' that often exterminated entire tribes in a years time, that did not have the immune systems to fight these diseases. Yet, if you understand the very nature of sickness as a demonically inspired result of the fall of mankind, as one man of God stated: 'Sickness is the foul offspring of mother sin and father satan' then you see the death of the great indian races such a horrible tragedy in light of the gospel, for the gospel is supposed to be preached with a demonstration of the love and power of God in healing the sick, and demonstration of God's miracles. Yet I digress…
The US Government, formed and wrote treaties with the host peoples of this land, for in almost every case, each tribe had either received the first American government, in peace, or in cases of war, terms of peace were carefully written by treaties.
These treaties were taken carefully before God, and GOD HIMSELF BORE WITNESS TO THEM, AND UPHELD THEM. In the courts of heaven, these treaties are eternal covenants written, and upheld by God between the United States government, and the host peoples of this land.
Even the language of the treaties was clear to both parties: "Each tribe or band shall have the right to posses, occupy, and use the reserve allotted to it, as long as grass shall grow and water run, and the reserves shall be their own property like their horses and cattle."
Article 5 of the Treaty with the Comanches and Other Tribes and Bands, 12 August 1861
As in the case of the Gibeonites, where the US government has broken her part, God is now bearing witness to the treachery and genocide that occurred to First Nations peoples in the US, and this root, is what is causing much ugly fruit in US politics presently.
Let's look at a couple of thoughts on how God views innocent bloodshed.
2Ki 24:4  And also for the innocent blood that he shed: for he filled Jerusalem with innocent blood; which the LORD would not pardon.
Ps 106:38  And shed innocent blood, even the blood of their sons and of their daughters, whom they sacrificed unto the idols of Canaan: and the land was polluted with blood.
Joel 3:19  Egypt shall be a desolation, and Edom shall be a desolate wilderness, for the violence against the children of Judah, because they have shed innocent blood in their land.
De 19:10  That innocent blood be not shed in thy land, which the LORD thy God giveth thee for an inheritance, and so blood be upon thee.
Each tribe, has it's own particular 'trail of tears' in their conquest by the US government. Please read 'Bury my Heart at Wounded Knee' by Dee Brown, to learn of some of these.
Truthfully, every treaty, ever written between any Indian tribe, and the US government, was systematically broken by the US government, and any Indian that rose up to discuss it, or who picked up arms to defend his land or family, was killed, without discussion, or anything remotely representing a legal trial. Even our great President Abraham Lincoln depicted above is no hero in native American history, just ask the Lakota Sioux about the Dakota 38, the largest public hanging in US history, of 38 natives accused of war crimes for defending their lands. There was no trial, simply capture of supposed killers, and a public hanging…A lynching.
So much for freedom, liberty, and justice for all….
The Uneducated Savage?
It was said, 'the uneducated savage', could not understand the white man's ways…
Though English, and white man's law was new to the Indian, civilization was not. Five tribes had formed the Iroquois confederacy, in the year 1050, and governed this land we call America, according to 'The Great Law of Peace', until almost 1800. This 'Great Law of peace" was passed down through the generations recorded on Wampum belts, carefully given to each generation, as the governing documents or constitution of the confederacy. This constitution was recited, and explained to the framers of the US Constitution (http://www.ratical.org/many_worlds/6Nations/) and is clearly the main line of thought that allowed the creation of our US Constitution.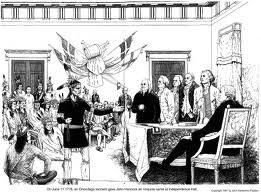 During the Albany congress of July 1754, Benjamin Franklin said of the Iroquois confederacy: "It would be a strange thing.. if six nations of ignorant savages should be capable of forming such a union, and yet it has subsisted for ages and appears indissolvable, and yet like a union should be impractical for 10 or a dozen English colonies."
The contribution of this was finally recognized by congress in 1988: https://www.senate.gov/reference/resources/pdf/hconres331.pdf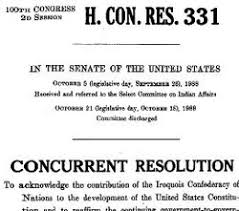 Yet, the long awaited gospel, came to the First Nations peoples, and in most cases, was received in love, respect, and great honor.
Please read of George Washington, the man that bullets could not kill:
http://www.christiscreator.com/GeorgeWashington.htm
Washington's Commendation to the Delaware Indian Chiefs
While encamped on the banks of a river, Washington was approached by the Delaware Indian chiefs who desired that their youth be trained in American schools. Washington commended the chiefs for their decision, saying:
"You do well to wish to learn our arts and our ways of life and above all, the religion of Jesus Christ. These will make you a greater and happier people than you are. Congress will do everything they can to assist you in this wise intention." [4]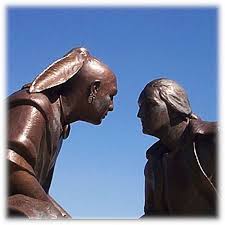 Yet, though the heart of God was sure, from Columbus til now, to bring the good news of His Son Jesus to the host peoples of the United States, in general, greed, and lust for land and gold has corrupted the dealings of the US government with each and every tribe they interacted with.,
To understand more of God's plan for America from it's inception, please read: The Light and the Glory, by Peter Marshall and David Manuel, where it is clear, that God Himself had been speaking to Christopher Columbus for many years before he sailed about His plan for this nation we call the United States of America. In his journal entries, we clearly hear the heart of God for the host peoples of the land, that Columbus bring to them the gospel of Jesus Christ and teach them Christian ways. It is also clear from his entries, that he saw the great riches of this new land, and was corrupted by greed and lust for power, and committed many, many atrocities here, setting a precedent for conquistadors to follow…
Yet, we are talking about the United States government treatment of host peoples, not just Columbus.
The Cherokee Trail of Tears:
One of the most famous cases, of US government treachery, is what resulted in what is now known as the Cherokee 'Trail of Tears'.
As you know, we have three branches of government here in the US, Executive, Judicial, and Legislative.
These three branches of government, or divisions of powers, were given to the framers of our constitution, directly from the Bible:
Isaiah 33: (NKJV)
22 (For the Lord is our Judge,
The Lord is our Lawgiver,
The Lord is our King;
He will save us);
In the case of the Cherokee, they had written a treaty with the US government in 1785.
Just like the Gibeonites, they had submitted to the government of the United States, AND the United States government had recognized that submission, and granted them a treaty, clearly delineating the lands and rights of the Cherokee in the eyes of the US.
Yet, a new nation was being formed, and a new state wanted their land…
By the 1820's, Cherokee lands were invaded by citizens of Georgia, and the new found state of Georgia imposed its jurisdiction upon Cherokee lands and inhabitants.
The Cherokees tried many legal remedies to enforce their treaty rights, and in fact won their case against the state of Georgia, in the US Supreme court in 1832.
They now had judicial authority to protect their lands, but not enough military might to do so.
They appealed to the office of the President, to send military to protect and defend them, from Georgia trespassers upon their lands.
President Andrew Jackson, refused to do so. his chilling words: 'They may have a supreme court decision, now let's see them enforce it!'
Now the plight of the Cherokee remained in the vote of Congress, and to Congress their case went, holding it in session, for a full five days.
During this time, many impassioned speeches were made, but I quote only one:
Sacred Fire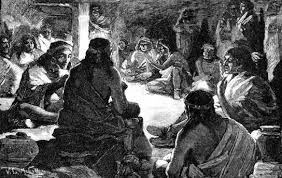 Before the removal of the Cherokees (The trail of tears) there was heated debate in Congress. Senator Edward Everett of Massachusetts fought against the removal of the Cherokees, holding the house in session for two whole days, speaking on Cherokee affairs, sometimes with effective irony, On Feb 21st, 1831 he said:
'Here, at the center of the nation, beneath the portals of the Capitol, let us solemnly auspicate the new era of violated promises, and tarnished faith. Let us kindle a grand council fire, not of treaties made and ratified, but of treaties annulled and broken. Let us send to our archives for the worthless parchments, and burn them in the face of day. There will be some yearnings of humanity as we perform this solemn act. They were negotiated for valuable considerations; we keep the considerations, and break the bond. One gave peace to our afflicted frontier, another protected our infant settlements; nearly all were at our earnest request. Many were negotiated under the instructions of Washington, of Adams, and of Jefferson-the fathers of our liberty. They are gone, and will not witness the spectacle; but our present Chief magistrate, as he lays them, one by one, on the fire, will see his own name subscribed to a goodly number of them. Sir, they ought to be destroyed as a warning to the Indians to make them no more compacts with us.'
John Ridge (Cherokee) and one of his colleagues sat in the gallery of the House and were deeply moved by Everett's sonorous words reverberating through the chamber. 'I happened to be a spectator of this debate,' wrote the correspondent for The New York Observer. On the second day, towards the close of the long speech, he found it hard to "shield his heart" against the "subduing power" of Everett's words. "Two of the Cherokees stood immediately behind me and over me. In the midst of Mr. Everett's peroration, I thought I heard something like a drop of rain fall upon…my cloak, near my ear. I looked up, and the head of one of these Cherokees had fallen upon his hand, and he was endeavoring to conceal his tears."
Excerpt from the book – The Cherokee Tragedy, – Thurmans Wilkins, p 220,221
Despite the just cause of the Cherokee, Congress voted as to whether or not the Cherokee were to be removed from, or protected on their homelands, and the vote went to the state of Georgia, by one vote.
So, we now had two branches of government, directly opposing one, and the result was a compromise of integrity of this nation, that still affects us today.
A Treaty had been made, and then broken by political treachery.
History records that the Cherokee were forcibly removed from their lands, and placed upon the 'trail of tears' where it is estimated that over 4000 Cherokees died. They were removed to supposed 'Indian territory' here in the state of Oklahoma, where they still reside today.
The great tragedy of the Cherokee, sets historic precedent on the dealings of the US government with North American Indian tribes. Between the years 1860-1890, each Indian tribe was betrayed in some fashion or another, and warriors who rose up to defend their families and lands were slaughtered, those that peacefully submitted were forcibly removed from their homes and lands, and placed upon reservations. Each tribe has its own particular 'trail of tears', as solemn oaths and covenants were systematically broken by the Federal government, and any disputes were not handled by rule of law as promised, but at the end of a gun barrel. Any Indian that dared challenge the Calvary, or arbitrary dealings of a treacherous government or Indian agent, was shot without trial, and in many cases, this still goes on today….
And God heard, saw, and watched it all….
Cain's blood
Gen 4:8 ¶  And Cain talked with Abel his brother: and it came to pass, when they were in the field, that Cain rose up against Abel his brother, and slew him.
9 ¶  And the LORD said unto Cain, Where is Abel thy brother? And he said, I know not: Am I my brother's keeper?
10  And he said, What hast thou done? the voice of thy brother's blood crieth unto me from the ground.
11  And now art thou cursed from the earth, which hath opened her mouth to receive thy brother's blood from thy hand;
12  When thou tillest the ground, it shall not henceforth yield unto thee her strength; a fugitive and a vagabond shalt thou be in the earth.
In this case, we see the first murder recorded in Scripture. Cain killed Abel, and God judged him for it, and this unjust bloodshed had a voice that God hears: 'the voice of thy brother's blood crieth unto me from the ground.'
Secondly, there were spiritual repercussions from this murder in the earth itself:
11  And now art thou cursed from the earth, which hath opened her mouth to receive thy brother's blood from thy hand;
12  When thou tillest the ground, it shall not henceforth yield unto thee her strength;
Notice, here, the earth itself is defiled by unjust bloodshed, and refuses to yield her produce…
 Martyrs before the throne
Rev 6:9 ¶  And when he had opened the fifth seal, I saw under the altar the souls of them that were slain for the word of God, and for the testimony which they held:
10  And they cried with a loud voice, saying, How long, O Lord, holy and true, dost thou not judge and avenge our blood on them that dwell on the earth?
As we study the history of the North American Indian, we discover many tribes had received Christ enmasse, and entered into Christian worship.
Yet, treacherous people, devoid of truth, or fear of the Lord, had them slaughtered.
One night as I was praying, I saw the throne of God, and heard a deep cry, from the throne of God:
'How long until you avenge our blood?'
Suddenly, Holy Spirit opened my eyes to see before the throne, a great cloud of martyrs, and they were North American Indians!
In an instant, God caused me to know that these had kept their side of the treaty, the covenant between the US government and their tribe, but had been treacherously murdered for their lands…And they loved Jesus, and knew Him! They bear eternal witness to truth before the throne of God still….These are the voices of the ancestors, that still live before the throne of God…
That over the generations, millions of innocent, Christian, native Americans have been slaughtered, and though their spirits have left their bodies, they live, and stand before the throne of God, still crying out for justice in the earth.
In America today, that justice is being worked out…
Time does not heal wounds, only truth, the cross and blood of Jesus can do that.
For the time is come that judgment must begin at the house of God: and if it first begin at us, what shall the end be of them that obey not the gospel of God?
God is speaking to His church to fix this mess!
Today, Heaven is speaking loudly on behalf of the its host peoples, and I pray we have ears to hear, and eyes to see what our Father is doing at this time in the earth! https://www.chrisaomministries.com/2019/10/heal-our-land-usa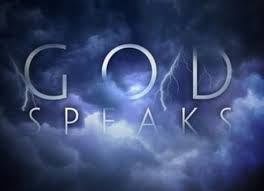 What does all this look like spiritually?
In the earth:
Innocent bloodshed brings a curse to the land, part of the groanings heard in
Romans 8:22  For we know that the whole creation groaneth and travaileth in pain together until now.
Many elders and native people, feel the distress of the land, and many know it is the unjust bloodshed of their ancestors still crying out!
Gen 4:9 ¶  And the LORD said unto Cain, Where is Abel thy brother? And he said, I know not: Am I my brother's keeper?
10  And he said, What hast thou done? the voice of thy brother's blood crieth unto me from the ground.
11  And now art thou cursed from the earth, which hath opened her mouth to receive thy brother's blood from thy hand;
12  When thou tillest the ground, it shall not henceforth yield unto thee her strength; a fugitive and a vagabond shalt thou be in the earth.
We in the traditional church, love to quote:
2 Chron 7:14  If my people, which are called by my name, shall humble themselves, and pray, and seek my face, and turn from their wicked ways; then will I hear from heaven, and will forgive their sin, and will HEAL THEIR LAND.
Yet, we do not know what this looks like practically.
Does the land itself feel the weight of sin and injustice?
Clearly, YES!
(For More discussion on this, read my article: Redeeming the Land: https://chrisaomministries.wordpress.com/2014/07/03/redeeming-the-land/)
https://www.chrisaomministries.com/2019/10/heal-our-land-usa
The truth is, there are four main categories of sin listed in the Word of God, that will defile the land.
Winkie Pratney states in his book Healing the Land, "Famine, ecological devastation, war, and disease are four prophetic voices designed to get our attention when our moral madness is full. What we do not want to acknowledge will not be overlooked – that we cannot get away with living as if God does not exist or as if He has nothing to say to us."
Scripture teaches us that there are at least four major categories of sin and defilement, the result of fallen stewardship and disobedience.
Idolatry (Ex. 20:3-5; Jer. 3:6-10, 16:18; Rom. 1:24-25)
Immorality and Fornication (Lev. 18:1-25, 19:29; Rom. 1:24-25; Ezek. 16:25-27; Gal. 5:16-26: Col. 3:5-10)
Bloodshed (Num. 35:33; Is. 59:2-3, Ps 106:38, Pr 6:17, 2Kings 24:4) – Includes the shedding of innocent blood (abortion) and slaughter of suppressed people groups.
Broken Covenants (Is. 24:5-6; 1 Sam. 18:3-4, 1 Sam 21:1-14)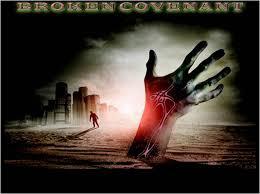 Remember in the beginning, I said that I had two powerful experiences in the Holy Spirit, that affected my life? Well the second came as I was listening to my audio Bible, and I heard this verse:
Jas 4:3  Ye ask, and receive not, because ye ask amiss,
So we pray, and seek the Lord, and ask Him for mercy, to forgive our sins, and the sin of our nation, to heal our land, but are we asking accurately?
Jas 4:3  Ye ask, and receive not, because ye ask amiss, that ye may consume it upon your lusts.
How many people are willing to pray accurate prayers for the sake of truth, justice, and the manifest glory of God?
Or, do we simply pray, as my friend Billy Joe Daugherty once aptly quoted: 'Just throw one up there" hoping we might hit something?
Try putting a pump action shotgun to your shoulder, and aim at nothing, and start blasting off rounds into the air. Sure you make a lot noise, and feel the recoil through your whole body, but did you hit anything? No!
Now, set a target out 100 yards, and find yourself a 30/30 deer rifle with a scope, correctly sighted in. Allow for windage, sight in, let out half a breath, remember to squeeze off your shot (not pull the trigger), and bam! Bulls Eye, every time!
Our prayer life is exactly like that. When we pray, we release power from heaven in the earth, to destroy evil and sin.
Yet, are we hitting the mark?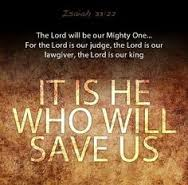 In the case of the groanings in the earth, I heard chief Anne Richardson state it this way:
"In a large measure our people can walk unto any piece of land and literally feel, and intuitively know what the land is feeling and saying, and intuitively know what caused it, and what must be done to heal it."
Yet, we must read the preceding couple of verses in Romans 8 to understand this:
Rom 8:19 For the earnest expectation of the creation eagerly waits for the revealing of the sons of God. 20 For the creation was subjected to futility, not willingly, but because of Him who subjected it in hope; 21 because the creation itself also will be delivered from the bondage of corruption into the glorious liberty of the children of God.
Those of us who know Jesus, have been adopted into the family of God, sons and daughters of the most High God. We are the ones, according to these verses that must deliver creation from the bondage of corruption into the glorious liberty we have as children of God. God is raising up 'land warriors' across America, many of whom are host peoples, to actively, aggressively break curses and shatter demonic destructions over land regions, literally cleansing the lands upon which we walk.
OK, so we see the problem: broken covenants and innocent bloodshed defile the land, and cause God to withhold His blessings from our nation. Now, we need to look at what it takes to fix this, spiritually.
God calls men everywhere to repent!
And the times of this ignorance God winked at; but now commandeth all men every where to repent:
Broken Covenants – Now what?
The treaties have all been broken. Millions have been murdered in unjust bloodshed. The lands have been taken, either by conquest or treachery, and the white man now rules, by the law of piracy: dead men tell no tales…
Or do they? Before God, we never die, and clearly our ancestors still live.
Yes, we are all going to live forever, the question is where: Heaven or Hell? Justice will be served, either in this life or the next. We either do business with God now, or we will most surely upon the moment of our death for  Jesus is Lord of Heaven and of earth.
2Co 5:8  We are confident, I say, and willing rather to be absent from the body, and to be present with the Lord.
So what must be done?
Well, some time ago, my wife and I experienced marital difficulties. Seemed we could not get along, and no matter what she did, I just wanted out of the relationship, I just wanted out! Seemed nothing I could do was good enough for her, so we went and met with a couple of pastors at the church where we attended.
As we got into the 'He said, she said' painful dialogue, one of the pastors said boldly: 'Stop it!, the way I see you two is that you have erected a wall about 20 feet high between you two, and all you are doing is throwing rocks over the wall at each other! What I want you to consider is this: I'm not saying that there are not serious problems in your marriage and in your home, but can you simply forgive each other, and come over to the same side of the wall, and look at it together? Fight the problems, not each other!"
The lights went on in me. My wife is not my enemy, and pain makes a lousy Lord. Unforgiveness, offense, and bitterness are like drinking poison, and hoping our enemy will die! We must forgive, Jesus commands it!
Mt 6:15  But if ye forgive not men their trespasses, neither will your Father forgive your trespasses.
If we want forgiveness from God, we must forgive. Period.
In the case of broken covenants, and treaties, we must recognize past injustices and begin to attack the problems, not each other…
It is all about the cross of Jesus, the only place we discover true victory and justice in this life: ONLY THE BLOOD OF JESUS CAN FORGIVE SIN AND REMOVE CURSES.
Remember our friends the Gibeonites?
Only the blood of Saul's sons could provide the justice and atonement needed to heal the land. Likewise, only the cross and blood of Jesus can forgive and remove judgments from this nation.
The message of the cross, must be mixed with faith, in a very living, and active God in this: For the sinner, or oppressor in a historic, or temporal setting, they must see the truth of God's holiness, and fear Him enough to ask forgiveness, and let those they are oppressing go free. This takes faith, when much money is being generated from their labor and oppression. They must believe the 1. What they are doing is wrong AND 2. That God is love, and well able to supply and provide for them more than they give up monetarily through their oppression. This has been done with words, by the US government…https://chrisaomministries.wordpress.com/2014/07/07/us-government-apology-to-natives/, yet whether they will take responsibility for their deeds is another question..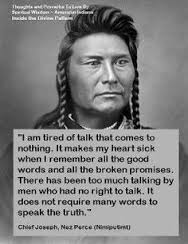 Likewise, for the oppressed. When their cries reach heaven, and God moves in power to deliver them from the hands of their oppressors, they must forgive their enemies, but with the understanding that when they obey God and forgive their enemies, that He, the Creator of Heaven and earth, is well able to create, provide, and bless them, far greater, than what was stolen and robbed from them.  My friend https://www.facebook.com/QuincyGoodStar is right, grace is the gospel, Grace is the power of God made available to any person, anywhere, that will look to Jesus, to receive His power, love, and creativity, wisdom, restoration, to literally recreate a new and beautiful way for anyone, anywhere that will believe.
Remember the Gibeonites?
They were mentioned again in Scripture after God had judged Israel for breaking His covenant with Him. God called everyone together to renew the covenant. Seems idolatry and sin against God is nothing new.
Let's look at it:
Deut 29:10 Ye stand this day all of you before the Lord your God; your captains of your tribes, your elders, and your officers, with all the men of Israel, 11 your little ones, your wives, and thy stranger that is in thy camp, from the hewer of thy wood unto the drawer of thy water: 12 that thou shouldest enter into covenant with the Lord thy God, and into his oath, which the Lord thy God maketh with thee this day: 13 that he may establish thee to day for a people unto himself, and that he may be unto thee a God, as he hath said unto thee, and as he hath sworn unto thy fathers, to Abraham, to Isaac, and to Jacob. 14 Neither with you only do I make this covenant and this oath; 15 but with him that standeth here with us this day before the Lord our God, and also with him that is not here with us this day: 1
Notice in this passage that God the Creator, Himself, came down to renew the covenant and He clearly recognized and included the Gibeonites. Today, God has no grandchildren, only children, and He gives no race, language or skin color preferential treatment before His throne. We have all sinned, gone our own way, and can only come to Him humbly, seeking mercy and forgiveness, through the blood of Jesus.
Isaiah 53:6 All we like sheep have gone astray;
We have turned, everyone, to his own way;
And the Lord has laid on Him the iniquity of us all
Native American
In the case of the Indian, we cannot remain bitter, hating all white men. Just as all Indians are not perfect, neither are all white men. Forgive, and you go free…Look to our Creator for justice, and let Him deal with the government! He will supply, bless, and move on your behalf, He cannot lie!
At his time in US History, God is again visiting His people and renewing His covenant through Jesus shed blood. There is a major difference between the account of the Gibeonites, and what God is doing presently. In this historic account, the Gibeonites were in covenant with God, only through Israel. Now, He has no second class citizens, only royal children adopted into His family, through Jesus shed blood. Seeing ourselves as he sees us, and moving in His power and authority.. Here are a couple of articles I wrote on this:
Who we are:
https://chrisaomministries.wordpress.com/2015/02/06/in-him-we-live-and-move-and-have-our-being/
https://chrisaomministries.wordpress.com/2015/02/10/seeing-ourselves-as-god-sees-us/
https://chrisaomministries.wordpress.com/2015/02/11/youre-who-affects-your-do-until-we-are-through/
For ye have not received the spirit of bondage again to fear; but ye have received the Spirit of adoption, whereby we cry, Abba, Father.
having predestinated us unto the adoption of children by Jesus Christ to himself, according to the good pleasure of his will..
to redeem them that were under the law, that we might receive the adoption of sons.
Yet Forgive in faith recognizing that when we come to our Creator in faith, giving Him our broken hearts, dreams, and promises HE AGGRESSIVELY GETS INVOLVED TO RECREATE A BETTER FUTURE FOR US AND OUR PEOPLE!
Refuse to remain bitter or oppressed.
Learn your language, honor your elders, help your tribe heal.
Get educated, and become a force for good in this nation that cannot be stopped, because God is with you!
Warriors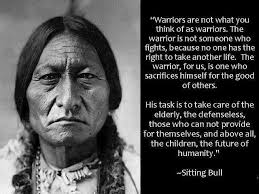 There is a call to war being issued to you and your people from heaven. In certain cases, this will be walked out in military service, but the ultimate call is to hear the voice of our Father in Heaven and to do like Jesus does, in taking the battle to the real enemy, the demonic spirits that influence and control the minds and souls of men. Please read this and determine to rise up and fight for your people and this nation. When Jesus' closest friend, John the Baptist was beheaded, He took the fight to the demonic spirits that caused his death, not in earthly military action.
https://chrisaomministries.wordpress.com/2014/12/12/the-warrior-heart-of-god/
White Man
Wake up! America is in great peril! Repent! Learn, and understand the foolishness of our historic Indian policy, and begin to pray, fervently, for God to open your eyes to the plight, culture, and condition of the red man. Truthfully, how many prayer meetings have you ever attended, that even mentioned Indians or Indian issues? This will not go away, time will not heal it, prayer, true repentance, and the blood of Jesus will.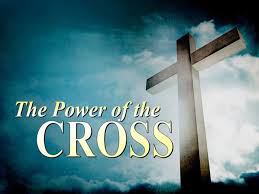 If you love America, fess up where we have messed up, and educate yourself to the culture, rich tribal history and traditions of whatever host peoples are around you.
Ask Holy Spirit for ways to reconcile…to be involved in restitution wherever possible.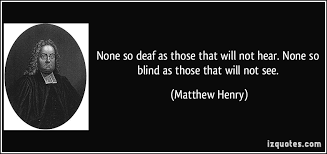 Educate yourself and get involved with reconciliation, restitution and healing and understanding, wherever possible.
With the Navajo, the Lord directed us to donate 100 peach trees to the tribe as a peace offering for what happened when the Calvary burned their beloved peach orchards under Kit Carson in canyon des Chelley in 1864, and made over 8000 people walk over 800 miles through the snow, in what is now called 'the long walk of the Navajo'. Over 4000 died on this journey.
Warriors heal warriors. While this was being planned, combat veterans asked to get involved, claiming this is not the freedom, liberty, and justice for all that I fought to defend. One man said, 'all have sinned and fallen short of the glory of God, warriors heal warriors' He then asked for forgiveness for what the military did to their people. He and a retired army soldier then presented a medal received in operation Desert Storm, and a Marine Corps K-bar(combat knife) as honor gifts to the tribe, and we worked to plant a garden of reconciliation together. https://chrisaomministries.wordpress.com/2014/04/26/navajo-ministry-report/
On July 11th, 2014 we had a flag-raising ceremony with Navajo president Ben Shelley:https://www.youtube.com/watch?v=E5pO_8gzR6s. This was part of the Gathering of Tribal Nations where I understand 57 Indian tribes were in attendance.
Here is the story of how and why the cedar stage and amphitheater was donated and constructed in Window Rock, AZ, across from the Sports Complex.
https://chrisaomministries.wordpress.com/2014/07/03/the-legend-of-the-cedars/
The strength of America is its commitment to truth and honor…Freedom has never been free, but where we mess up, we correct ourselves and heal. This is what honor does, this is the heart of America.
Ii heard a man on the radio say this: The wisdom of the ages is simply this: find out what God is doing in this generation and then partner with Him to get it done.
There are many great people here, we can fix this…
The Land
Most First Nations leaders intimately understand the land…
Please read: http://chrisaomministries.wordpress.com/2014/07/03/redeeming-the-land/
The Blessing

The Blessing of Abraham is still working!
Ge 32:12  And thou saidst, I will surely do thee good, and make thy seed as the sand of the sea, which cannot be numbered for multitude.
Deut 1:11  (The LORD God of your fathers make you thousand times so many more as ye are, and bless you, as he hath promised you!)
Hosea1:10  Yet the number of the children of Israel shall be as the sand of the sea, which cannot be measured nor numbered; and it shall come to pass, that in the place where it was said unto them, Ye are not my people, there it shall be said unto them, Ye are the sons of the living God.
In these verses, we see the promise God made to Abraham, manifesting down the corridor of time…Abraham, Isaac, Jacob, and Hosea echos the same promise, being fulfilled through the seed of Abraham, Israel, the Jewish people.
Yet Jesus came, born of a Jewish lineage, the fulfillment of the seed of Abraham, the promised Messiah. He fulfilled the prophecies, and He died upon the cross, as Isaiah said he would suffer. Yet, He rose from the dead! He's alive! He ascended into heaven, where He sits at the right hand of Elohim, God our Father.
And so we are commanded to believe, to become adopted into the family of God, sons of the living God…
Ga 3:7  Know ye therefore that they which are of faith, the same are the children of Abraham.
Ga 3:8  And the scripture, foreseeing that God would justify the heathen through faith, preached before the gospel unto Abraham, saying, In thee shall all nations be blessed.
Ga 3:9  So then they which be of faith are blessed with faithful Abraham.
No longer is the covenant only to the Jew, but God, in His infinite mercy, has opened it to us Gentiles too! We can now worship the God of Abraham, Isaac, and Jacob, only through the shed blood of Yeshua! Jesus has made a way, for He is the way, the truth, and the life!
Ga 3:14  That the blessing of Abraham might come on the Gentiles through Jesus Christ; that we might receive the promise of the Spirit through faith.
Ga 3:16  Now to Abraham and his seed were the promises made. He saith not, And to seeds, as of many; but as of one, And to thy seed, which is Christ.
Ga 3:18  For if the inheritance be of the law, it is no more of promise: but God gave it to Abraham by promise.
Ga 3:29  And if ye be Christ's, then are ye Abraham's seed, and heirs according to the promise.
It is by faith that we are saved, not by works. If you believe in Jesus as your Lord, Savior, and redeemer, you shall be saved, and the blessing of Abraham is working in your life.
We are blessed and called of heaven to establish His blessing in the earth: https://chrisaomministries.wordpress.com/2014/03/12/recreating-eden/
Take Away!
This discussion is not yet complete until we take something away from it!
The Word of God is alive, and so are you and I.
The question is: What are we to do with what we just learned?
Here are some thoughts:
Begin to seek the heart of our Father, for His heart with respect to the host peoples of this land.
Add the names of the Indian tribes in your area, to your daily prayer list.
Begin to include Indians in corporate prayer.
Ask Holy Spirit for what He would have you to do to heal your land.
Study, treaties, covenants, history, of the host peoples in your area: https://www.chrisaomministries.com/2019/10/heal-our-land-usa
Go, and learn from them, and ask to pray with them.
Guard your heart against bitterness, offense, and deliberately take the pain of what you are discovering to the heart of the Father in prayer.
Pray for the bureau of Indian affairs.
Pray for the tribal councils, chiefs, and elders in your area.
Write new treaties based upon tribal desire and current 2019 circumstances, and take them to Congress and the President to be signed. https://www.chrisaomministries.com/2019/10/heal-our-land-usa
Organize events of reconciliation based upon what you have learned.
Always tell the story of Jesus, He is still the answer, and only His power and wisdom can fix this…
Tell others what you are learning, educate the next generation….
http://chrisaomministries.wordpress.com/2014/02/06/and-the-young-white-ones-will-come/
http://chrisaomministries.wordpress.com/2014/01/14/reading-the-bible-with-red-mans-eyes/
For prayer, comments, or to donate online:
Email: [email protected]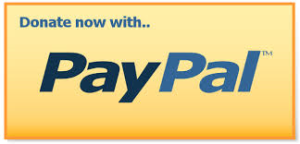 Donate on-line: https://www.paypal.com/cgi-bin/webscr?cmd=_s-xclick&hosted_button_id=95XHSDDXDS7MC
Give in faith!
1 Corinthians 9:11 If we have sown [the seed of] spiritual good among you, [is it too] much if we reap from your material benefits?
1 Corinthians 9:14 [On the same principle] the Lord directed that those who publish the good news (the Gospel) should live (get their maintenance) by the Gospel.
Paul goes on to say, that he did not use his position as a minister of the gospel to take up offerings, rather he worked, making tents, to support himself. You might notice here, that Paul was not married, nor did he have children. Family responsibilities take time, and just as you bust a move on your job to provide for your family, I work every bit as hard, doing this, faithful to the Lord in prayer and the ministry of His Word, to you.
I will never charge for this: it my responsibility to God, my calling. Freely I have been given, now, I freely give…
As you give, hear Holy Spirit what to give, and honestly expect God to reward you for your giving.
Matt 10: 41 He who receives and welcomes and accepts a prophet because he is a prophet shall receive a prophet's reward, and he who receives and welcomes and accepts a righteous man because he is a righteous man shall receive a righteous man's reward. 42 And whoever gives to one of these little ones [in rank or influence] even a cup of cold water because he is My disciple, surely I declare to you, he shall not lose his reward.
I am a five-fold ministry gift and office – this is my life – I pray, I hear, I write, and wonderful things happen. You have your job description, I have mine – this is mine….
I have 'see through' faith for you, in this: Gal 3: 9 So then they which be of faith are blessed with faithful Abraham.
I believe I have a responsibility before God to be like Jesus, in every offering I receive. I receive it with thanksgiving, just like Jesus did the little boys lunch.
Then, because I walk and live by faith according to the blessing of Abraham, I believe that God will take your seed sown, and multiply it, according to what the blessing of Abraham promises:
Genesis 22:17 In blessing I will bless you and in multiplying I will multiply your descendants like the stars of the heavens and like the sand on the seashore. And your Seed (Heir) will possess the gate of His enemies
It has been a joy to me, to see the hand of the living God act in the lives of those of you who have supported us this year!
Many have seen tremendous blessing come into your households, and for this we give thanks, and give Jesus all the glory!