To Declare HIS righteousness!
The Word of God declares:
Rom 3:23 For all have sinned, and come short of the glory of God;
24 Being justified freely by his grace through the redemption that is in Christ Jesus:
25 Whom God hath set forth to be a propitiation through faith in his blood, to declare his righteousness
Forgiven, Redeemed, Adopted, made right with God!
This is the confession of every blood-bought, child of the King!
This is right standing with God!
All because of Jesus!

It's His righteousness, freely given to us, to anyone that would receive it, by faith. We can't earn it, only obtain it, simply because He loves us!
Yet, though we are royalty, kings and priests before the throne of God, with full access, literally ruling and reigning in Him, over the god of the world, He alone is Lord!
There is indeed rank, order, privilege in the kingdom, and even as Jesus lived only to do the will of our Father, so must we.
Ps 82:1 «A Psalm of Asaph.» God standeth in the congregation of the mighty; he judgeth among the gods.
Ps 82:6 I have said, Ye are gods; and all of you are children of the most High.
Jesus answered them, Is it not written in your law, I said, Ye are gods?
If he called them gods, unto whom the word of God came, and the scripture cannot be broken
As royalty, we reign, but how quickly we learn obedience!
John 3:27 John answered and said, A man can receive nothing, except it be given him from heaven.
We may be children, royal heirs, but we have a Father, who must be obeyed!
Despite the preciousness of His promises, He has a timing, that will be fulfilled in our lives, and sometimes, waiting is an excruciating thing!
Ec 3:11 ¶ He hath made every thing beautiful in his time: also he hath set the world in their heart, so that no man can find out the work that God maketh from the beginning to the end.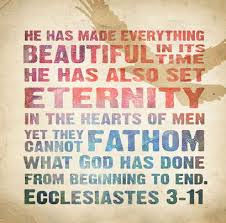 NOW, faith is, for He is I AM.
Yet, after we have believed, our very faith, generates a heavenly process, that is magnificent to behold in hindsight….
Yet, during!
Romans 8:29 For whom he did foreknow, he also did predestinate to be conformed to the image of his Son, that he might be the firstborn among many brethren.
We learn to be like Jesus, and if we would be like Him:
Though he were a Son, yet learned he obedience by the things which he suffered;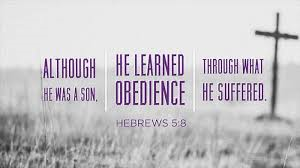 There are levels of intimacy, that can cause such excruciating pain, simply because of the depth of our commitment to love, to believe, to honor, to never compromise the call…
There can be groanings…
Romans 8:26 (KJV)
26 Likewise the Spirit also helpeth our infirmities: for we know not what we should pray for as we ought: but the Spirit itself maketh intercession for us with groanings which cannot be uttered.
Let's Pray!
'Father God, I come boldly before Your throne today, as Your child. Thank you for forgiving, adopting, blessing, and providing for me today! I love you, and would do Your will today. Show me Your glory! Give me grace, to not compromise, nor shrink back from what I know You have spoken to me, no matter what the cost! In Your name I pray Lord Jesus! Amen!
For prayer, comments, or to donate online:
Email: [email protected]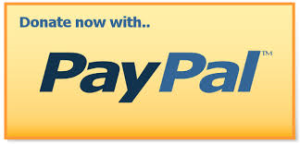 Donate on-line: https://www.paypal.com/cgi-bin/webscr?cmd=_s-xclick&hosted_button_id=95XHSDDXDS7MC
Give in faith!
1 Corinthians 9:11 If we have sown [the seed of] spiritual good among you, [is it too] much if we reap from your material benefits?
1 Corinthians 9:14 [On the same principle] the Lord directed that those who publish the good news (the Gospel) should live (get their maintenance) by the Gospel.
Paul goes on to say, that he did not use his position as a minister of the gospel to take up offerings, rather he worked, making tents, to support himself. You might notice here, that Paul was not married, nor did he have children. Family responsibilities take time, and just as you bust a move on your job to provide for your family, I work every bit as hard, doing this, faithful to the Lord in prayer and the ministry of His Word, to you.
I will never charge for this: it my responsibility to God, my calling. Freely I have been given, now, I freely give…
As you give, hear Holy Spirit what to give, and honestly expect God to reward you for your giving.
Matt 10: 41 He who receives and welcomes and accepts a prophet because he is a prophet shall receive a prophet's reward, and he who receives and welcomes and accepts a righteous man because he is a righteous man shall receive a righteous man's reward. 42 And whoever gives to one of these little ones [in rank or influence] even a cup of cold water because he is My disciple, surely I declare to you, he shall not lose his reward.
I am a five-fold ministry gift and office – this is my life – I pray, I hear, I write, and wonderful things happen. You have your job description, I have mine – this is mine….
I have 'see through' faith for you, in this: Gal 3: 9 So then they which be of faith are blessed with faithful Abraham.
I believe I have a responsibility before God to be like Jesus, in every offering I receive. I receive it with thanksgiving, just like Jesus did the little boys lunch.
Then, because I walk and live by faith according to the blessing of Abraham, I believe that God will take your seed sown, and multiply it, according to what the blessing of Abraham promises:
Genesis 22:17 In blessing I will bless you and in multiplying I will multiply your descendants like the stars of the heavens and like the sand on the seashore. And your Seed (Heir) will possess the gate of His enemies
It has been a joy to me, to see the hand of the living God act in the lives of those of you who have supported us this year!
Many have seen tremendous blessing come into your households, and for this we give thanks, and give Jesus all the glory!