Tripped by the Lip, and hung by the tongue!
Read this verse, and it made me think:
Hosea 7:16 They return, but not to the most High: they are like a deceitful bow: their princes shall fall by the sword for the rage of their tongue: this shall be their derision in the land of Egypt.
Old Testament, is the New Testament concealed, the New, the Old Testament revealed.
In Hosea, we see the judgment of God, falling on a people of wicked intent, revealed by 'the rage of their tongue'
Jesus said it this way:
Matt 12:34 O generation of vipers, how can ye, being evil, speak good things? for out of the abundance of the heart the mouth speaketh.
35 A good man out of the good treasure of the heart bringeth forth good things: and an evil man out of the evil treasure bringeth forth evil things.
36 But I say unto you, That every idle word that men shall speak, they shall give account thereof in the day of judgment.
37 For by thy words thou shalt be justified, and by thy words thou shalt be condemned.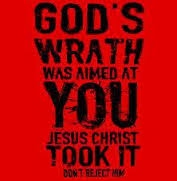 These people were literally judged by God, by the Words they spoke.
In this case, it cost them their lives.
Hosea 6: 5 Therefore have I hewed them by the prophets; I have slain them by the words of my mouth: and thy judgments are as the light that goeth forth.
6 For I desired mercy, and not sacrifice; and the knowledge of God more than burnt offerings.
In this day, the last of all days, the ministry of the prophet is still in the earth. Great hearted, pure, weeping, merciful saints of God, full of love, compassion, wisdom, humility, brokenness, and deep, deep relationship with our Father.
Yet, do not mistake mercy, love and compassion for weakness.
They still speak the literal word of God into the earth, and God backs up that word, with power.


The fear of the Lord is the beginning of wisdom, and God will still 'hew with His prophets', wicked people…
I know, you are thinking: Chris, you are a faith preacher, why not talk about building our lives upon the word of God, and calling those things that be not as though they were….These are truths also, and good news for those of us walking with Jesus in faith, exercising His authority. https://chrisaomministries.wordpress.com/2014/01/16/the-spirit-of-faith/
Yet, for those people, nations, and governments who refuse Jesus, His covenant, and the Word of God:
With my soul I have desired You in the night, Yes, by my spirit within me I will seek You early; For when Your judgments are in the earth, The inhabitants of the world will learn righteousness.
Let's pray:
"Father, I pray for mercy and Your love revealed in the earth today. That You would reveal the love, and forgiveness of Jesus, to wicked people, bent on doing evil. That You stop them, whatever it takes, in the name and authority of Jesus I pray, Amen'