Watchmen!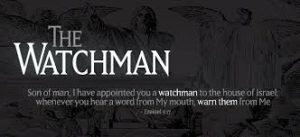 As I reread these passages of Scripture, I am reminded of these wierd and wonderful people I have met over the years that move in the prophetic:
Ezekial 3: 17 Son of man, I have made thee a watchman unto the house of Israel: therefore hear the word at my mouth, and give them warning from me.
18 When I say unto the wicked, Thou shalt surely die; and thou givest him not warning, nor speakest to warn the wicked from his wicked way, to save his life; the same wicked man shall die in his iniquity; but his blood will I require at thine hand.
19 Yet if thou warn the wicked, and he turn not from his wickedness, nor from his wicked way, he shall die in his iniquity; but thou hast delivered thy soul.
20 Again, When a righteous man doth turn from his righteousness, and commit iniquity, and I lay a stumblingblock before him, he shall die: because thou hast not given him warning, he shall die in his sin, and his righteousness which he hath done shall not be remembered; but his blood will I require at thine hand.
21 Nevertheless if thou warn the righteous man, that the righteous sin not, and he doth not sin, he shall surely live, because he is warned; also thou hast delivered thy soul.

The ministry of the prophet. How well I have seen the severity of God in dealing with authentic prophets of God, yes, even in the New Testament. Kenneth E. Hagin, would get brutal words sometimes for other ministers, trying to get them to repent and do the will of God for their lives. He would be instructed of the Lord, to give them these words, or they would surely die. He gave many of these words, and in one case, a pastor who rejected one of these words, had a heart attack and died in his pulpit, three weeks after the word was given.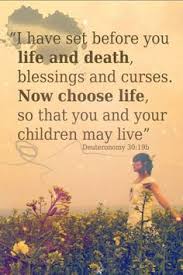 Some say that God could never kill anyone, or allow them to die, but Revelation 1 says something different:
17-20 "Don't fear: I am First, I am Last, I'm Alive. I died, but I came to life, and my life is now forever. See these keys in my hand? They open and lock Death's doors, they open and lock Hell's gates.
Here we see the resurrected Christ, Jesus as Lord of death and hell. He holds thier keys…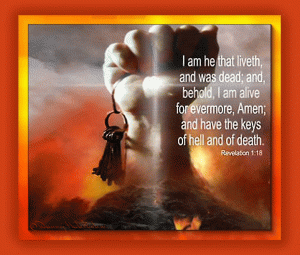 Seems there are many 'popcorn' prophets in the Body of Christ, some are self appointed, but I find many are authentically called of God in the prophetic, but have not been released into their ministry yet, as God is still developing them, and working His love, tenderness, and gentleness into their character, so that they can deliver hard correction, in a right spirit, in tenderness and tears, with a 'you can change, and you can do right' attitude. Many are called, but few are chosen.
Pray or Say?
The challenge in true prophetic is in knowing when to pray, and when to say certain things.
Most of the times in my life God has used me prophetically, He shows me things to come, that I might pray, and avert them in intercession. I believe this is the majority of prophetic ministry, prayer.
Yet, after we have prayed, and God commands us to say what correction He has given, there can come the thundering of heaven behind our words! I have proclaimed bold correction to leaders before, from a pulpit, quite unexpectedly! The Word of the Lord would come upon me in great power and authority, and God would grant me utterance with such power, authority and boldness, that it would shock me.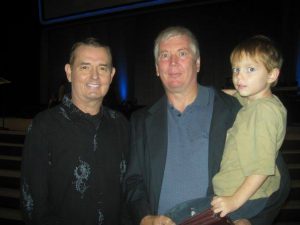 I remember my first service at Victory Christian Center, when pastor Billy Joe Daugherty, a man like Moses, one of the gentlest, meekest, men I have ever met, after he had spoken a Word of wisdom to me, and I was leaving the building. In the doorway, as I exited, he yelled, 'HEY!' I turned to him, and exclaimed, 'Sir?' (I didn't know him very well at that time). He pointed his finger at me and yelled, 'Don't blow this off! God is dealing with you?' His voice thundered, and Holy Spirit hit me with such authority, I began to laugh out loud exclaiming, 'This guy is as bold as I am!' Yet, in the authority of God, I was up all night praying, shaken to the core over the dealings of God, until we called his office next morning, and that week switched ministries, and joined Victory. A sovereign call and plan of God for my life and family.
Right now, in America, and your nation, good and evil fight for supremecy, angels and demons stand ready to act upon the spoken Word of God, and God is willing to pour out His Spirit upon all people, only after we have cried out to him in effectual fervent prayer.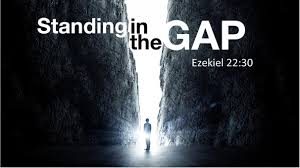 The question is, will we take time from our busy schedules, and actually pray?
I have so much to do that I shall spend the first three hours in prayer." — Martin Luther
I remember the day in 2012 I made the decision: If God does not speak to me, I will do nothing but pray, until He does, for I will enter fully into His will and perfect plan for my life. Little did I know that this decision would cause me to remain in the house alone for 5 weeks, and in prayer entirely for eight weeks, until I clearly knew exactly what God had called me to do.
Since then, I have learned that obedience to the living God, is greater by far than any other work I could do, sacrifice or offering I might provide.
This is the reason you were created, to know and fully follow Him.
A prayer for prophetic people:
Let's Pray:
'Father, how well I see and know the ministry of the prophet you have placed in your church. I pray for prophetic people, that you would show us when to pray, and when to say, that which you have shown us. Help us to not add, nor subtract what you speak, and to never place our interpretation on that which you reveal. Keep us humble, tender, loving, and shepherd hearted to always see people restored wherever possible, in their gift, calling and the love of God. For those of us called into the actual office of the prophet, may we not step out ahead of you, but may we take the necessary time receiving and growing in the Word of God. Send prophets and prophetic ministries and materials into our lives, to train and equip us in our gift, for the spirit of the prophet, is indeed, subject to the prophet. In every case that you give us words of correction for your people, may these words be given in humility, clarity, boldness, and the fear of the Lord, that we bring no reproach to you and your kingdom. I ask this, knowing I am heard, for I ask in your name Lord Jesus, Amen!"