Careful who you listen to: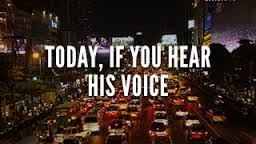 Jer 52: 1 ¶ Zedekiah was one and twenty years old when he began to reign, and he reigned eleven years in Jerusalem. And his mother's name was Hamutal the daughter of Jeremiah of Libnah.
2 And he did that which was evil in the eyes of the LORD, according to all that Jehoiakim had done.
3 For through the anger of the LORD it came to pass in Jerusalem and Judah, till he had cast them out from his presence,
31 ¶ And it came to pass in the seven and thirtieth year of the captivity of Jehoiachin king of Judah, in the twelfth month, in the five and twentieth day of the month, that Evilmerodach king of Babylon in the first year of his reign lifted up the head of Jehoiachin king of Judah, and brought him forth out of prison,
32 And spake kindly unto him, and set his throne above the throne of the kings that were with him in Babylon,
Here we see the young king of Israel, Zedekiah going along with Johoiakim, king of Judah, and Jehoiakim did evil in the eyes of the Lord.
Cost Zedekiah his sight, his life, and the life of his family. Cost Jehoiakim his freedom, and sentenced him to life imprisonment: Thirty seven years in prison, until he was brought out to sit with a king named Evilmerodach.
What a name! Who wants to be promoted or restored by an Evilmerodach?
What is the bottom line?
Ec 12:13 Let us hear the conclusion of the whole matter: Fear God, and keep his commandments: for this is the whole duty of man.
Ec 12:14 For God shall bring every work into judgment, with every secret thing, whether it be good, or whether it be evil.
Let's pray:
"Father, give us a fresh revelation of your fear. In any area that we have compromised your will, or your Word in our life, please, correct us, and give us courage to make the necessary life changes, to align ourselves with your perfect plan for our lives. Touch and change us Father, and if necessary send prophets, or give us dreams, revelation, that we might fully obey you, for your Word says that you work in us to will and to do of your good pleasure. In your name, we pray Lord Jesus, Amen."