Bring Back the Cross!
Today, as we go through our yearly Bible reading, these simple words jumped off the page at me, 'WHICH ARE IN CHRIST JESUS!' coupled with the thought: BRING BACK THE CROSS!
It seems as I endeavor to be fully led by the Holy Spirit, fully, daily, each new season of life and ministry, requires a fresh trip to the cross, where another alter is raised up to Jesus in the sacred depths of my heart, where the fire of His holiness, meets the idol of my self-will…and again I consecrate, and become that living sacrifice to Jesus this generation needs…
Let's take a look together:
Rom 8:1 ¶ There is therefore now no condemnation to them WHICH ARE IN CHRIST JESUS, who walk not after the flesh, but after the Spirit.
2 For the law of the Spirit of life in Christ Jesus hath made me free from the law of sin and death.
There are no crown-wearers in heaven who were not cross- bearers here below.
Charles Haddon Spurgeon.
Today, as I find myself surrounded by good people who struggle with grief in the loss of loved ones, guilt and shame over things they have done, trauma and torment over atrocities they have seen or committed, I weep, knowing the freedom that can only come at the cross of Jesus Christ. Counseling, medicine, even great churches and the comfort and love of family and great Christians, cannot replace the horror of the cross of Jesus. Here, and only here, when an individual, personally admits to God, their crimes, hurts, frustrations, losses, heartbreaks, and deepest sickest secrets, does the divine exchange occur. He forgives, and removes the burden, heals the broken heart, delivers a sin sick soul from torment.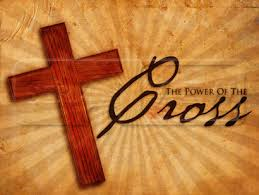 Only, at the cross…
We need men of the cross, with the message of the cross, bearing the marks of the cross.
Vance Havner
There is no other way. Human counsel only goes so far…
There are sacred secrets to be told to God, and God alone. Pains too deep for human consolation, healing and forgiveness granted, only at the foot of the cross of Jesus.
At the Cross, His blood flowed freely, and it provides an atonement, a healing, a cleansing from our sin, sickness and pain.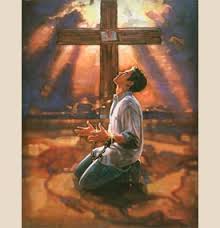 Heb 9: 13 For if the blood of bulls and of goats, and the ashes of an heifer sprinkling the unclean, sanctifieth to the purifying of the flesh:
14 How much more shall the blood of Christ, who through the eternal Spirit offered himself without spot to God, purge your conscience from dead works to serve the living God?
Under the law, in the holiness of God, there was only one punishment: death!
An eye for an eye, a tooth for a tooth, a life for a life…
Yet, even under the law, God allowed certain substitutions to occur. Instead of us bearing the punishment for our crimes, we could offer the life of an animal, as an atonement, a guilt offering, it's blood shed in our place, to cover our transgression.
Yet, there are things in the earth that no animal blood can cover. Murder, rape, treachery, betrayals of sacred trusts, perversions of the worst kind, innocent blood shed at our hands…
The blood of animals could cover our sin, but never erase it. Our conscience, our memories deep inside, still ate at us with guilt.
This is the torment of the mother who aborted her child, flashbacks, guilt, depression, because as Mother Theresa said: Abortion is the only crime that takes two lives, the life of the child, and the heart of the mother. There is only place to find peace, when, in truth, we face the horror of what we have done, and we cry out to God, and ask Him to forgive us for taking the life of our child. Then, we discover the horror of the cross, become the object of our deliverance, and the divine exchange occurs. His blood, ever alive before the throne of God, reaches into the deepest part of us, and He washes us clean, taking our guilt, shame, depression, grief, pain, and exchanging it for His love, acceptance, forgiveness, and blessed peace that passes all understanding
Works the same for the veterans I have counseled, diagnosed with Post Traumatic Stress Disorder. (https://chrisaomministries.wordpress.com/2014/12/11/post-traumatic-stress-disorder-jesus-heals/)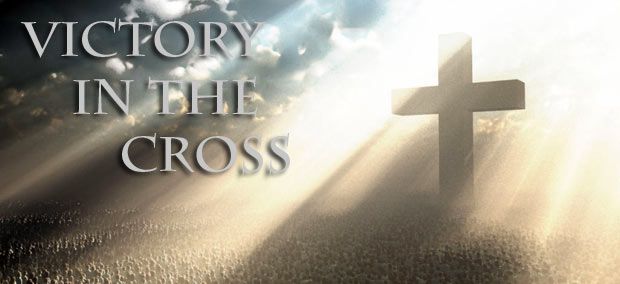 The panic attacks, the explosive fits of rage, the nightmares, the flashbacks, tormenting beyond what words can express, in response to horrors performed or witnessed in the heat of battle. You can counsel, medicate, perform therapy, but at the cross, God reaches into the deepest part of a man, and recreates him, free from it all.
What about the victim of sexual abuse? Whether the victim or perpetrator, things performed in the secrecy of darkness, sick secrets that continue to haunt, torment, seduce, arouse…Can there be freedom from this uncleaness?
Only at the cross…
It has been said, that we are only as sick as our secrets…
Tell Him about it today. Give it all to Him. Allow Him into your deepest pain, your sickest secrets, pour out your heart to Him. He knows anyway, He saw it all…and He loves you anyway, longing to forgive you!
Michah 7:18 Who is a God like unto thee, that pardoneth iniquity, and passeth by the transgression of the remnant of his heritage? he retaineth not his anger for ever, because he delighteth in mercy
He will meet you there….
Time will not heal all wounds, but Jesus can, and will, at the cross.
Stop the dances with denial, deception and devils today, by embracing the blood He shed for you, personally, on the altar of ultimate sacrifice, His cross.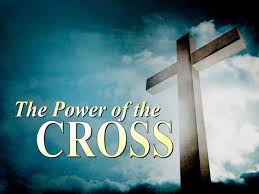 Listen to this: http://www.youtube.com/watch?v=pbuDlbx-_Ng
Let's pray:
Father God, Creator of Heaven and earth, God Almighty: You know, You understand, You see, and You saw all that I saw, I did, and that was done to me. Forgive me! I choose to forgive those who did such evil against me, but only You can handle my rage, my pain, at the injustice of it all. Take it! I give it to You. It is too much for me, so I lay it all down at the cross. Replace my loss, with Yourself. Fill my heart with Your peace, Your presence, Your grace, and bring me peace, heal me, give me something to give back to this hurting world. I'm done running, but choose to allow Your to lead me, guide me, and use me as an instrument of Your blessing, honor, and glory in the earth, in this generation. I give it all to You Lord Jesus, knowing You hear, care, and love me, AMEN!