Deliverance from Addictions!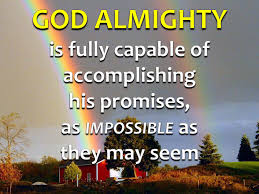 Col 1: 13 Who hath delivered us from the power of darkness, and hath translated us into the kingdom of his dear Son:
I remember counselling Murray, who had smoked for 30 years, that the power to quit smoking was in the word of God, not in himself, for he clearly could not quit. Knowing God loves us, and has a sense of humor, I told Mr. Murr, (as the youth group affectionatly nick named him), that there was pleasure in sin for a season, so I wanted him to enjoy his cigarettes, but that if he wanted to quit to do this:
Each morning, when you get up, and have your coffee,, and light that first cigarette of the day, hold it up before the Lord, and say, Lord, I thank you that you are Lord of my life, not this cigarette. Your Word says that you have delivered me from the power of darkness, and surely that includes this cigarette, so I am going to enjoy this smoke, knowing that you have already delivered me from its power. I instructed him, that every time he took a puff, to laugh and SAY, Thank you Jesus that I am delivered from the power of this cigarette.
He too had a sense of humor, and he began this childlike journey of faith with me, laughingly talking to his cigarette as he smoked: 'I have been delivered from the power of darkness, and Jesus is greater than you.'
While he walked in child-like faith, the mighty machinery of heaven began to roll. Why? Behind every promise, sits an almighty, holy God, who has chosen to obligate Himself to perform His word, because of the precious shed blood of His Son, Jesus our Lord. Each time Murray declared that he was delivered, the "Yes" of heaven, met the "Amen" of a believing heart and voice here in the earth, and power was provided to perform that very promise on behalf of Murray!
A couple of weeks went by, then one morning when he woke up, and picked up his pack of smokes, he decided to get himself a cup of coffee before lighting up. He made his coffee, finished it, and realized that he had not had his morning smoke yet. So, he went to work, and forgot about it. Well, no cravings, no struggle, and he has never had another cigarette, again!
So, how about you. What is your struggle? If we could beat it in our own strength, we wouldn't need Jesus. When we put His Word in our mouths, He obligates Himself to perform that Word, by His power.
You too, have already been delivered from the power of darkness. Believe it, receive it, and walk free from your struggle, in His time.
Let's pray: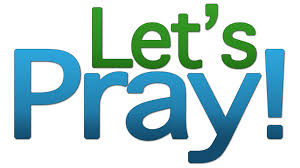 'Father, I thank you that I have been delivered from the power of darkness. Now! Help me to confess this, each time I struggle, in your name I pray Lord Jesus, Amen'