Holiness – His purity, true love!
As we embrace Jesus love and His high calling upon our lives, we learn that He has come to introduce us to our heavenly Father. A father that loves us, and who faithfully will work upon us to instruct us to become the best version of us, that could ever be.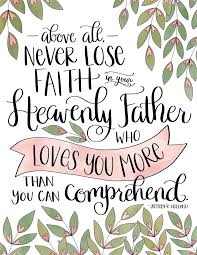 Heb 12:9 Furthermore we have had fathers of our flesh which corrected us, and we gave them reverence: shall we not much rather be in subjection unto the Father of spirits, and live?
10 For they verily for a few days chastened us after their own pleasure; but he for our profit, that we might be partakers of his holiness.
11 Now no chastening for the present seemeth to be joyous, but grievous: nevertheless afterward it yieldeth the peaceable fruit of righteousness unto them which are exercised thereby.
We fumble around the darkness of this life, doing what we think is right, limited by our lack of understanding, then daily, He speaks, and opens the Scripture to our understanding:
Ps 119:130 The entrance of thy words giveth light; it giveth understanding unto the simple.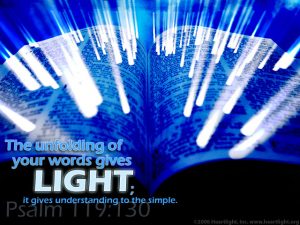 Isa 52:11 Depart ye, depart ye, go ye out from thence, touch no unclean thing; go ye out of the midst of her; be ye clean, that bear the vessels of the LORD.
The coarse, the profane, the unclean in our lives has to go, for He is holy, and He would make us into people of honor, filled with noble purpose, and heavenly destiny. We glimpse His glory, and our heart cries out:
Ps 51:7 Purge me with hyssop, and I shall be clean: wash me, and I shall be whiter than snow.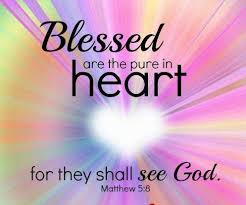 We realize, when we are truly honest with ourselves before Him, that our very motives are unclean, our hearts filled with selfishness and survival tactics, devoid of love and life, and so we pray like king David did:
Ps 51:10 Create in me a clean heart, O God; and renew a right spirit within me.
When God shows us any impurity of character, the only safe place, is 'purify me Lord!'. There is confession of sin, then, the deeper work, of transformation of soul, as we allow him to change the very thoughts and motives of our hearts. This deeper work can be a brutal process, as Holy Spirit renders us helpless as He does His work..
I have been in intense process….
Once, as an experiment, the great scientist Isaac Newton stared at the image of the sun reflected in a mirror. The brightness burned into his retina, and he suffered temporary blindness. Even after he hid for three days behind closed shutters, still the bright spot would not fade from his vision. "I used all means to divert my imagination from the sun," he writes, "But if I thought upon him I presently saw his picture though I was in the dark." If he had stared a few minutes longer, Newton might have permanently lost all vision. The chemical receptors that govern eyesight cannot withstand the full force of unfiltered sunlight.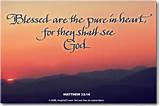 There is a parable in Isaac Newton's experiment, and it helps illustrate what the Israelites ultimately learned from the wilderness wanderings. They had attempted to live with the Lord of the Universe visibly present in their midst; but, in the end, out of all the thousands who had so gladly fled Egypt, only two survived God's Presence. If you can barely endure candlelight, how can you gaze at the sun?
Philip Yancey, Disappointment With God, Zondervan, p. 74.
Pr 10:2 Treasures of wickedness profit nothing: but righteousness delivereth from death.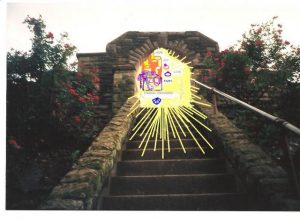 Pr 11:4 Riches profit not in the day of wrath: but righteousness delivereth from death.
Pr 11:6 The righteousness of the upright shall deliver them: but transgressors shall be taken in their own naughtiness.
Pr 11:18 The wicked worketh a deceitful work: but to him that soweth righteousness shall be a sure reward.
Earthly riches have thier own reward, yet purity is it's own reward –
There is a sure, eternal reward, in purity of heart, and holiness of conduct!
Ac 4:13 Now when they saw the boldness of Peter and John, and perceived that they were unlearned and ignorant men, they marvelled; and they took knowledge of them, that they had been with Jesus.
What price tag can be placed on a man or woman that has power with God? Heavenly offices granted, and continually responded to by heaven's authority –
Eph 4:11 And he gave some, apostles; and some, prophets; and some, evangelists; and some, pastors and teachers;
12 For the perfecting of the saints, for the work of the ministry, for the edifying of the body of Christ:
13 Till we all come in the unity of the faith, and of the knowledge of the Son of God, unto a perfect man, unto the measure of the stature of the fulness of Christ:
14 That we henceforth be no more children, tossed to and fro, and carried about with every wind of doctrine, by the sleight of men, and cunning craftiness, whereby they lie in wait to deceive;
15 But speaking the truth in love, may grow up into him in all things, which is the head, even Christ:
16 From whom the whole body fitly joined together and compacted by that which every joint supplieth, according to the effectual working in the measure of every part, maketh increase of the body unto the edifying of itself in love.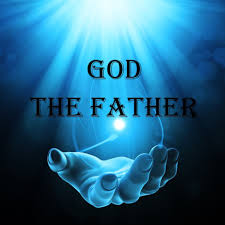 As great as our earthly fathers were, as tremendous as their love, instruction, and discipleship may have been in our lives, the text today shows us clearly that while we must respect and honour our earthly fathers, we must honour more, our heavenly Father!
Whether we came from a great childhood, or a messed up family, there comes a place where we find ourselves face to face with the living God, and no matter how much we think we know, HE is greater.
A holy life will make the deepest impression. Lighthouses blow no horns, they just shine.
D.L. Moody.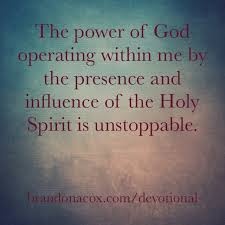 Like Job, we discover:
Job 40:1 ¶ Moreover the LORD answered Job, and said,
2 Shall he that contendeth with the Almighty instruct him? he that reproveth God, let him answer it.
One glimpse of God's glory, a couple of hard questions from the Lord, and Job (like all of us) replies:
Job 42:5 I have heard of thee by the hearing of the ear: but now mine eye seeth thee.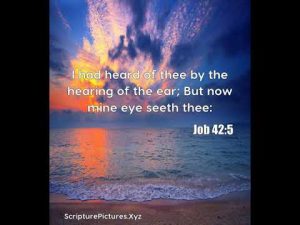 Wherefore I abhor myself, and repent in dust and ashes.
Today, my word to you is holiness unto the Lord.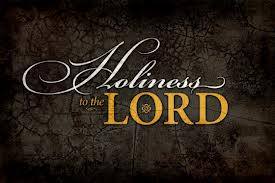 Ex 15:11 Who is like unto thee, O LORD, among the gods? who is like thee, glorious in holiness, fearful in praises, doing wonders?
Ps 29:2 Give unto the LORD the glory due unto his name; worship the LORD in the beauty of holiness.
Isa 35:8 And an highway shall be there, and a way, and it shall be called The way of holiness; the unclean shall not pass over it; but it shall be for those: the wayfaring men, though fools, shall not err therein.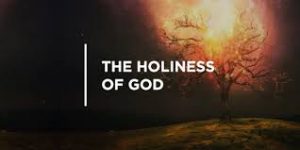 I have written this for a people hungry for holiness, for purity, for true purpose, passion, and ultimately power with God to change this generation for eternity. So few would preach this, for few desire it, but I do….
How little people know who think that holiness is dull. When one meets real thing, it is irresistible. 
C.S. Lewis, Letters to an American Lady, New Bible Commentary, p. 28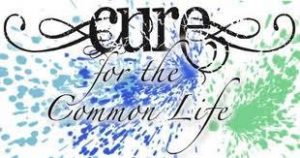 We continue to grow, learn, discipline ourselves, seek Him daily and apply what we are learning, yet, from time to time, God in His mercy, shows up in our lives, in His glory, holiness, and majesty, and we all fall down.
Had an experience like that in worship one Sunday at church, and again in worship yesterday – the searing fire of His presence, slicing deep into my heart, humbling me, burning love that is more addictive than any earthly drug or pleasure. He will always be the Creator, we the created.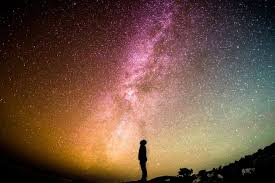 He the Lord, Master and instructor, we forever the servants, students and worshippers, for indeed, He is the most High God, King of the Universe, Creator of heaven and earth.
Yet, in these encounters, we grow, we learn, we change, we become more noble, honorable, powerful in the earth…
This is my prayer for you today, that you encounter the fire of His presence and glory, that you would grow, change, transform and experience true deliverance.


Let's Pray:
'Father, I have heard about you by the hearing of the ear, but now, I ask for You to reveal Your presence, Your glory, Your holiness today. Bring to my life, a savage in-breaking of Your love, Your passion, fire, zeal, power, and glory, that I might experience and demonstrate the powers of heaven. Let it be said of me, that I have been with Jesus today, Amen'