Kingdom against Kingdom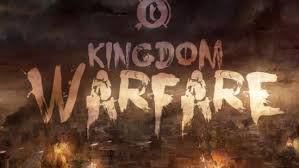 For nation shall rise against nation, and kingdom against kingdom: and there shall be famines, and pestilences, and earthquakes, in divers places
And this gospel of the kingdom shall be preached in all the world for a witness unto all nations; and then shall the end come
Mark 13: 8 For nation shall rise against nation, and kingdom against kingdom: and there shall be earthquakes in divers places, and there shall be famines and troubles: these are the beginnings of sorrows.
9 But take heed to yourselves: for they shall deliver you up to councils; and in the synagogues ye shall be beaten: and ye shall be brought before rulers and kings for my sake, for a testimony against them.
10 And the gospel must first be published among all nations.
11 But when they shall lead you, and deliver you up, take no thought beforehand what ye shall speak, neither do ye premeditate: but whatsoever shall be given you in that hour, that speak ye: for it is not ye that speak, but the Holy Ghost.
Luke 21:10 Then said he unto them, Nation shall rise against nation, and kingdom against kingdom: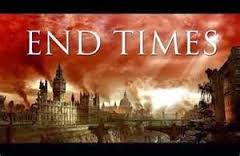 Matt 24, Mark 13, and Luke 21 are the end time accounts that Jesus gave us in the gospels. Though I have read some material in these areas, I am not a scholar in eschatology, yet I have learned that the gospel must first be preached to the ends of the earth, in order that the end come. I find myself  drawn to the description given in v8-10, nations rise against nations, and kingdom against kingdom.
I see here where we are given illumination from the Word of God on the working of the kingdom of God, and the attacks or entrenchments of the kingdom of darkness, and by faith and in the authority we have been given, we actively destroy, dismantle, and scatter the kingdom of darkness by the Word of God, that v 10 occur: 'And the gospel must first be published among all nations.'
Demons, influencing the minds of sinful people, attempt to do what devils do: kill, steal and destroy.
Yet, the gospel is the answer, the cross of Jesus the answer for sin!
People, created in the image of God, are created for honor, holiness, love, and eternity! Only Jesus and the gospel can do this for people, there is no other way.
So what happens? People in nations, move under the power of devils, trying to establish 'one world order' as satan as god of this worldly system, seeks to rule the affairs of men.
He cannot do it though, for we, the church victorious are still here in the earth, exercising God's authority against him, through prayer, praise and proclamation of the decrees of God.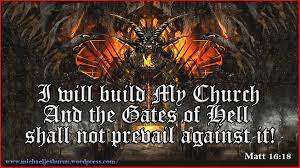 My life and whole being is wrapped up in this, the furthering of God's kingdom, the salvation and discipleship of the nations, according to the Word of God.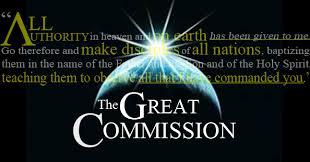 Doing this involves persecution, and we are to walk through this in joy, because we have faith in God's Word: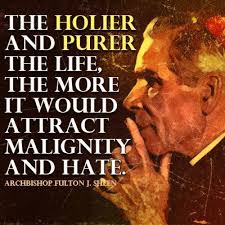 Mt 5:10 Blessed are they which are persecuted for righteousness' sake: for theirs is the kingdom of heaven.
11 Blessed are ye, when men shall revile you, and persecute you, and shall say all manner of evil against you falsely, for my sake.
Mt 5:12 Rejoice, and be exceeding glad: for great is your reward in heaven: for so persecuted they the prophets which were before you.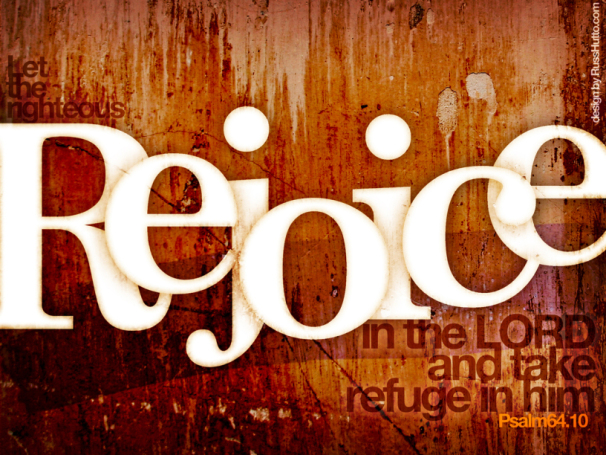 The devil is the same devil, a liar and father of all lies. He hates us, and wants us dead, but cannot do it, because God is our life! So, he resorts to insinuation, character assassination; a whispering, threatening, and deceitful slimyness, with no form or substance. The ABC's of satan, Accusation, Blame and Criticism.
We are to rejoice and laugh and walk in victory against him, lifting up the shield of favor against him.
This is kingdom against kingdom, the kingdom of God, ever marching victoriously against darkness, with Jesus as head of the church!
Mt 16:18 And I say also unto thee, That thou art Peter, and upon this rock I will build my church; and the gates of hell shall not prevail against it.
Jesus is Lord and our commander in chief, aggressively building His church in us and through us.
1Co 15:57 But thanks be to God, which giveth us the victory through our Lord Jesus Christ.
1Jo 5:4 For whatsoever is born of God overcometh the world: and this is the victory that overcometh the world, even our faith.
Will we have trouble in this life? Yes! Will be overcome it?
Yes!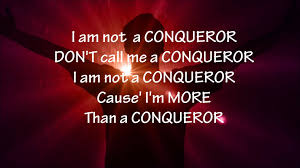 Romans 8:37 No, in all these things we are more than conquerors through him who loved us.
Let's Pray:
'Father, show me my place in the gospel today, my assignment in your kingdom, as you aggressively move us forward in love, faith, and victory. Where I am being attacked of the enemy, reveal your strategy of deliverance and victory, as I walk in joy unspeakable and full of your glory today! In your name I pray, Lord Jesus, Amen.'
https://www.chrisaomministries.com/2017/01/20/the-purpose-of-this-blog-2/